Invictus' Acreage Pharms Awarded Sales License
Spotlight Companies Follow |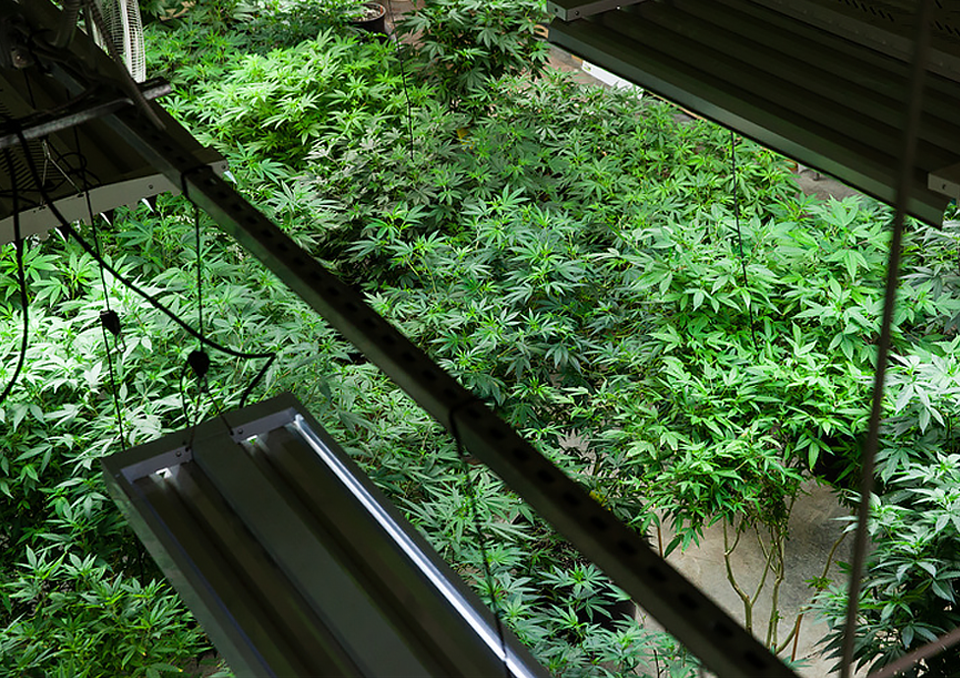 INVICTUS MD STRATEGIES CORP. (TSXV: GENE; OTC: IVITF; FRA: 8IS1) is pleased to announce that Acreage Pharms Ltd. ("Acreage Pharms") has received its sales license from Health Canada pursuant to the Access to Cannabis for Medical Purposes Regulations (ACMPR) effective May 18, 2018.

Dan Kriznic, Invictus Chairman and CEO commented, "We are thrilled to have obtained our sales license from Health Canada. This is the crowning milestone in our licensing journey for Invictus, as we march towards fulfilling capacity goals during this historic and important year for Canada's cannabis industry. We started this company in 2014 with the intention of becoming Canada's Cannabis Company. With the granting of Acreage Pharms' sales license and the completion of the Phase 2 structure at Acreage Pharms, two key milestones in the drive towards that intent now have been achieved. This dramatically advances our timeline for increasing our annual run-rate production capacity at our current 39,600 square foot facilities and construction plan for the 80,000 square foot Phase 3 to be completed by September 2018 in time for the adult-use market."

The awarding of the license coincides with the launch of Invictus' extensive retail development plan, an ongoing effort that hinges on the ownership and opening of at least 20 dispensaries in British Columbia, Alberta and Saskatchewan; supply agreements with governmental bodies and licensed producers; and securing large-scale product calls and supply agreements, as well as smaller "craft" agreements.

With an emphasis on a refined consumer experience — Invictus stores will offer shopping experiences evocative of Canada's natural beauty, with natural woods, open floor plans, tasteful lighting, and iPad-wielding sales associates deeply trained in cannabis —Invictus dispensaries will stand apart. Acreage Pharms', which cultivates and manufactures high-quality cannabis products, is an essential part of the retail strategy.

Acreage Pharms anchors 150 acres of convertible land in Alberta, and is poised to support the cannabis industry and its community with a safe product that is well-researched, lab-tested and distributed through regulated channels. Increasing Invictus' canopy footprint has been a sharp focus of the company, as beginning in the middle of 2018 Canada's demand rises for high-quality, pesticide-free product for both the current medical cannabis market and the adult market once legalized.

"This is the crowning jewel that we all have been working towards since 2013, and wonderful news," said Acreage Pharms founder and CEO Tervor Dixon. "Our team has worked tirelessly, and with immense savvy and commitment to detail, to make this happen. Without all of their hard work, day after day, this crowning achievement would remain merely a dream, rather than a reality. Our seed-to-sale model is now complete in the medical arena, and our client service team is ready to serve customers in the recreational retail sector, including dispensaries owned by Acreage Pharms' corporate parent, Invictus. With so many medical patients signing-up for care every month, more and more now turn to Acreage Pharms client service team for assistance in securing our high-quality cannabis. We all look forward to serving many more consumers in months and years to come."

Added Kriznic: "Regulators and lawmakers, community advocates and the business community across Canada have been working hard to build the sturdiest, safest and most sensible legal cannabis industry in the world. Invictus is honored to take part in these historic efforts."

About Invictus

Invictus owns and operates two cannabis production sites under the ACMPR in Canada with the vision of producing a variety of high quality and low cost cannabis products and strains to the global market place as regulations permit. The Company's wholly owned subsidiary Acreage Pharms is located in West-Central Alberta. Invictus also owns 50% of AB Laboratories Inc. ("AB Labs") located in Hamilton, Ontario. During the first quarter of 2018 AB Labs submitted a secondary license to Health Canada for a nearby property on 100 acres under the name AB Ventures Inc. ("AB Ventures").
Recently the Company announced that it has entered into a binding letter of intent for an option to acquire 100% of the outstanding shares of an applicant (the "OptionCo") the ACMPR.

Combined, the licensed producers owned by Invictus expect to have approximately 327,000 square feet of cannabis production capacity by the end of 2018 and 817,000 square feet of cannabis production capacity by the end of 2019.

Gene Simmons, music legend and media mogul, conveys the vision of Invictus as the Chief Evangelist Officer.

Invictus owns 100% of Poda and its related intellectual property, the world's first zero-cleaning vaporizer system. Poda's fully biodegradable pods are self-contained, and do not contaminate the vaporizer with odor, flavor and residue.

In addition to the ACMPR licenses, the Company has an 82.5% investment in Future Harvest Development Ltd. a high quality Fertilizer and Nutrients manufacturer based in Kelowna, British Columbia that has been in operation for over 20 years under the brand Plant Life Products and Holland Secret.
In the interest of full disclosure, we call the reader's attention to the fact that Equities.com, Inc. is compensated by the companies profiled in the Spotlight Companies section. The purpose of these profiles is to provide awareness of these companies to investors in the micro, small-cap and growth equity community and should not in any way be considered as a recommendation to buy, sell or hold these securities. Equities.com is not a registered broker dealer, investment advisor, financial analyst, investment banker or other investment professional. We are a publisher of original and third party news and information. All profiles are based on information that is available to the public. The information contained herein should not be considered to be complete and is not guaranteed by Equities.com to be free from misstatement or errors. The views expressed are our own and not intended to be the basis for any investment decision. Readers are reminded to do their own due diligence when researching any companies mentioned on this website. Always bear in mind that investing in early-stage companies is risky and you are encouraged to only invest an amount that you can afford to lose completely without any change in your lifestyle. Equities has been compensated with cash, common shares and/or warrants for market awareness services provided.
DISCLOSURE: The views and opinions expressed in this article are those of the authors, and do not represent the views of equities.com. Readers should not consider statements made by the author as formal recommendations and should consult their financial advisor before making any investment decisions. To read our full disclosure, please go to: http://www.equities.com/disclaimer
Companies