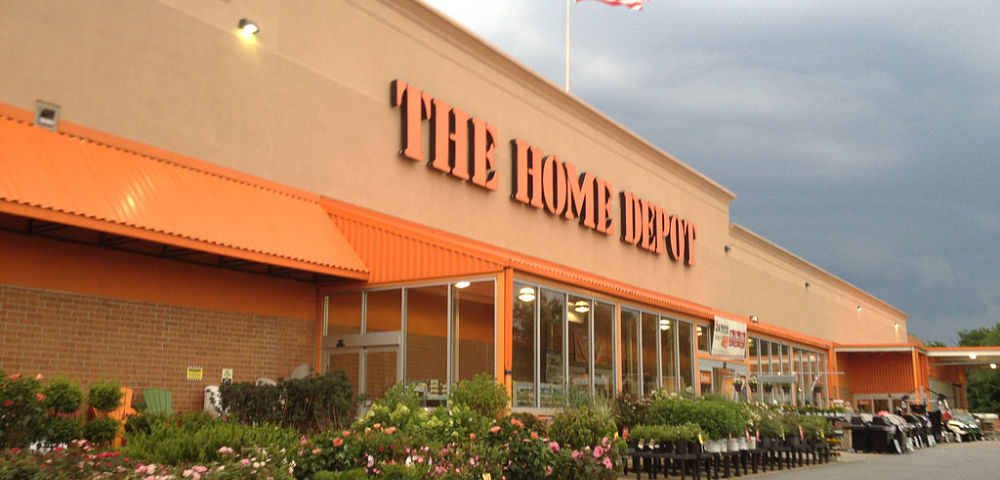 As part of its effort to meet customers' increased demand for quicker delivery times, Home Depot Inc. HD is expanding its same-day delivery service. The move is part of the company's $1.2 billion supply-chain upgrade plan.
News of the delivery expansion did little to budge the company's stock, although share prices are up over 2% in the last month.
The company rolled out its express delivery option on more than 20,000 items in 35 major metro areas in the U.S. Home Depot says most in-store and in-stock items are eligible for express home or jobsite delivery, including concrete, drywall, laminate flooring, plywood, tile, roofing, lumber, plumbing supplies, riding mowers and more.
Same-day or next-day delivery will come at a fee of $8.99 or more. Major cities included in the speedy delivery radius include Atlanta, Dallas, Houston, Chicago, Nashville, Charlotte, Boston, Austin, Washington DC, Seattle and Birmingham.
The company is partnering with independent car and van providers, like Deliv and Roadie, to make the deliveries.
Home Depot is also working to expand its supply chain network as well as its distribution facilities to improve delivery of bulk products. The company will add direct fulfillment centers as well as 100 distribution sites to its supply chain network.
Home Depot's move will likely boost sales during the upcoming holiday season, and is part of the company's five-year plan to expand delivery options for Pro and DIY customers. The company is aiming to reach 90% of the population through same-day or next-day deliveries.
The home improvement giant is taking an aggressive approach to its delivery expansion, as it aims to meet the demands of customers who want items ordered online delivered immediately. Home Depot's online revenue has grown by more than 20% in the first half of the year. The focus on quicker deliveries and its online store is a smart move by the company, as more customers prefer to shop online.
Because Home Depot brings in $100 billion in annual revenue – and growing – it can afford to subsidize some of the delivery costs.
Lowe's Cos LOW, Home Depot's smaller competitor, is only now testing same-day delivery. The company already offers next-day delivery for in-stock appliances.
Expansion of its express delivery option will help Home Depot reach its financial targets of $115-$120 billion in total sales and compounded annual sales growth of 4.5-6% by 2020. The company estimates return on invested capital target to be over 40%.