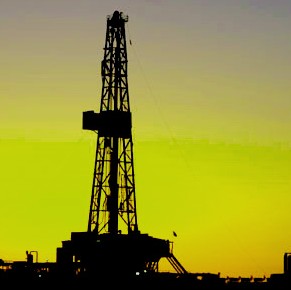 Members of the Organization of Petroleum Exporting Countries otherwise known as OPEC agreed that the group should cap off production to 30 million barrels a day at their current summit in Vienna, according to a delegate. This determination was only one part of the battle; however. Ongoing squabbling over how that 30 million will be delegated across the 12 nations in the group and increasing tensions with Iran have complicated the task of allocating per country quotas.
OPEC last set a quota in 2008, when the group announced deep cuts that helped the price of oil reach its highest levels in history. Since then members have consistently surpassed oil target limits, producing 30 million barrels a day, or roughly 22 percent more than the official output decided upon. Saudi Arabia has been identified as the nation in the group producing the largest oil surpluses, an effort on its part, to support the supply losses from Libya this year. All members, with the exception of Libya and Iraq though have been surpassing their designated gallon amounts.
Currently, OPEC's supply level is actually in-line with global demand according to 2012 forecasts and the ratio is likely to stay intact given the danger a narrow supply and high oil prices would pose to the already tenuous global economy. At least the group recognizes this much, however, Iran looks to be bucking against attempts to determine the amounts each nation should be designated to produce, shaking a finger at Saudi Arabia for continuing to put out so much oil.
The conflict was revealed early when the Saudi Arabian Oil Minister Ali al-Naimi said he's happy with OPEC's present output and its relationship to demand from "all over," while Iran pressed OPEC members to diminish production.
The current pressure on the outcome of the meeting and the media coverage it's receiving, especially after June's meeting failed to end in agreement, illuminates the global reliance on oil, especially in the U.S. The whims of the OPEC summit, which officially begins today, will influence the global economy as the production and pricing of oil affect consumer spending.
Most analysts are predicting that the group's recognition of this will lead it to an easier conclusion in spite of the obstacles and disagreements between the members.
"They're more in the mood for compromise after the last time around. They don't want another failed meeting," said Bhushan Bahree, IHS CERA senior director to CNBC yesterday. Bahree expects that now that the 30 million barrels has been set, they may hold off on a distribution quota altogether in order to avoid further rocking the economic boat. The group plans to revisit its 2012 estimates when it meets again in June.
In advance of a full conclusion, the price of crude was up 2.4 percent to $100.14 a barrel. According to reports surrounding the meeting, the group is looking to maintain levels around these in the near future.
DISCLOSURE: The views and opinions expressed in this article are those of the authors, and do not represent the views of equities.com. Readers should not consider statements made by the author as formal recommendations and should consult their financial advisor before making any investment decisions. To read our full disclosure, please go to: http://www.equities.com/disclaimer