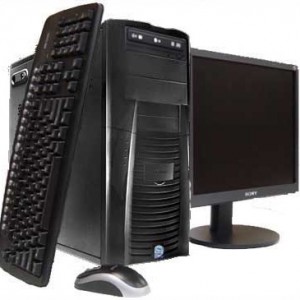 Tech stocks were nearly all in the red today after being pummeled alongside the remainder of the market. The tech-laden Nasdaq fell close to 5 percent into negative territory for the year. Investors appeared to interpret news good or bad as a signal to sell, shedding shares throughout the sector in spite of an absent catalyst.
Apple (AAPL), a tech sector bellwether was among the most actively traded stocks today and slid considerable in spite of news that the company has become the world's largest smartphone maker as of the second quarter, Global shipments of smartphone increased by 65 percent from the year earlier period and the iPhone accounts for 19 percent of that. While in a more stable market, news of this nature could have helped bolster shares of the powerhouse, the panicked attitudes and fears of a double dip led investors to take their money and run.
Nokia (NOK) came in as the second largest smartphone maker with 15.7 percent of the market share. The companies continued strong sales against the popular iPhone was of little consolation to investors; however. A move from the top spot led shares of Nokia to a 52-week low in trading today.
---
---
Multi-segmented electronics company Siemens AG (SI) which has a telecommunications venture with Nokia Obi also sank sharply today following the ill-timed announcement that the venture plans to slash as many as 1,500 positions from assets acquired from Motorola Solutions Inc. The cuts account for roughly 22 percent of the 6,900 person work force. Nokia Siemens cited a desire to improve its competitiveness "as a standalone entity" as the cause for the cuts last month. Investors appeared to interpret the message otherwise. It's likely that with the current panic, shares would have sunk sharply even if the company had released no news for the day.
Such was the case with other big names within the tech sector like Google Inc. (GOOG), Hewlett-Packard (HPQ), which both significantly lower for the day with no direct incentive for losses. Yahoo (YHOO) experienced the same fate, hitting a new 52-week low before recovering ever-so-slightly.
Semiconductors were no better off for the day with Nvidia Corp. (NVDA), plummeting despite a laudatory Wall Street journal piece. The article reported that J.P. Morgan's adoption of the company's new chips allowed for40-fold speed increases and 80 percent cost reduction. The Philadelphia Semiconductor Index (SOX) was 6 percent lower for the day.
In an effort to end on a positive note, LinkedIn(LNKD) slumped massively for the day in advance of earnings but was revived slightly in afterhours trading following a  report indicating 5.1 percent revenue growth for the past quarter.
DISCLOSURE: The views and opinions expressed in this article are those of the authors, and do not represent the views of equities.com. Readers should not consider statements made by the author as formal recommendations and should consult their financial advisor before making any investment decisions. To read our full disclosure, please go to: http://www.equities.com/disclaimer