Investing Overseas: The Hong Kong Property Market
Zak Goldberg Follow |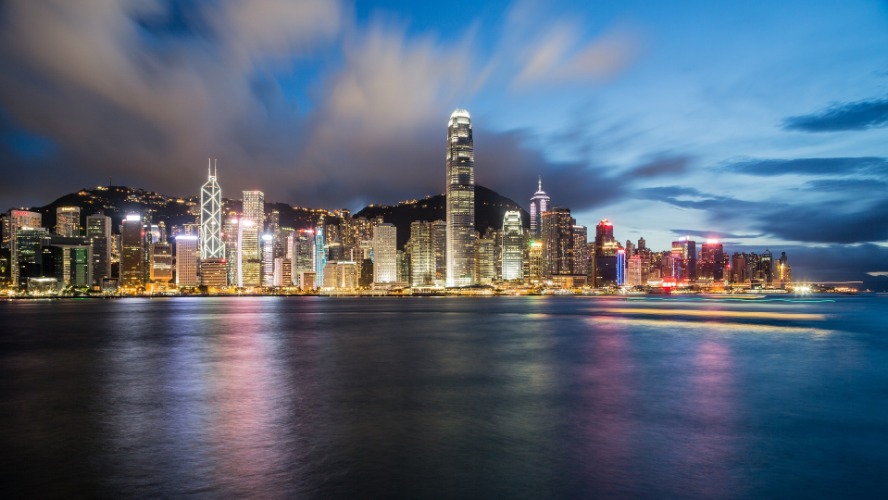 Image: Free-Photos, Pixabay
The property market has always been hugely popular when it comes to investment. It's an asset-backed way to ensure your money is mostly safe, and whether you're renting or selling, there's the promise of eventual real returns.
However, it was recently reported that due to Brexit, the forecast for house prices in the UK has been heavily downgraded
Because of this, it could be a worrying time for those looking to invest in property. While this could be a problem in the UK, it could be a good time to consider investing abroad. If you happen to have concerns in regards to this, there are a number of companies out there who provide advice and support on buying, selling, and leasing commercial real estate.
With this in mind, a great place to consider when investing overseas is Hong Kong.
Hong Kong Property Market
Just last year it was reported that Hong Kong was going through quite a significant property boom. This had seen the construction of residential property rise alongside the quick acceleration of property prices.
In fact, the property price index had increased to 15.5% in January 2018, which was an 11% increase year-on-year. This was no surprise, as the property market has been growing and growing in Hong Kong. If you look at the figures, 2017 saw a growth of 14.83%, significantly higher than 7.86% in 2016 and 2.41% in 2015. In fact, house prices have tripled between 2003 and 2015.
When you break it down into types of property, you can see exactly where the increases are coming from.
Apartments smaller than 40 sq. m: increased by 13.95%
40-69.9 sq. m. apartments: increased by 14.48%
70-99.9 sq. m. apartments: increased by 10.6%
100-159.9 sq. m. apartments: increased by 18.9%
Apartments with sizes bigger than 160 sq. m: increased by 6.67%
So, for those looking to invest in the overseas market, Hong Kong has been a reasonable bet. But, there are things to keep in mind.
Investment Considerations
When it comes to investing in any property, there are of course important considerations regarding return over time invested. But, when investing overseas, there are even more factors to keep in mind. Do you know the local market? If not, you may need to secure the services of a local managing agent. With Hong Kong, you may not have concerns about currency volatility, but in many markets you may need to consider hedging your foreign currency risk.
Current Returns
Firstly, will it return enough money on a current basis. Obviously, property development requires a lot of funding. Therefore, you need to ensure that despite the cost, the property will provide good returns once finished. Otherwise, you're not investing; you're just acquiring property.
Long Term Profit
This works hand in hand with the above. Make sure you invest in the right type of property to ensure the best amount of long term profit. Things to consider here include maintenance, because you don't want to spend more than you're getting back over time.
Time
What type of property is it? And will it still yield money in years to come? These are things you need to consider. If you're investing for the long term, you need to know whether it will still provide money in five to ten years, as property can depreciate given on the location. So, keep the Hong Kong market in mind as it's been booming for a few years now.
Economy
Again, is the economy good? Obviously, the Hong Kong market is growing, but don't invest too late. Because you don't want the bubble to burst when you've spent a lot of money.
Patience
The most important thing with this market is patience. Hong Kong is a long-term investment, especially as the market is only just seeing huge growth, but this can come in a cycle. This is very typical of the Hong Kong market as a whole. So, the best thing to do is invest now, but be patient, as you may hit a low point at some point – just like any property market.
Stock price data is provided by IEX Cloud on a 15-minute delayed basis. Chart price data is provided by TradingView on a 15-minute delayed basis.
DISCLOSURE: N/A

---
The views and opinions expressed in this article are those of the authors, and do not necessarily represent the views of equities.com. Readers should not consider statements made by the author as formal recommendations and should consult their financial advisor before making any investment decisions. To read our full disclosure, please go to: http://www.equities.com/disclaimer.
Trending Articles
Investors Must Understand 5G Wireless Growth Wave: Jeff Kagan
'Goldilocks' Stocks Will Define This Decade
Market Movers
Sponsored Financial Content