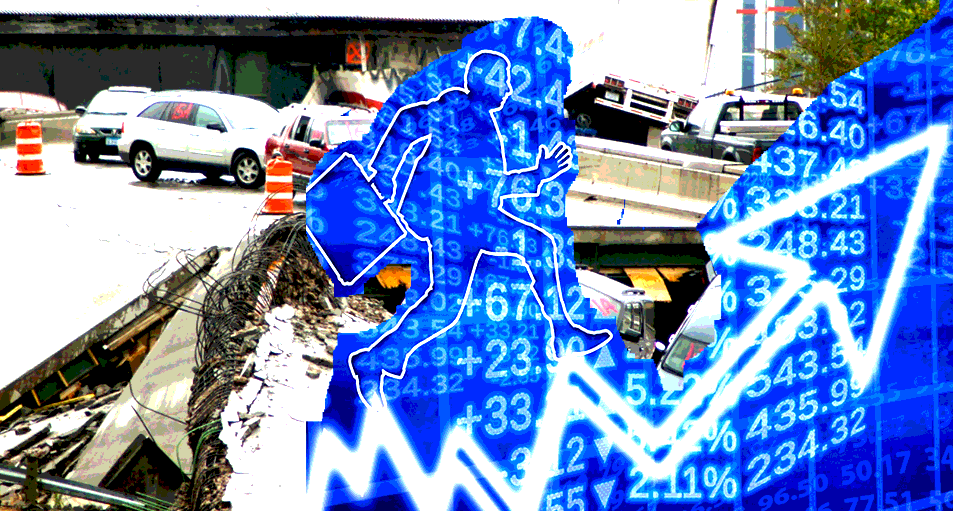 With tax reform under its belt, the administration is turning its attention to a topic that the President used to good effect during the 2016 campaign — infrastructure. It is also a topic that we have addressed frequently in these pages, noting the connection between adequate infrastructure and such critical barometers of economic health as productivity growth. U.S. public infrastructures — roads, bridges, ports, airports, public buildings, levees, railroads, waterways, and so forth — stand in need of a good deal of investment to continue to support robust economic growth (see our commentary of April 27, 2017).
When many investors think of these infrastructure investments, they probably imagine steel and concrete as the critical physical ingredients for infrastructure. But there is another, pervasive ingredient that they may overlook: chemicals.
Concrete requires chemical additives. Most construction requires coatings. Much requires piping, often made from PVC (polyvinyl chloride), or more advanced resins and other materials. Adhesives are critical parts of most of the infrastructure categories mentioned above. Besides being general beneficiaries of a big infrastructure push, chemical companies are also benefitting from a secular tailwind: pricing power from the roll-out of innovative, "greener" chemicals that eliminate harmful ingredients (such as bisphenol-A), enhance energy efficiency, and so on.
When considering the impact of infrastructure spending, don't neglect chemicals.
Investment implications: Unless partisanship escalates in the run-up to mid-term elections, there is a good chance that common interests across the political divide could help advance an infrastructure bill. As it gets closer, consider chemical companies: DowDuPont (DWDP), about to divide itself into agricultural, materials, and specialty chemical products; PPG Industries (PPG), which makes coatings; and RPM International (RPM), whose offerings focus on repair and maintenance.
Please note that principals of Guild Investment Management, Inc. ("Guild") and/or Guild's clients may at any time own any of the stocks mentioned in this article, and may sell them at any time. Currently, Guild's principals and clients own DWDP. In addition, for investment advisory clients of Guild, please check with Guild prior to taking positions in any of the companies mentioned in this article, since Guild may not believe that particular stock is right for the client, either because Guild has already taken a position in that stock for the client or for other reasons.