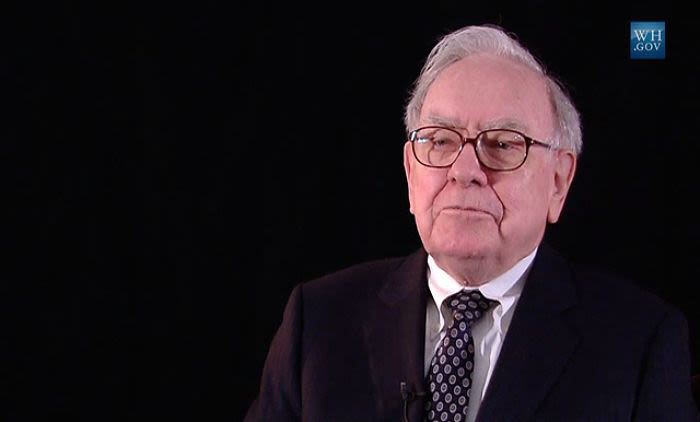 We're now well and truly living through a digital revolution, and most of us will be aware that a significant portion of our private data has moved online. This includes everything from internet banking and tax statements, to photos of ourselves and family members on Facebook, to our smart phones constantly backing up all of our activity onto 'the cloud', and of course so much more. Smart digital home assistants such as Google GOOGL Home and Amazon's AMZN Alexa listen constantly with their built in microphones listening our private conversations, waiting to update us on our meetings for the day or the changing weather conditions.
There is no doubt that these technological advancements make living in the 21st Century a lot easier and convenient in many ways. However with this convenience comes with added risk. Cyber-attacks are becoming more frequent, complex and sophisticated, with potential for far-reaching, systemic impacts increasing. We frequently hear about cyber-crime on the news – for example, it was recently reported that a security breach had potentially exposed the personal information of up to 8,000 Family Planning NSW clients. Breaches at Uber, Yahoo and even the mighty Google remind us that all online data is potentially at risk to cyber-attacks and security breaches. The Australian Bureau of Statistics (ABS) also experienced a series of hacking attacks which led to the census website being shut down as part of a deliberate attempt to sabotage the national survey back in 2016.
The world is most definitely waking up to the threat of cybercrime. At the recent annual Berkshire Hathaway shareholder meeting, Warren Buffett said that cyber-attacks are the number one problem facing mankind, even worse than nuclear weapons!
So it's not surprising therefore that, along with the seemingly inexorable growth in cyber-crime, there is accompanying tremendous growth in the industry that is looking to protect our world against it – cybersecurity.
Here are 3 high level themes that illustrate the potential growth of the cybersecurity industry:
1. The costs of damage from Cybercrime are expected to reach US$6 trillion dollars on an annual basis by 20211.
Hacking has evolved from annoying viruses designed to disable your computer to sophisticated cybercrime. Most of us have either experienced, or know someone who has been a victim of, identity theft or ransomware. Ransomware damage costs in the global healthcare sector alone are already at US$5 billion dollars and are expected to quadruple by 20202. Cybercrime cost the public US$3 trillion in 2015 and this figure is expected to double by 2021. Amazingly, should this occur it would represent the greatest transfer of economic wealth in history! Cybercrime is forecast to become more profitable than the global trade of all major illegal drugs – combined!
2. To counteract cybercrime, global spending on cybersecurity is expected to reach US$1 trillion by 2023.
As cybercrime surges, companies all over the globe have started or continue to increase their budgets allocated to cybersecurity. Cybercrime will also lead to an increase in cybersecurity jobs globally, whose number is forecast to be approximately 3.5 million by 20214. Global spending on information security alone is already at $86 billion5 and is forecast to continue to rise as companies battle not only major reputational risk that can come from a cybercrime incident, but also the risk of commercially sensitive information becoming public or falling into the wrong hands.
3. It is forecast that there will be 6 billion internet users by 2026.
As more of the world's underdeveloped countries see their populations approach middle class and technology becomes cheaper and more accessible, more and more people will be able to access the online world. It is forecast that internet users will increase from 4 billion users today to 6 billion users by 2020, which is approximately 75% of the world's population7. That's a much bigger pool of new users for cyber criminals to target!
While there is no doubt cybercrime poses one of the biggest threats to every individual, company and society, more broadly in today's modern, digital world there are a number of things we can do to protect ourselves from this threat. But while protecting ourselves from the threat is important there may also be a way to profit from it – legally!
Those investors who believe in the growth of the cybersecurity sector and wish to gain exposure to the global cybersecurity industry can do so by investing in the BetaShares Global Cybersecurity ETF (ASX: HACK)
HACK provides investors an easy way to access a diversified portfolio of the world's leading cybersecurity companies in a single trade on the ASX. HACK may also provide added diversification benefits to portfolios, with HACK's underlying index historically having a relatively low correlation to the S&P/ASX 200 Index.
1. Source: https://cybersecurityventures.com/hackerpocalypse-…
2. https://www.csoonline.com/article/3197582/leadersh…
3. Source: According to Gartner
4. https://www.csoonline.com/article/3200024/security…
5. https://www.csoonline.com/article/3219165/it-caree…
6. https://cybersecurityventures.com/hackerpocalypse-…
7. Reference – Cybersecurity Ventures