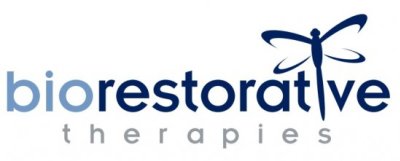 Recently, equities.com had the opportunity to speak with Jack Brewer of The Brewer Group to learn about the upcoming TBG Innovations Conference on February 9 at the Mondrian South Beach in Miami, Florida.
One of the more exciting companies set to present and showcase their innovative work is BioRestorative Therapies (BRTX) , which is in the process of developing medical treatments through the use of adult stem cells.
We spoke with Mark Weinreb, CEO and Chairman of BioRestorative Therapies,to learn more about the company's progress and the markets they are targeting through their products brtxDISC™ and ThermoStem®.
EQ: To start off, can you provide a brief overview of BioRestorative Therapies?
Weinreb: BioRestorative Therapies is a life sciences company focused on adult stem cell-based therapies for various personal medical applications. We're in the business of developing treatments for particular diseases utilizing stem cell-based protocols and procedures. We have an autologous spine program, which uses your own stem cells to treat chronic lumbar disc disease, and we're developing other cell-related therapies to treat metabolic diseases. That's primarily what we do.
EQ: The company has two primary initiatives that focuses on different markets. Let's start with brtxDISC™, which targets lumbar disc disease. Can you tell us more about the science behind this candidate and the market you're targeting with it?
Weinreb: brtxDISC™is our lead therapeutic product. We are preparing for FDA clinical trials, hopefully to start by the end of this year, for the treatment of bulging, protruding and herniated discs. This investigational, non-surgical treatment is an adult stem cell therapy where we harvest your cells, culture them, and selectively pick the population that can survive and be effective in the disc region – which is a very harsh environment for cells, because it's hypoxic and avascular. It is a 30-minute procedure done in the physician's office, where the cells are injected into the disc with the goal of having those cells reach the pathology that is causing the protrusion or bulge. It is designed to bridge the huge gap between non-surgical treatments and surgical intervention. In that regard, it offers the patient an opportunity to avoid surgery.
Unfortunately, in most disc-related diseases, there is the standard of care non-surgical therapies, such as physical therapy, acupuncture and chiropractic medicine that usually progresses to more aggressive treatments, such as strong pain medication, oral steroids and eventually epidurals. Once those fail, patients unfortunately no longer have any minimally invasive treatments available, and they generally end up having a surgical procedure – generally a discectomy or a more aggressive surgery, a spinal fusion. Back surgery is not a simple procedure and we believe that brtxDISC™ offers an alternative treatment.
We've already had a very successful meeting with the FDA, where our trial design was well received, and we're now preparing to finalize our IND submission and start our clinical trial, hopefully by the end of this year.
Our medical director for this program is a very well known physician that is Head of Physical Medicine at the prestigious Hospital for Special Surgery in New York. We also have a physician, on our Scientific Advisory Board, from George Washington University Hospital whom is highly skilled in disc injections. Our expectation is that those two hospitals would be excellent locations for our clinical trials, along with some other sites.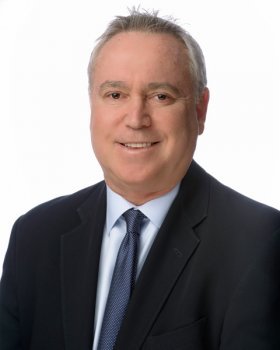 EQ: What about Thermostem®, which looks to treat diseases such as type 2 diabetes, obesity, hypertension?
Weinreb: ThermoStem®is a treatment using brown fat stem cells and brown fat tissue that is under development for metabolic disorders, including diabetes and obesity. Initial preclinical research indicates that increased amounts of brown fat in the body may be responsible for additional caloric burning, as well as reduced glucose and lipid levels.
There is a population of brown fat that exists in your body – particularly in larger quantities from birth to early adolescence – that is responsible for establishing metabolic homeostasis. Unfortunately, there appears to be an evolutionary flaw, because most of the brown fat disappears as you age and is no longer active to protect the body from developing metabolic diseases. For years, it was assumed that the brown fat was completely absent in older people, but with the invention of the PET Scan, small areas and depots have been located, but not enough of this type of tissue to be effective, and perform as it did when you were very young.
EQ: What was this type of tissue meant to do?
Weinreb: Well, when you're born, about 20% to 30% of your fat population is brown fat, which is different than the white adipose fat we normally work so hard to reduce through exercise and diet. It is essential in early development because of its effect on body temperature and metabolism.
First, it increases your body temperature, in a non-shivering manner, so that you can essentially burn calories. As body temperature increases, so does caloric burning. In that regard, some scientists are researching its use as a weight loss therapy. This mechanism also appears in hibernating animals – they have a large population of brown fat.
Brown fat is also important for metabolism – it's basically responsible for metabolic homeostasis as you start your life. Glucose, lipids – like cholesterol and triglycerides – hypertension and cardiac deficiencies are all impacted by brown fat.
You begin life, generally with a normal metabolism, but as we age, two things unfortunately happen. First, you lose almost all of your brown fat population, which has had such a profound effect on metabolic balance. And second, as we age, we almost certainly develop some form of metabolic related disease, because many of us become obese, develop diabetes, have heart disease and hypertension, or have high cholesterol and triglyceride levels. These are all metabolic related diseases that don't necessarily have a pathogen causing them, but yet occur due to some malfunction in the way our cells and tissues undergo metabolism. Almost everyone over the age of 50 is probably taking some kind of medication to treat the symptoms or possible effects of these diseases.
EQ: So how does BioRestorative Therapies resolve these issues?
Weinreb: We've come up with a very simple premise – if we could replenish or reintroduce a larger population of brown fat to your body or cause your white fat to differentiate into brown fat, then in essence, the new brown fat should be able to work, as it did when you were young, in creating a metabolic-stable environment.
Since we're a cell biology company and one of our strongest skills is cell culturing, we're able to take and isolate certain brown fat stem cells and then differentiate them into brown fat tissue. We are researching ways to implant that brown fat tissue into a patient and allow that brown fat to continue to grow, so that it can perform its intended function, which is to prevent metabolic syndrome.
We have some very exciting pre-clinical data that suggest we are on the right track, but still have work to do to develop an effective therapy. In 2014, our work was published in Stem Cells, which is a highly regarded peer-reviewed journal in regenerative medicine. In fact, the electron microscopy picture of our cells was selected for the cover of the publication, so we're very honored that such a credible publication prominently displayed our work.
As a result of our efforts in this field, we have developed strategic partnerships with two large pharmaceutical companies – one in Japan, and Pfizer in the United States.
As early pioneers in this field, we were attentive to our discoveries and developed intellectual property to protect our technoloy. ThermoStem® is a platform technology designed to be available to physicians "off the shelf," where they would be able to treat their patients with the effect of either preventing or normalizing metabolic syndrome.
EQ: You'll be showcasing a lot of this at the upcoming TBG Innovations Conference. Can you talk about that, and what are some things you're excited about?
Weinreb: I think The Brewer Group, who put this together, is an excellent and diverse organization. Jack Brewer is a special, one-of-a-kind visionary and we're excited about participating in the launch of this program and conference. There should be a lot of interesting presenters, as well as potential partners that offer assistance from financing, public company awareness programs and business development. We're very excited to participate and to be able to tell our story.
EQ: As an innovative growth company in the early stages of trying to accomplish some ambitious goals, how important are platforms like this conference to help you grow through financing?
Weinreb: These conferences are very valuable to companies like ours. They present an excellent format for a more intimate setting, where we can share our story with people in the industry. Whether or not "marriages" are made, there is an opportunity to increase the awareness of your company and technology so that as your company matures, those whom may have seen your presentation or had an opportunity to talk with you one on one, will take note and perhaps opportunities present themselves later.
It's happened to us many times – where we told our story, and then a year or two later we get a call from someone who heard me present at a conference and said "I never heard of brown fat until I heard you talk about it. Now I see it profiled almost every month in some publication." It's an important format for companies that are growing, because it provides a platform to reach a larger audience, and sometimes that just means that you need to start seeding before you really reach that breakout moment.
EQ: Mark, you've been wonderful with the detailed explanations of your company and the involvement in this conference. I hope you find success at the conference and look forward to working with you more closely going forward.
Weinreb: I appreciate you taking the time, thank you so much.
DISCLOSURE: The views and opinions expressed in this article are those of the authors, and do not represent the views of equities.com. Readers should not consider statements made by the author as formal recommendations and should consult their financial advisor before making any investment decisions. To read our full disclosure, please go to: http://www.equities.com/disclaimer