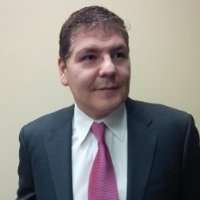 The momentum for enacting crowdfunding for equity has been slower going that most investors and entrepreneurs would like. It's been nearly three years since the JOBS Act was signed into law and Title III is still in legislative limbo. Yet, for all the obstacles that crowdfunding has faced, the excitement has not waned. In fact, it's only evolving as more market participants and state-level lawmakers find ways to work around the roadblocks.
This unexpected development is indicative of how much the market needs crowdfunding to work. The potential of a truly democratized capital market is too valuable, whether you're an investor or an entrepreneur. And what it lacks is a true ecosystem for it to flourish.
Equities.com had the opportunity to speak with Oscar Jofre, CEO and Founder of KoreConX, an infrastructure platform for pre- and post-funding services for companies engaged in crowdfunding. He's spent the better part of three decades in the technology sector, most of which was working predominantly in corporate governance and compliance for companies. He's taken that expertise to the private markets in the hopes of facilitating a more standardized and transparent support system.
EQ: KoreConX was officially founded in 2013. What were some of the inefficiencies and demands in the capital marketplace that you noticed that led to its founding?
Jofre:There were two sides to it. The first is what we often see, which is people wanting access to capital. Depending on who you talk to, the numbers range from a few hundred thousand to millions of companies around the world that are constantly looking for capital at the early stage of growth.
Then you've got the other side, which is the investor. Investors are obviously looking for investment opportunities. Some would say, "Well, there's no market." But there is – there's a large investor base out there. The disconnect was how do these many companies find those very few investors? More importantly, how do those intermediaries go through all these opportunities in an efficient manner so that they can bring them to the investors?"
So that's the background of KoreConX. We package all that information together in our eco-system infrastructure platform (ESIP) so they can manage it, organize it, and share it – not only with potential investors, but also with their own board room, outside counsel and so on. That's where the deficiencies currently exist in the capital markets, whether the company is going through an IPO or crowdfunding.
EQ: Can you give us more details on the ESIP?
Jofre:Like any new sector, when things start popping up, there are a lot of different things that a company or an ecosystem needs to be able to do in order to facilitate it. What's very interesting for the success, survival and growth of crowdfunding, in particular, is that it needs to be a fully, seamlessly integrated system.
What I mean is that from A-to-Z, everything needs to be automated, or at least use technology to facilitate it. From the minute the issuer starts the process, there needs to be a technology component in order to allow due diligence to be conducted on opportunities and facilitate the creation of the legal documents on the equity crowdfunding portals for that transaction to happen. And then it's, "Hurrah, I've just raised all my money! I have a thousand new shareholders, now I need to manage them." So, the company needs an environment to have the share register, shareholder communications and shareholder management in a secure environment.
The ecosystem infrastructure platform is a technology we've developed that brings all of this together for the issuer, for the investors in the equity portals, and all the third-party providers. Therefore, it creates a completely seamless, integrated platform because in order for crowdfunding to work, you have to reduce costs. In order to reduce costs, we need to remove the human factor out of it. To remove the human factor, we need good technology that can facilitate the whole process. That's what we've developed.
EQ: In your opinion, how far away are we currently from making equity crowdfunding economical? As you said, the inefficiencies are taking a lot of the capital out of the entire process, and that has to be fixed before it becomes something that is truly viable.
Jofre:Agreed. Right now, we're taking baby steps to it. Obviously, all Americans everywhere would love to have Title III where anybody in the US can invest. But the problem is the portals won't be able to handle it. Could you imagine millions of companies coming at these portals, emailing them all their information, and they have to decipher and do due diligence on them? Then you have millions of investors to work with.
We're at the stage now where we're plugging them into these platforms so that they can run enough applications so people can get used to this whole process. We're just getting investors used to the process of going online, looking at an opportunity and deciding whether or not they want to invest. That is a major step. That is a major breakthrough. That first step has been done.
The second step is allowing a company to be able to advertise, which is another major breakthrough. But what everybody seems to forget is that these platforms still have to do their due diligence. They need to make sure these companies have been vetted properly, and that they've met all their requirements by the regulators, whatever jurisdiction they're in. That's been the barrier today, and with KoreConX's framework, that will be alleviated for those platforms that utilize our system.
We're there to help the portals, not to provide them with more pain. We're there to make sure that the portals get companies prepared. There's nothing worse than being a compliance officer of a company receiving a thousand applications, and out of them, you only have one that is actually ready to be listed on the platforms.
With KoreConX, we make sure that whatever the due diligence requirements of that platform are built into it, so that they know whether an issuer meets all those requirements. If the company is successful in raising capital, you want to make sure, from a platform point of view, that the shareholder has been well taken care of, meaning that the company is reporting to them. Obviously, the company that's part of it wants to make sure that it shares information in a secure and confidential manner as well. That is what we offer.
We're getting closer and closer to the day that this can all happen, where just about every American citizen over the age of 18 will be able to start investing out there. But in order for that to happen, we need to make sure that proper systems are in place. Otherwise, it will collapse and create frustration on both sides–for the investors and the companies. If that happened, this thing will crumble before it even gets started.
EQ: We've discussed most of the major challenges the industry is facing right now. Obviously, we're still in the early stages and there's progress being made. In terms of the potential of this industry, what makes this all worth it at the end of the day? How does it help the capital markets?
Jofre:That is a very good question. I became an evangelist for this technology by listening to some of the great leaders out there, such as Douglas Ellenoff of Ellenoff Grossman & Schole LLP, and Jason Best and Sherwood Neiss of Crowdfund Capital Advisors. These are the creators of the JOBS Act. If you listen to what they're saying, it's about giving opportunity to those who have never been given an opportunity. I guess I'm motivated by all this because only the one percentile are getting these opportunities. Their wealth keeps increasing, while the rest of us are losing out on everything.
The reason why crowdfunding isn't going to die overnight, and the reason why it's like this tsunami coming is because the 99% also want to participate, and there's a lot of money there. In the United States alone, there's $36 trillion sitting in IRA bank accounts. Some would say only 1% was used for crowdfunding.
So you can see, this will create jobs and new innovation. There's a lot of positives to it. That's the reason why it will succeed. We're seeing it already in countries like Australia, operating for over 10 years. But because of the volume, as we alluded to earlier, it needs a seamless system. We need to protect not only the investors, but we need to protect the entire ecosystem so that it flourishes.
EQ: So the need is there, but it's more important to get it right even if it takes longer?
Jofre:Right. These are the baby steps. There are those who would like Title III to come about more quickly, but we need to ensure that everything is there and not sporadic pieces. That is how the public markets work today. It's an ecosystem. There's all these service providers, the transfer agent, the investor relations firm, the investment brokers, but none of them have a seamlessly integrated environment. They don't need to because the fees that they collect allow them to have 20 to 30 people on a deal.
In crowdfunding, we can't do that. We're trying to reduce the cost, so the cost has to come from somewhere. That's what excites me. I'm more motivated every single day when listening to Douglas Ellenoff, Jason Best and even David Weild, the ex-Vice Chairman of NASDAQ. Every single time these individuals speak, my motivation increases further because I know we're on the right path. It's the right thing to do.
When you're disturbing the market – which crowdfunding is doing right now – and the status quo attempts to undermine it, you know you're on the right path. David Weild once said to me, "Oscar, I don't know if you know the history of the discount brokerage business, but the founder of E-Trade disrupted that market, and look at it today." I know we're on the right path with this, we just have to make sure that it's done properly. We have to make sure that we don't forget the basic principles of how capital needs to be raised, the basic principles of due diligence, or the importance of governance and transparency.
I participated in a thesis out of the Netherlands and we found that the number one thing investors of equity-based crowdfunding liked about it was the transparency. That has to be a very strong point that both the portals and the issuers have to get across. The transparency that these companies are providing is amazing, and that's the reason why people will trust this even further. Technology platforms like those are only going to facilitate it. It still takes humans to do the work, but we'll facilitate to make their lives easier.
EQ: You've written an eBook, Equity Crowdfunding 101, that's received high praise from many of the leading figures in the crowdfunding and capital markets industry. What inspired you to write the book and what can readers learn by reading it?
Jofre:What people can expect in this eBook is a simple way of understanding crowdfunding from a global perspective. It doesn't matter what country you're in, the ecosystem is always the same.
Working with lawyers on Bay Street and Wall Street for over a decade, one thing I learned is that they have their own lingo. They have their own language and they speak in a way that most average individuals can't understand. When I first started getting into crowdfunding, I wanted to learn all the rules. So I asked a lawyer to give me a summary, and he gave me 67 pages. I said, "You've got to be kidding me, that's a summary?" I can't show that to an entrepreneur. If an entrepreneur needs to read 67 pages just to understand one rule, then we've got a problem. In all fairness to the lawyer who did this for me, he summarized it from over 600 pages. So in many ways to get down to this simplicity as I have always maintained you need your lawyer at all times.
By making a complex issue that everyone can understand and adopt it helps everyone in the eco-system. I have a high level of respect for all lawyers around the globe without them in this process equtiy crowdfundign cold not exist. I merely interpreted into simple terms to get the engines started but I am the first to tell everyone you need your legal counsel when you are considering to use equity crowdfunding.
It's very simple. There's an equity portal. There's a dealer or a broker who is actually operating it. There's security regulator monitoring. There are two different types of investors: You've got accredited investors or non-accredited investors. Then there's the company looking for money.
There's also the third-party providers that are there for either the equity portal, the company or the investors. That is an ecosystem you will find in any country you go to. The process from A-to-Z is the same. It doesn't change from country to country.
So, the success of the eBook comes from the fact that I took a very complex message that others have tried to explain, and I just brought it to everyday entrepreneurs and everyday people, so that they can at least get in the door and say, "Hey, wow. I want to know more." That's what crowdfunding is doing right now. We're making it easier for people to understand. There's still a lot of questions to be answered and more to learn, but that's been the success of it. I'm very happy that it has reached so many countries around the world, and I'm excited about the praise it has received.
EQ: What are the current priorities right now for KoreConX?
Jofre:The priority of KoreConX right now is always two-fold. There's an education element to what we do. We believe that there is still a lot of education that needs to be done in the market. We need partners like Equities.com to be able to work with us to get the message out. There's still only a very small number of people in the US, Canada and even globally that actually know what equity crowdfunding is, how it works, who operates them, and why they can be trusted. If anybody has got money to invest, that's their first question.
The second element is KoreConX will be launching our platform very soon in the United States with a number of portals, so we'll be making a big announcement. We're also going to be launching in Australia, in Singapore and in the UK. We're already in 44 different countries using our technology.
These are furthering our brand and our awareness in the marketplace, but we will never walk away from the element of education and giving back to the community, to the investors, to the entrepreneurs, and to the ecosystem, so we can continue flourishing.
There has to be more Oscars in the world, more Douglas Ellenoffs, Jason Bests, Sherwood Neisses and David Weilds. These are the champions of the crowdfunding world. We'll continue bringing the message out there, and one day crowdfunding will be bigger than anything else in the world, because there are more private companies than there are public companies. That's the reality -- 80,000 publicly traded companies versus 130 million private companies. I'll take the 130 million.
DISCLOSURE: The views and opinions expressed in this article are those of the authors, and do not represent the views of equities.com. Readers should not consider statements made by the author as formal recommendations and should consult their financial advisor before making any investment decisions. To read our full disclosure, please go to: http://www.equities.com/disclaimer