Interesting Investments: Sneakers
Avery-Taylor Phillips Follow |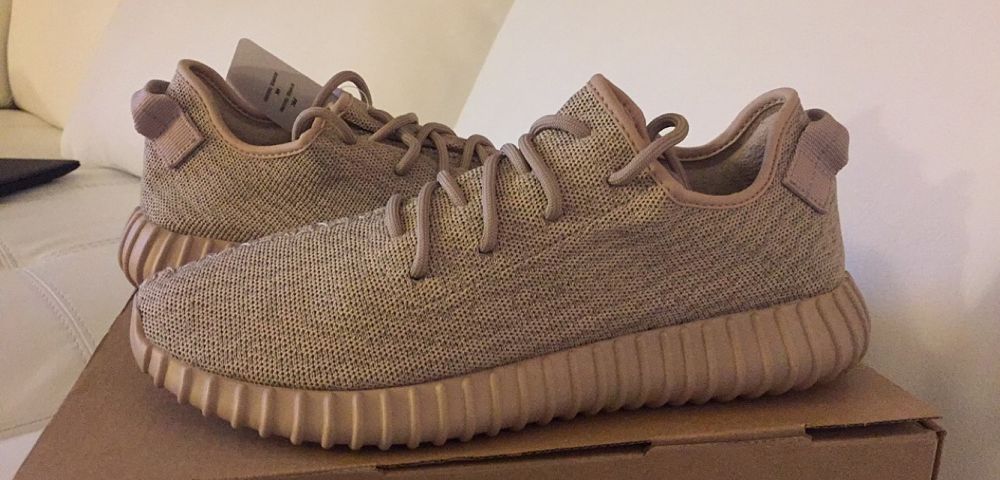 Image via Isaiah979/Wikimedia
"I could take some Pro Wings, make them cool, sell those. The sneakerheads would be like 'Aw, he got the Velcros.'"
Unfortunately for Macklemore, Payless' Pro Wings with Velcro, found in a titular thrift store, are not likely to be worth much on the sneaker resale market. You've never heard of the sneaker resale market? Tie your shoes, it's time for another Interesting Investment.
While we've covered fake designer bags before, sneakers that have a high resale value tend to be the real thing. But, unlike the driving force behind fake or real designer bags — rarity and the appeal of flaunting wealth — the resale value of sneakers relies on two factors: hype and rarity.
Kanye "Yeezy" West
Take, for example, the Adidas Yeezy line. You might notice that Kanye West's line of shoes is all sold out. A new version was released at the end of 2017, the Adidas Yeezy Boost 350 V2 "Blue Tint." Sure, sounds like it's going to be hyped and rare — the US price was $220 — but not quite as rare as the Beluga 2.0 version. So there's a chance to get it on pre-order, right? Of course not. You're better off entering a raffle held by retailers.
StockX: The Sneaker Stock Market
But fear not, as the whole reason you are here is to learn about the resale market! For that, we need to head over to StockX, a sort of stock market and marketplace for sneakers and a sneakerhead's dream site. Here, we can see the last sale on a Blue Tint was $355 while a Beluga 2.0 went for $379. They may not look high-class, but the prices rival anything worth wearing in fashion. (That's not to say that designers don't make sneakers. Check out Gucci's high tops starting in the $600s.) Notice that the bids for these sneakers are no less than $675. The Blue Tint has an average sale price of $373, meaning the price premium is 61.4 percent.
Air Jordans
Meanwhile, when the Air Jordan 2 Retro "Just Don" went on sale in Chicago last year, it went for $650, with people lining up around the block. Air Jordans, from Nike, along with the Yeezy collection, are some of the most sought-after sneakers. Hopefully, you kept your old, unused Air Jordans stored carefully away and they are in resale condition.
The Just Don, in the days after it was released, shot up to $1,000, when it retailed for $350. People have left their jobs to flip sneakers, making more money than one would think possible selling shoes that don't have red soles.
The sneaker resale game is, Forbes estimates, a billion-dollar market as of 2016 in the US alone. It hasn't been a smooth game, however — Adidas attempted to launch an app alongside one of the Yeezy launches in 2015, and it failed, crashing constantly and only allowing people in specific geographical locations to purchase the shoes. The key is to be in the right place, get pre-orders in, and be ready flip quickly. Hype and rarity are what drive prices up. As with stocks, buying low and selling high is what will net profits.
Just don't walk a mile in the shoes before selling them.
Stock price data is provided by IEX Cloud on a 15-minute delayed basis. Chart price data is provided by TradingView on a 15-minute delayed basis.
DISCLOSURE: The views and opinions expressed in this article are those of the authors, and do not necessarily represent the views of equities.com. Readers should not consider statements made by the author as formal recommendations and should consult their financial advisor before making any investment decisions. To read our full disclosure, please go to: http://www.equities.com/disclaimer.
Trending Articles
We're at the Tail End of a Classic Video Game Stock Bust
Is Gold Really the Right Place for Your Money?
How Companies Can Succeed in AI Winter: Jeff Kagan
Market Movers
Sponsored Financial Content