​Interesting Investments: Heirloom Seeds
Avery-Taylor Phillips Follow |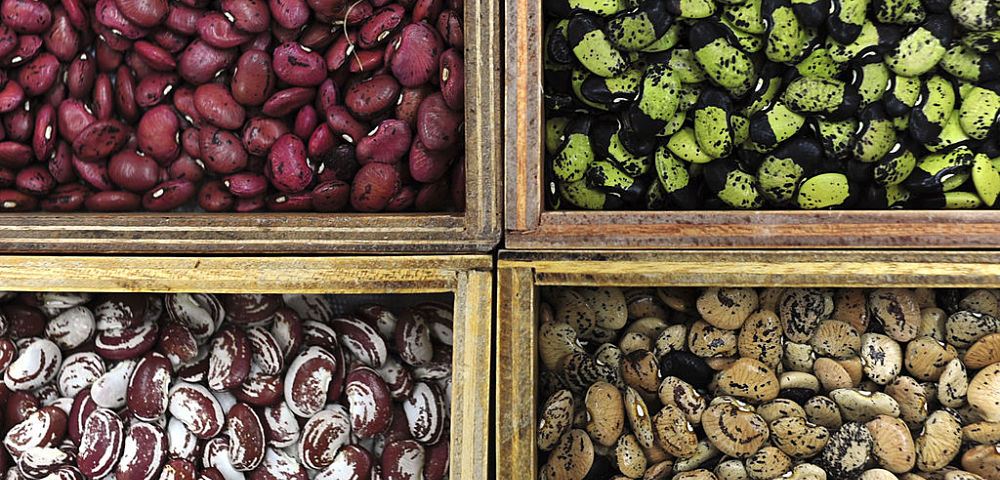 Image via CIAT/Flickr CC
Deep in the heart of the permafrost of Norway, there's a seed vault. The point is to keep seeds viable should catastrophe strike, giving humans the ability to replant crops and survive. At least, that was the point, until some of the permafrost proved more temporary, thawing and flooding the vaults. This Interesting Investment isn't just something that might make you money — it's another investment in the future.

Heirloom seeds are essentially seeds that various organizations save and breed in order to keep a species alive. Seed Savers Exchange, for example, has 6,000 tomato varieties in their collection.
What's the point? "The end of the world as we know it."
Preppers
Are we, as humans, really likely to be in a "TEOTWAWKI" situation? Not likely. But that doesn't stop preppers from making an industry worth billions of dollars each year. As Lucinda Bailey told the Modern Farmer in 2013, "Seeds are more valuable than bullets." In a post-apocalyptic scenario, this is true, as, she added, "A bullet might not fit your gun, but my seeds will feed your family. Gold is a great long-term investment, but for the short term, seeds and vegetables are more useful after an economy evaporates."
Any good survival guide will have a section on how to plant seeds and tend to crops in order to have food. They could already be starting their gardens, just in case. Seeds harvested from heirloom crops can be planted in what's called open pollination, thus continuing the cycle of plant life.
The key to investing in these seeds is knowing your audience. Preppers, generally, distrust GMO companies and seeds. While a 2016 Pew poll noted that 39 percent of Americans were against GMOs, preppers tend to be wholly against GMOs, and often any type of government reliance. Instead, they live off the land — hence the seeds.
The Sale
If you are more interested in seeds as an actual money-making investment, there's a few things to know. This is a long-term investment, though there may be opportunities that pop up based on current events that could see a spike in prices - the perfect supply and demand opportunity.
Seeds can come in packs meant for long-term prepping, which is what we want to invest in. They are in resealable packets that are resistant to the elements, meaning a prepper can throw a pack in their steel locker — where it will be protected from moisture, heat, pests, and anything else that is looking to ruin your seeds — along with their bug-out bag, lock it up tight in their garage, and ensure their survival when everything goes south for mankind.
Given the current political climate, especially the posturing between the US and North Korea, it's not entirely out of the realm of possibility that preppers are going to — or already have — kicked into high gear, gathering supplies. This could mean it's a short-term, high-volume investment, as well.
In short, preppers who aim to be farmers prize heirloom seeds for their lack of genetic modifications, the ability to replant seeds from fruit, and the relative longevity of seeds with very simple precautions (e.g., not storing the seeds where ice is suddenly going to melt and flood their storage area).
If all else fails, at least you'll have some seeds to plant and make a nice garden, and eat your own produce as the mushroom clouds dot the horizon.
DISCLOSURE: The views and opinions expressed in this article are those of the authors, and do not represent the views of equities.com. Readers should not consider statements made by the author as formal recommendations and should consult their financial advisor before making any investment decisions. To read our full disclosure, please go to: http://www.equities.com/disclaimer