Interesting Investments: Craft Breweries
Avery-Taylor Phillips Follow |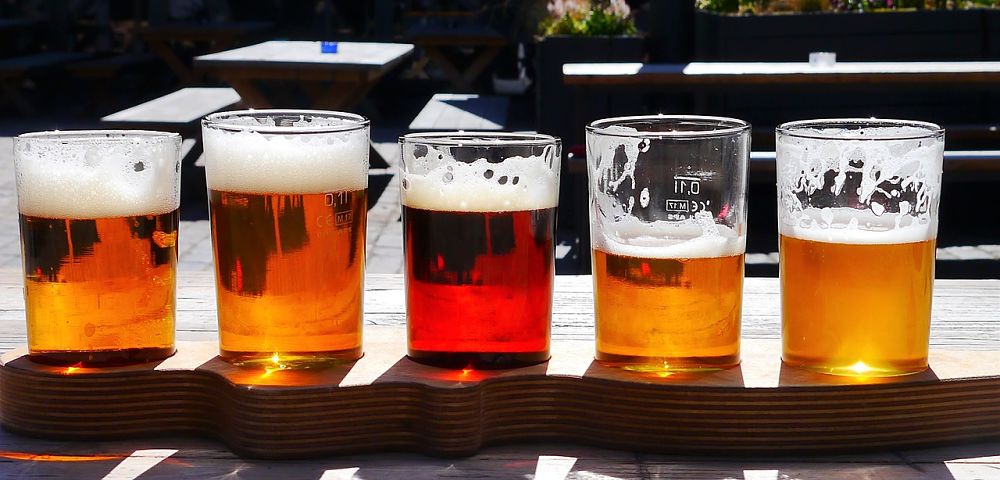 Flower Power IPA. Widmer Hefeweizen. Russian River Pliny the Elder. 3 Floyds Dark Lord. Sam Adams Boston Lager. Sierra Nevada Pale Ale. All of these started out as small craft beers from craft breweries. Most of these can now be found nationwide; others retain a small, very dedicated following locally. All are in Food and Wine's 25 Most Important American Craft Beers Ever Brewed. Let's look at craft breweries and determine if they are worthy of an investment.
The Beer
Before we get into how to invest, let's look at the product itself: beer. Craft beer usually comes in a bottle, rather than a can, and any brewery worth its salt will have a custom label, extremely important in the branding of the brew. Pliny the Elder, for example, is a spartan label, standing out for being so stark, while Dark Lord has a label that could also find a home on a death metal album cover. The point is to stand out. As Cheers Online notes, in 2017, artwork helped sales.
Inside the bottle, the beer itself can take many forms, all depending on what the brewer wants. IPAs are fairly common with craft breweries, and along with barrel-aged beer, remain the favorites of craft beer drinkers. Investing in breweries that primarily make these types of beer is a safe bet.
Scarcity
Part of the hype of the craft beer scene is scarcity. While brands like Sam Adams and Sierra Nevada are now widely available, good luck getting Pliny the Elder. It's a major event in California when a new batch is brewed, with people lining up anywhere it's known to be available. Shipping alcohol between states is possible, but highly regulated, meaning it can be a nightmare for micropubs and craft breweries trying to get their product out. Which, in turn, means that most craft beers tend to stay fairly localized.
In effect, that means word of mouth and social media are the main avenues for PR, maximizing potential on a small budget. Bottles can be sold at a premium. Some beer drinkers only want to check a box on a list and are willing to pay $10 or more for a single bottle, especially if they have no intention of having that beer again. This, combined with minimal need for advertising, means more profits.
Investing
While craft breweries are traditionally small, as we've seen, there are a few that have grown to rival the big name breweries. It's entirely possible to invest in stocks for Budweiser (BUD). For the smaller, local operations, however, it gets a bit trickier.
There may be a direct public offering, like Boise Brewing in Idaho, where the community was given the chance to become investors. The vetting process is less extensive than an initial public offering, meaning you should do your homework and live by caveat emptor. In the case of Boise Brewing, this was their second DPO, meaning it was a fairly safe bet as they aimed to expand their operations.
There's also a few indexes, such as the Dow Jones U.S. Brewers Index, and the Distillers & Vintners Index. While these are not specific to craft brewing, they do let you get a foot in the door. Of course, if your brewery of choice does end up taking off — like Sam Adams, now the biggest craft brewery in the nation — you might have to face the net investment income tax.
At least you'll probably get free beer for your large investment.
Stock price data is provided by IEX Cloud on a 15-minute delayed basis. Chart price data is provided by TradingView on a 15-minute delayed basis.
DISCLOSURE: The views and opinions expressed in this article are those of the authors, and do not necessarily represent the views of equities.com. Readers should not consider statements made by the author as formal recommendations and should consult their financial advisor before making any investment decisions. To read our full disclosure, please go to: http://www.equities.com/disclaimer.
Trending Articles
Market Movers
Sponsored Financial Content