Interesting Investments: Classic Cars
Avery-Taylor Phillips Follow |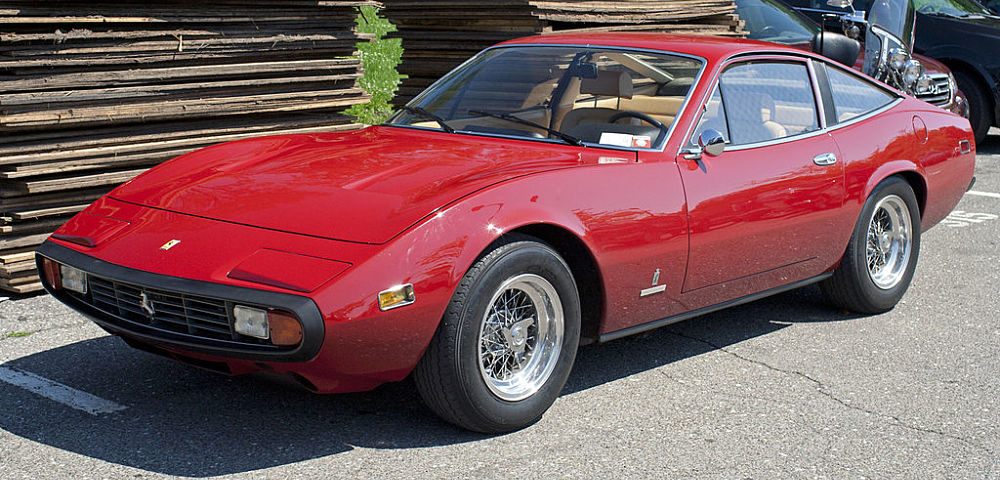 Image via Mr.choppers/Wikimedia
Back in my college days, I took a trip to Monterey Bay, CA, to visit a few friends at California State University, Monterey Bay, and go to the Pebble Beach Concours D'Elegance with my dad. He's a big car guy. We marveled at the collector cars, and it sparked something in him. He kept going for a few years. Then he bought a 10-year-old sports car, a Mazda Miata. It's not quite a classic car, but that, combined with the article I wrote on high-value, rare cars got me thinking: Are classic cars worth the investment? Spoilers: The answer is, "Maybe, but probably not." Here's why.
Classic Does Not Always Mean Valuable
As in the last automobile article, the key isn't just "this car is old." Old does not necessarily translate to valuable. It also doesn't mean that it will accrue value as the years pass. My dad's Miata, for example, doesn't really have any equity. There's quite a following for Miatas, but passion alone isn't enough. It's simply not a very rare car.
In fact, the prices of classic cars have stalled in the past few years. The Hagarty Blue Chip Index, which analyzes the top 25 most sought-after collectible car values from the post-war era to give an overall sense of how the classic car market is doing, shows that there hasn't been a change greater than 10 percent in more than 3 years. There was a surge at the end of 2017, but the market has otherwise been stagnant since 2015.
Ironically, compared to the sought-after cars, the Affordable Classics Index has shown some gains. The Porsche 914 is up 17 percent, while the Volkswagen Beetle is up 7 percent, both posting strong gains.
At last year's Concours D'Elegance, the projected proceeds were 14 percent lower than 2016. Cars can be risky investments, and not just because you can drive them really fast. Because of the risk, classic car prices tend to follow the Federal Reserve. As the Feds tighten their policies, raising interest rates, the value of classic cars stagnates.
Auctions
"Aha," you say. "I'll just auction an old, rare car!" Only about 3 percent of vintage cars actually sell well at auction, and those are the best of the best. Remember the Affordable Classics Index? Those aren't going to auction. They're likely sold privately, possibly restored by an enthusiast.
Why wouldn't an awesome-looking classic car do well at auction? In part, it's due to performance. Many buyers want to drive the car instead of letting it sit and hopefully gain equity. Why would someone want to drive a 1972 Ferrari 365 that has a 0-60 of 5 seconds, a top speed of 163, and 9.9 mpg? First, it's a Ferrari. Second, it's rare — there's only 505. If it was not rare, it would be worth quite a bit less on the market. If it wasn't a Ferrari, more so. Those are the only worthwhile aspects to the car, since its performance is mostly mediocre compared to modern today.
Know Your Audience
The passion and following can account for the value of a car. For Gen Xers, the Lamborghini Countach is the car to beat. It has an iconic look from a well-known company and is a sports car. Unlike the Ferrari, it isn't particularly rare at 2,049 produced, but for businessmen in the '80s it was a huge status symbol. Frankly, it's not even that great of a car. The average price, at the time of this writing, for models between 1987 and '89, is between $300,000 and $400,000. The Ferrari? The final price was $324,500 after commission.
Should You Invest?
Like I said at the start, probably not. Not unless you know the car industry. If you are purchasing a classic car as an investment, Jay Leno — known not only for his long run as a nighttime talk show hosts but as a car enthusiast — has three basic rules:
It should be of historical or technical interest.
The car should be fun to drive.
It should be aesthetically pleasing.
Following those rules, he bought a McLaren F1 20 years ago for $800,000. He revealed in April that someone recently offered $17 million for it.
"If you're just trying to buy cars for investment purposes, you'll always be disappointed because you'll never make enough money," he told CNBC. "But if you buy something that you like, if it goes down in value, then at least you still like it." Leno bought the F1, "because I liked it."
If it's a joy to drive, and you love the car, by all means, be like my dad and buy the classic sports car. Just know that unless there's a really good reason to believe it's going to be an investment, it could only be worth between $150 and $500 at the scrap yard.
DISCLOSURE: The views and opinions expressed in this article are those of the authors, and do not represent the views of equities.com. Readers should not consider statements made by the author as formal recommendations and should consult their financial advisor before making any investment decisions. To read our full disclosure, please go to: http://www.equities.com/disclaimer