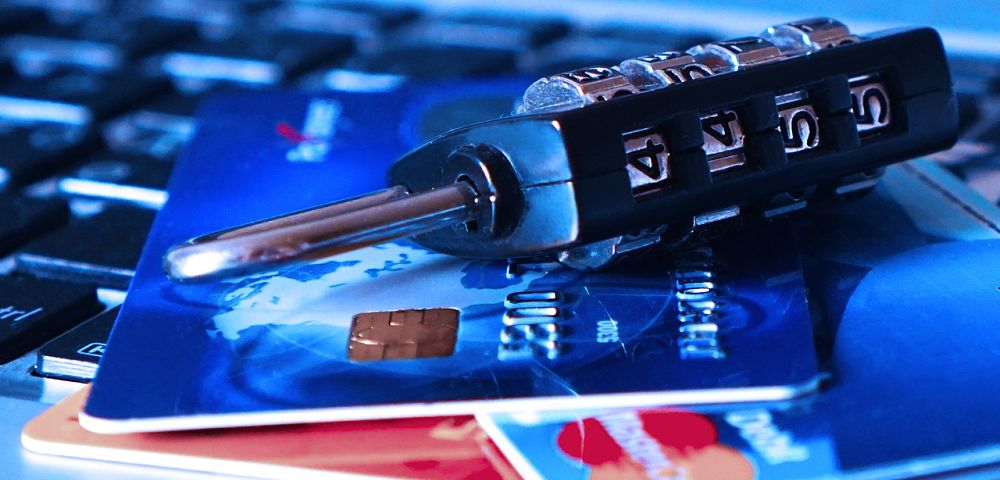 There's trouble ahead for credit card borrowers who are already struggling with their monthly payments. Another rate-hike was just approved on June 14th, 2018.
Credit card interest rates will go up and so will your monthly payments. Most banks have already raised their prime lending rate from 4.75% to 5%.
The following banks have already released a public statement, acknowledging that their prime lending rate increased by at least .25%, due to the Federal Reserve raising their federal funds rate.
1. Wells Fargo Bank WFC
2. KeyCorp KEY
3. Citibank C
4. Bank of America BAC
5. M&T Bank MTB
6. PNC Bank PNC
7. U.S. Bank USB
8. U.S. Bancorp
9. SunTrust STI
10. BB&T BBT
11. Webster Bank WBS
12. Citizens Financial CFG
13. BMO Harris Bank BMLP
14. Deutsche Bank DB
15. Fifth Third Bancorp FITB
Summary of what will be explained in the following article:
Terms like the federal funds rate, discount rate, and how interest rates work.
The reason that the Federal Reserve raises interest rates and how rate-hikes affect our economy.
How it affects your wallet when the federal funds rate increases.
Debt relief options to avoid paying more in interest.
What Occurs After the Feds Raise the Federal Funds Rate?
In most cases, banks almost simultaneously raise their lending rate after the Federal Reserve raises its interest rates. The reason for this is because if the Federal Reserve charges the banks more to borrow money, rather than just absorbing that extra expense and hurting their profit, the banks will just raise your interest rates and let you pay the extra.
Wesley Hendrickson, Senior Account Executive at Golden Financial Services said during an interview, "since the Feds announced rates are going up, almost immediately our phones began ringing off the hook, consumers across the nation began panicking, and still are, about their rates going up and looking for credit card debt relief programs to help them avoid paying more."
The Details of the Federal Reserve's June Committee Meeting & Vote
The Federal Reserve's committee meets eight times per year, to discuss various items, like whether the federal funds rate will stay the same, increase or decrease. On June 14th, 2018, the Federal Reserve's Board of Governors had one of their eight annual meetings, and during this meeting several votes took place.
1. The Federal Reserve's committee voted to increase the target range for the federal funds rate by .25%, to a range between 1.75% and 2%. Additionally, the Feds are projecting two more rate-hikes in 2018.
What is the federal funds rate? "The fed funds rate is the interest rate that depository institutions—banks, savings and loans, and credit unions—charge each other for overnight loans."
2. To support the Committee's decision to raise the target range for the federal funds rate, the Board of Governors voted unanimously to raise the interest rates on required and excess reserve balances to 1.95 percent, effective June 14, 2018.
3. The Board of Governors also voted to approve a 1/4 percentage point increase in the primary credit rate (discount rate) to 2.5%.
What is the discount rate (AKA: Primary Credit Rate)? "The discount rate is the interest rate that Federal Reserve Banks charge when they make collateralized loans—usually overnight—to depository institutions."
Here's an example of how a .25% increase in interest rates would equate to $778 less in your wallet.
If you had $25,000 in credit card debt with an interest rate of 18%, when paying $500 per month it takes 94 months to pay off and costs $21,555 in total interest.
If the rate was only .25% higher, which would be 18.25%, it would cost an additional $778 in interest by the time you paid off the debt – equaling $22,333 in interest alone and it would take an extra month to pay off the balance.
The Federal Reserve's Committee Voted to Raise its Discount Rate Due to a Healthy Economy. Here are the main factors that were considered:
1. Depreciation in emerging market economies' currencies relative to the dollar
2. Strong labor market conditions and economic activity
3. Real gross domestic product (GDP) appearing to be rising at a stable rate
4. Unemployment rates continuing to decline
5. Steady job gains; especially noticeable for African Americans, Asians, and Hispanics
6. Household spending picking up, while business fixed investment had continued to grow strongly
7. Overall inflation moving close to 2 percent
The Federal Reserve stated that "the target range for the federal funds rate would be consistent with sustained expansion of economic activity, strong labor market conditions, and inflation near the Committee's symmetric 2 percent objective over the medium term."
Here are 5 ways to avoid paying interest:
1. You can avoid 100% of credit card interest rates by just paying your balance in full every month. If you have high credit card balances, you can use Dave Ramsey's debt snowball method or the debt avalanche strategy, to quickly pay off your credit card debt.
2. Find a zero percent balance transfer offer on a different credit card. These balance transfer cards can eliminate all credit card interest if you're able to pay off the entire balance during its introductory rate period.
3. If you can't afford to pay more than minimum monthly payments on maxed out credit card debt, consider debt settlement. Debt settlement can cut credit card balances down to a fraction of the total you owe, in some cases lowering a person's debt by as much as 50% before company fees. The downside to using a debt relief program is that it will negatively affect your credit score and can take years to rebuild it. There are several debt relief programs available in 2018, which you can learn more about at Golden Financial Services, an A+ rated company at the Better Business Bureau.
Sources:
https://www.federalreserve.gov/monetarypolicy/fomcminutes20180613.htm