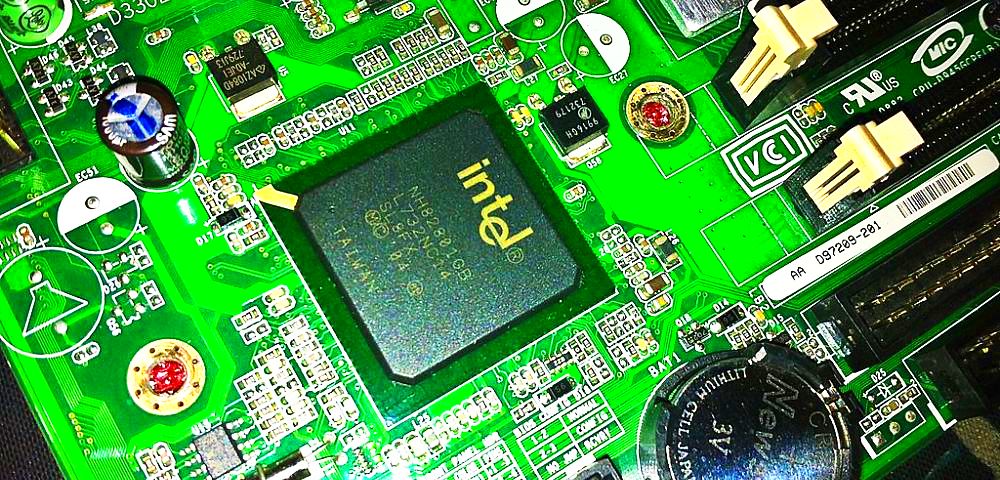 Image via Julianprescott2604juuly/Wikimedia
Chris Quigley, contributing editor of The Prudent Speculator, takes a look at a pair of technology stocks that have been in the news recently for unfavorable coverage; the value investing expert explains the reasoning for his continued bullishness.
System software firm Oracle ORCL posted earnings per share of $0.99, versus the $0.94 estimate in fiscal Q4 2018. ORCL had sales of $11.3 billion (vs. $11.2 billion estimate). Though the stock price was initially higher in after-hours trading following the release of the results, shares tumbled 7.5% the next day after the company announced that it will change the way it breaks out business segment income.
For fiscal Q4 2018, ORCL reported $9.52 billion of Cloud revenue, $1.15 billion of Hardware revenue and $883 million of Services revenue. That's compared with fiscal Q3's $1.57 billion of Cloud revenue, $994 million of Hardware revenue and $6.42 billion of Software revenue. The shift, many analysts believe, was an effort to mask intense competition in the cloud space.
While we understand that the change in reporting better matches ORCL's current business, the adjustments definitely make period-over-period comparisons more difficult and to some extent they obscure nearer term changes in the business. Perhaps that's not a terrible thing, though, as we often marvel at the short-term reactions of Wall Street. As long-term readers are aware, it's our deeply held belief that a long-term view is one of the secrets to investing success.
Despite another big share price pullback, we continue to be encouraged by the possibilities in the cloud business and we believe that ORCL has a quality leadership team that will drive top-line growth to the bottom line.
We think that the sell-off creates an opportunity to purchase an undervalued IT firm with solid fundamentals, a substantial net cash position and strong free cash flow generation. With shares having retreated from the all-time highs earlier this month, we think that the forward P/E ratio of 12.9 times remains very reasonable.
ORCL also sports a solid balance sheet with $67.3 billion of cash and marketable securities, or $6.6 billion of net cash (cash less debt). Our Target Price has been bumped up to $58, and we note that the shares are now changing hands not too far above the 52-week low that was set on Thursday. ORCL currently yields 1.7%.
Intel INTC reported on June 22 that CEO Brian Krzanich resigned after an internal review found that he had an inappropriate, consensual relationship with an Intel employee, which is a violation of the company's non-fraternization policy. The board has appointed CFO Bob Swan as the interim CEO.
"The board believes strongly in Intel's strategy and we are confident in Bob Swan's ability to lead the company as we conduct a robust search for our next CEO. Bob has been instrumental to the development and execution of Intel's strategy, and we know the company will continue to smoothly execute. We appreciate Brian's many contributions to Intel," said Intel Chairman Andy Bryant.
And, oh by the way, the press release also noted, "Intel expects to deliver a record second quarter, with revenues of approximately $16.9 billion and non-GAAP EPS of approximately $0.99. With accelerating data-centric revenue, the company is off to an excellent start in the first half of the year and expects 2018 to be another record year. Intel will provide full second-quarter results and an updated outlook for the full year on the second-quarter earnings call on July 26."
The outlook was definitely better than expected, which tempered somewhat the negative market reaction to the dramatic news in the executive suite.
While we think that Krzanich made many substantial improvements to the company during his tenure, including accelerating the shift towards enterprise customers, Intel has been losing some ground to rivals lately (notably a slipping Moore's Law) and we might argue that a fresh outlook at the top is not the end of the world. In fact, our target price for INTC has been inched up to $60.
Subscribe to The Prudent Speculator here…
This article was originally published by MoneyShow.com: Founded in 1981, MoneyShow is a privately held financial media company headquartered in Sarasota, Florida. As a global network of investing and trading education, MoneyShow presents an extensive agenda of live and online events that attract over 75,000 investors, traders and financial advisors around the world.