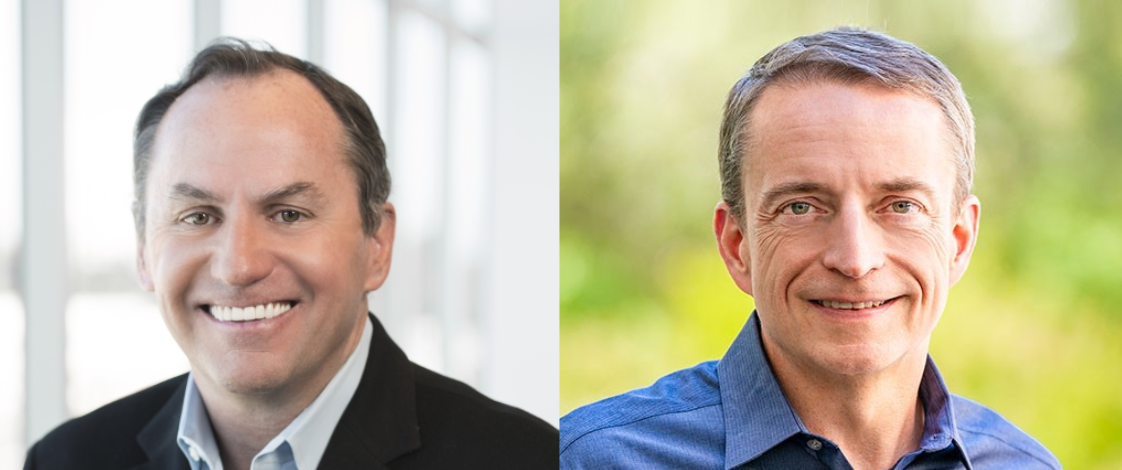 Images: Bob Swan, Pat Gelsinger. Sources: Intel, VMware.
After just two years in the role, Intel's chief executive officer and former chief financial officer Bob Swan is stepping down Feb. 15 and will be replaced by Pat Gelsinger, the current CEO of VMware, Intel announced.
The departure of Swan, who became CEO in January 2019 after a stint as interim CEO, comes as the Silicon Valley chipmaking company faces increasing competition. Last year, Intel announced its next generation of chips would be delayed until at least 2022 and that it may work with a third party for the first time ever to manufacture them.
Calling it "a critical period of transformation at Intel," Board Chairman Omar Ishrak said trustees "concluded now is the right time to make this leadership change to draw on Pat's technology and engineering expertise."
The change in leadership marks Gelsinger's return to Intel, where he began his tech career as an engineer. He spent three decades with Intel, working his way up the ranks to become the company's first chief technology officer and driving the creation of key industry technologies including USB and Wi-Fi.
Gelsinger, in a blog post, said, "I am thrilled to rejoin and lead Intel forward at this important time for the company, our industry and our nation."
"Pat is a proven technology leader with a distinguished record of innovation, talent development, and a deep knowledge of Intel. He will continue a values-based cultural leadership approach with a hyper focus on operational execution," Ishrak said.
Intel expects to reveal its fourth-quarter 2020 revenue and earnings report on Jan. 21, along with an update on its delayed next-gen 7-nanometer (7nm) chip manufacturing process.
_____
Source: Equities News