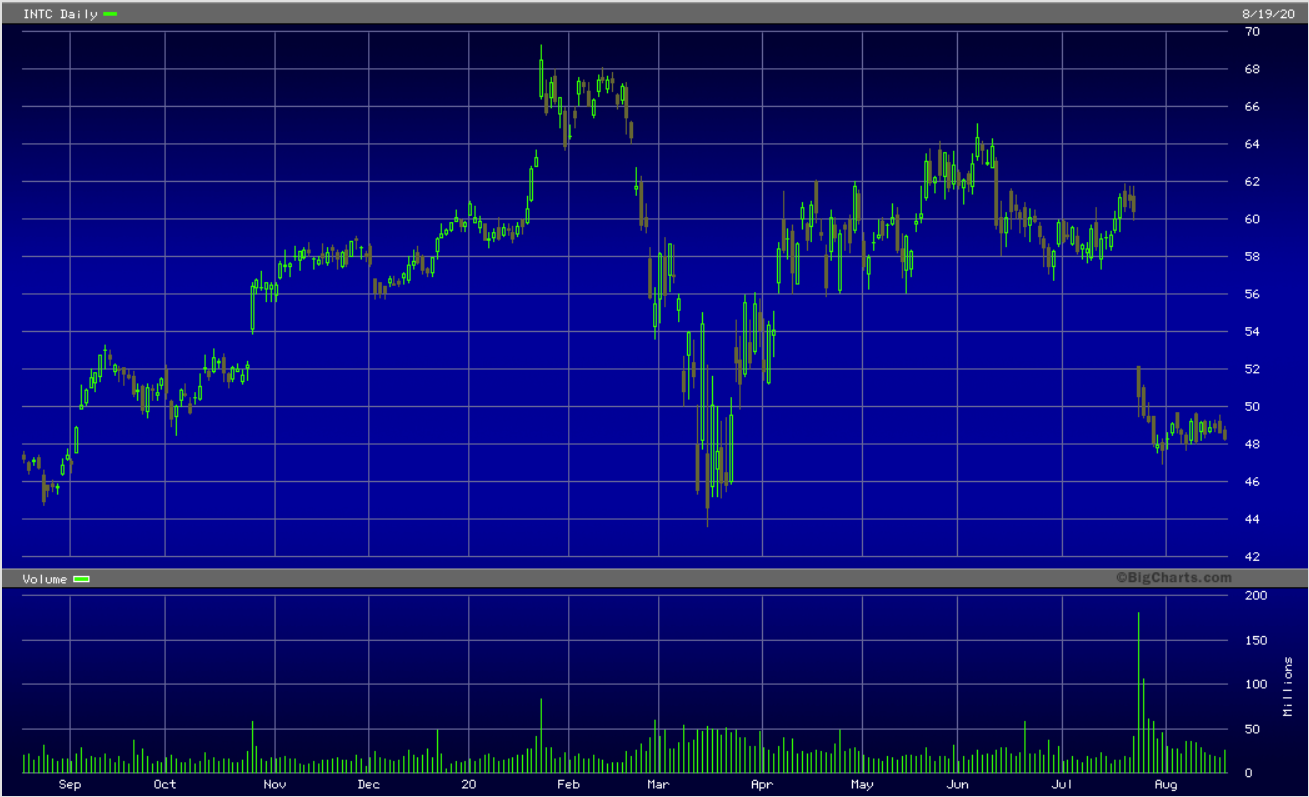 Intel is taking advantage of the sharp drop in its stock price — down 20% since July 20th, down 24% since June 5 — to resume its stock buyback program.
The company announced after the close Wednesday that it has entered into accelerated share repurchase agreements (ASR) with counterparty financial institutions to buy back an aggregate amount of $10 billion in common stock by the end of 2020. These ASR agreements are part of Intel's $20 billion share repurchase plan that was previously announced in October 2019 and suspended in March 2020 in light of the COVID-19 pandemic.
Intel will make payments in an aggregate amount of $10 billion to the counterparties on Friday, August 21, 2020, and expects to receive on the same day initial deliveries of approximately 166 million shares of Intel's common stock. The final settlement under the ASR Agreements is scheduled to be completed by the end of 2020.
While the macro-economic environment remains uncertain, Intel shares are currently trading well below our intrinsic valuation, and we believe these repurchases are prudent at this time.
Following completion of these ASR agreements, Intel will have repurchased a total of about $17.6 billion in shares as part of the $20 billion share repurchase plan.
_____
Source: Equities News