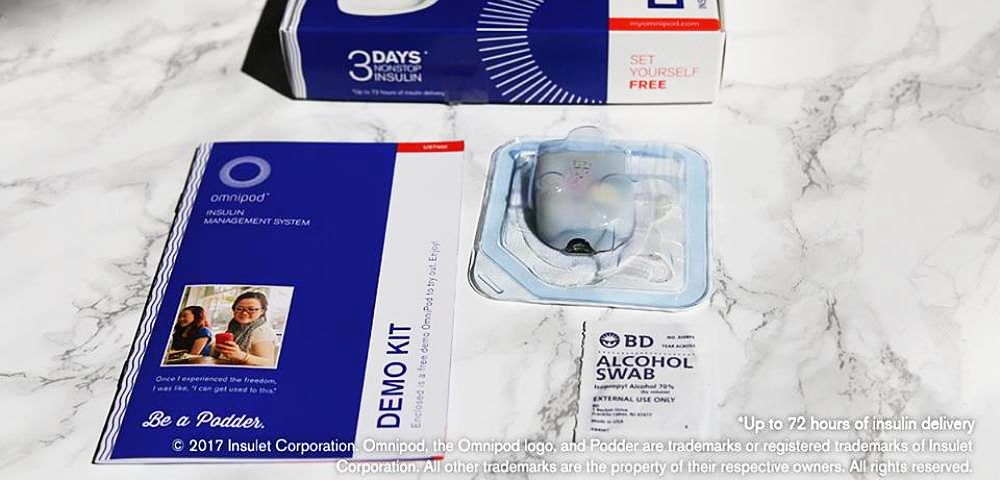 Image via Insulet Corp. MyOmnipod/Facebook

Nearly 80% of the 30 million diabetics in the U.S. (including a million who are newly diagnosed every year) still manage their insulin by what's known as the multiple daily injection (MDI) method, notes growth expert Mike Cintolo, editor of Cabot Top Ten Trader.
This procedure involves a patient injecting themselves usually 10 to 15 times per day. That is the growth opportunity for Insulet (PODD).
The company's insulin pump (dubbed Omnipod) looks like the best one on the market—it includes just two pieces (and no tubes!), automatically inserts the cannula, can pump insulin for three days straight and is less complex for the user than the competition.
It also has an integrated mobile technology platform that allows easy control, scheduling and monitoring of a patient's insulin regime.
All of this — along with factors like Medicare Part D insurance coverage and recent insurance expansion with UnitedHealth — has let Omnipod quickly gain market share in the industry, but as mentioned above, the opportunity for pumps in general (and Insulet in particular) remains giant.
The fourth quarter produced another solid quarter of growth (the fifth straight quarter of 24% to 28% revenue growth), and the top brass sees revenues up 23% this year and a similar pace right through 2021, when management believes it will reach $1 billion in revenue.
The bottom line is still in the red, but analysts see that changing next year. Overall, this looks like a growth story with years of runway ahead of it.
PODD broke out from a multi-year consolidation last June near $48 and advanced to $70 or so by November. Then the stock etched a base-on-base formation, with a recent consolidation sitting on top the prior, tight base in November and December.
Now, after a false start in late February, PODD looks like it's getting going — shares have pushed into the mid-$80s and notched a new relative price peak in the process. You can buy some here or on dips, with a stop in the mid-$70s.
Mike Cintolo is editpr of Cabot Top Ten Trader.
Subscribe to Mike Cintolo's Cabot Top Ten Trader here…
About MoneyShow.com: Founded in 1981, MoneyShow is a privately held financial media company headquartered in Sarasota, Florida. As a global network of investing and trading education, MoneyShow presents an extensive agenda of live and online events that attract over 75,000 investors, traders and financial advisors around the world.