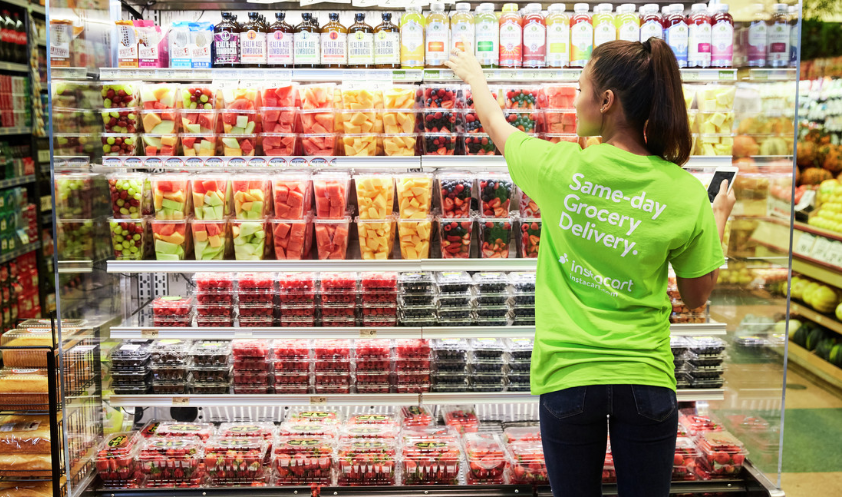 Source: Instacart
Instacart workers are planning a possible strike today. Led by a recently formed non-profit, the Gig Workers Collective, workers from the grocery delivery company are demanding hazard pay and other benefits.
Most Instacart shoppers, who fulfill customers' orders and deliver them to their homes, are independent contractors, or gig workers. In multiple outlets, some workers said they would not participate in the strike, noting the job was their only lifeline for paying their bills right now.
In response to the potential strike, the grocery delivery company said yesterday it would distribute hand sanitizer and other health supplies to its gig workers. Instacart also said it would launch a new tip setting to help workers earn higher tips.
"Our goal is to offer a safe and flexible earnings opportunity to shoppers, while also proactively taking the appropriate precautionary measures to operate safely," a company statement said. "We want to underscore that we absolutely respect the rights of shoppers to provide us feedback and voice their concerns. It's a valuable way for us to continuously make improvements to the shopper experience and we're committed to supporting this important community during this critical time."
In a Medium post Sunday, the Gig Workers Collective reacted to Instacart's changes. "Aside from simply not being enough, this is insulting for a number of reasons," the group wrote, noting that "It's abhorrent" that it took this long for the company to make hand sanitizer available to workers. "But on the bright side, it shows that a strike will work to change their behavior."
The group says the strike is still on.
Based in San Francisco, Instacart currently has a workforce of more than 200,000 contract workers who make multiple trips a day to various grocery stores. The company said 50,000 new shoppers joined its platform in just the past week. Some customers are waiting for days to receive orders.
_____
Source: Equities News