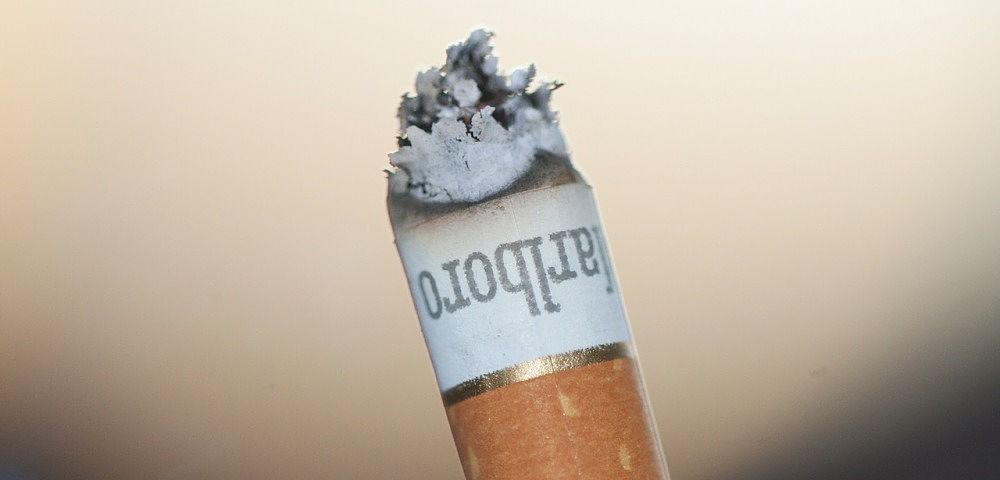 Some investors don't like tobacco stocks, but it is a legal product, sold only to adults. The tobacco industry employs millions of people, pays billions in taxes (and legal settlements) and is strictly regulated, notes Mark Skousen, editor High-Income Alert.
Every cigarette package comes with a clear warning. And on its website, Philip Morris International PM plainly states the addictive nature and many serious health risks of tobacco.
Philip Morris International is the leading international tobacco company, with six of the top international brands, including Marlboro, the world's number one cigarette brand.
Shares of tobacco companies tumbled last month after Philip Morris reported that cigarette shipments fell 5.3%. That was more than expected, although smoking in the developed world has been declining for years.
The company also suffered a setback when the Tobacco Products Scientific Advisory Committee ruled that its smoke-free delivery device IQOS should not be marketed as less harmful than smoking cigarettes. However, Philip Morris continues to invest in new ways to consume nicotine that are less harmful than cigarettes.
And tobacco sales worldwide are still ample. Annual revenue at Philip Morris tops $29.5 billion. And the firm's operating margin is a whopping 38.9%.
Tobacco is largely recession-proof. And sales are still strong in the world's emerging markets. Moreover, Philip Morris has ample cash flow and is currently sitting on more than $7.2 billion in cash.
More growth lies ahead. Wall Street's consensus is that Philip Morris will earn $5.24 a share this year and $5.74 in 2019. That may prove conservative. The insiders seem to think so, at least.
In May, Philip Morris Director Werner Geissler picked up 48,750 shares at $81.44, an investment of $3.97 million. And Director Jennifer Li purchased 40,000 shares at more than $81, an investment of $3.24 million. Today, you can buy the stock cheaper than they did. And you should.
Jo Ann & Mark Skousen offer ideas on portfolios for couples.
Mark Skousen is editor of High-Income Alert.
Subscribe to Mark Skousen's High-Income Alert here…
About MoneyShow.com: Founded in 1981, MoneyShow is a privately held financial media company headquartered in Sarasota, Florida. As a global network of investing and trading education, MoneyShow presents an extensive agenda of live and online events that attract over 75,000 investors, traders and financial advisors around the world.