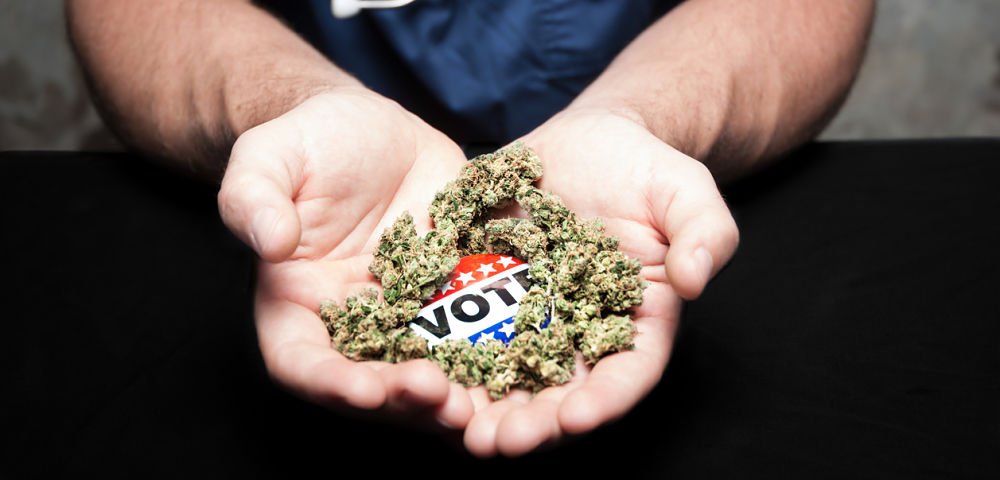 The Cole Memo, issued in 2013 under the Obama administration, declared that the Justice Department would not enforce federal marijuana prohibition in states that "legalized marijuana in some form and … implemented strong and effective regulatory and enforcement systems to control the cultivation, distribution, sale, and possession of marijuana." This essentially took the federal thumb off the cannabis industry, letting it become a state regulated and mandated issue.
Though the cannabis industry at large is thankful for the Cole Memo, the lack of federal guidelines has created a thicket of ever-changing and complex regulations. The lack of clarity about what it means to implement "strong and effective regulatory and enforcement systems" has created a system where the legality of cannabis for medical and recreational use varies tremendously from state-to-state in terms of its possession, distribution, cultivation, how it can be consumed, and, in terms of its medical use, what conditions it can be used for.
In order to not only exist but thrive in this industry, businesses must be innovative. Below, six cannabis industry executives outline how their companies have used the tight regulatory landscape of their industry to their advantage:
"A lot of people see regulations as an innovation killer, and while regulations can make innovation more difficult and progress more slow, they don't necessarily prevent innovation from happening outright. In fact, I think a lot of people use regulations as an excuse for why their ideas weren't successful. At Fohse, we see regulations not as a barrier, but as a challenge and opportunity for us to stand out from the crowd by developing new products that aren't only highly innovative, but that also make it easier for our customers to stay in compliance with the regulations they are subject to."
— Brett Stevens, CEO of Fohse, an engineering and automation firm with its focus set on keeping cannabis cultivators on the cutting edge of horticultural technology – starting with grow lighting.
"As a leading distributor of premium smoking and vaping products and accessories since 2005, we have seen firsthand the tremendous acceleration of new and highly innovative products coming to market, despite the ever-increasing regulations faced by the cannabis industry."
—Mr. Sasha Kadey, Chief Marketing Officer of Greenlane, the leading distributor of premium brands in the burgeoning head shop, smoke shop, and dispensary channels in North America.
"Innovation and adaptability are the hallmarks of successful cannabis businesses. As more states in the U.S. legalize medical and adult-use marijuana, and as America careens toward the eventual repeal of marijuana prohibition, the industry continues to innovate in terms of compliance and tracking technologies, production technologies, brand development and banking protocols. While the regulatory landscape in the U.S. is becoming more bureaucratic and complex, cannabis industry entrepreneurs and professionals are becoming more sophisticated and savvier. The marijuana industry survived the black market and legitimized as a function of innovation."
— Steve Gormley, Board of Directors Member for JuJu Royal brand, a premier cannabis extracts brand created for and inspired by Bob Marley's son, Julian Marley.
"While the cannabis industry is a highly regulated industry, it has not prevented Cloudious9 from pushing the envelope of technology. In the perspective of an ancillary business, it is important to communicate to the consumers that our device could be used for multiple purposes and it is up to the consumer's discretion how it is used. This allows us to focus on the technology innovation of creating the cleanest heating and inhalation device when we made Hydrology9, the first ever portable water filtered vaporizer."
— Richard Huang, CEO of Cloudious9 , a high-tech vaporizer company.
"Many entrepreneurs may look at the regulations (or chaos) as stifling innovation but we see it in the opposite way. New regulations breed disruption, create white space and in turn foster innovation and creativity, allowing us to revolutionize."
— Michael Trzecieski, CEO Vapium Inc., a Canadian vaporizer company focused on providing durable, portable high-tech devices designed for outdoor use.
"Despite the regulations placed on the cannabis industry, Potbotics has been able to do some really groundbreaking data collection and product development. For example, our Potbot app provides patients with personalized cannabinoid profiles based on their specific symptoms. In addition, our RYAH vaporizer is the world's first vaporizer that can accurately measure dosage, giving patients peace of mind that they are consuming the appropriate amount of cannabis for their needs.
— David Goldstein, CEO of Potbotics, a leading data aggregation and technology company focused on the global medical cannabis market