Infographic: Cannabis Earnings Season Continues
Stephen L Kanaval Follow |

The cannabis sector's earning season continues this week, but there are already some notable takeaways. First, investors are starting to demand efficiency from this nascent group. Many of the companies across the industry have scaled to current size through costly acquisitions and now investors are expecting execution. Yet, some analysts believe more mergers and acquisitions will be fueled by these recent earnings as smaller operators look to keep pace.

Some of the quieter companies across the industry have been the most impressive like GW Pharma's GWPH 490% quarter-over-quarter growth along with Planet 13 Holdings' PLNHF 70% quarter-over-quarter growth (not pictures on the timeline below).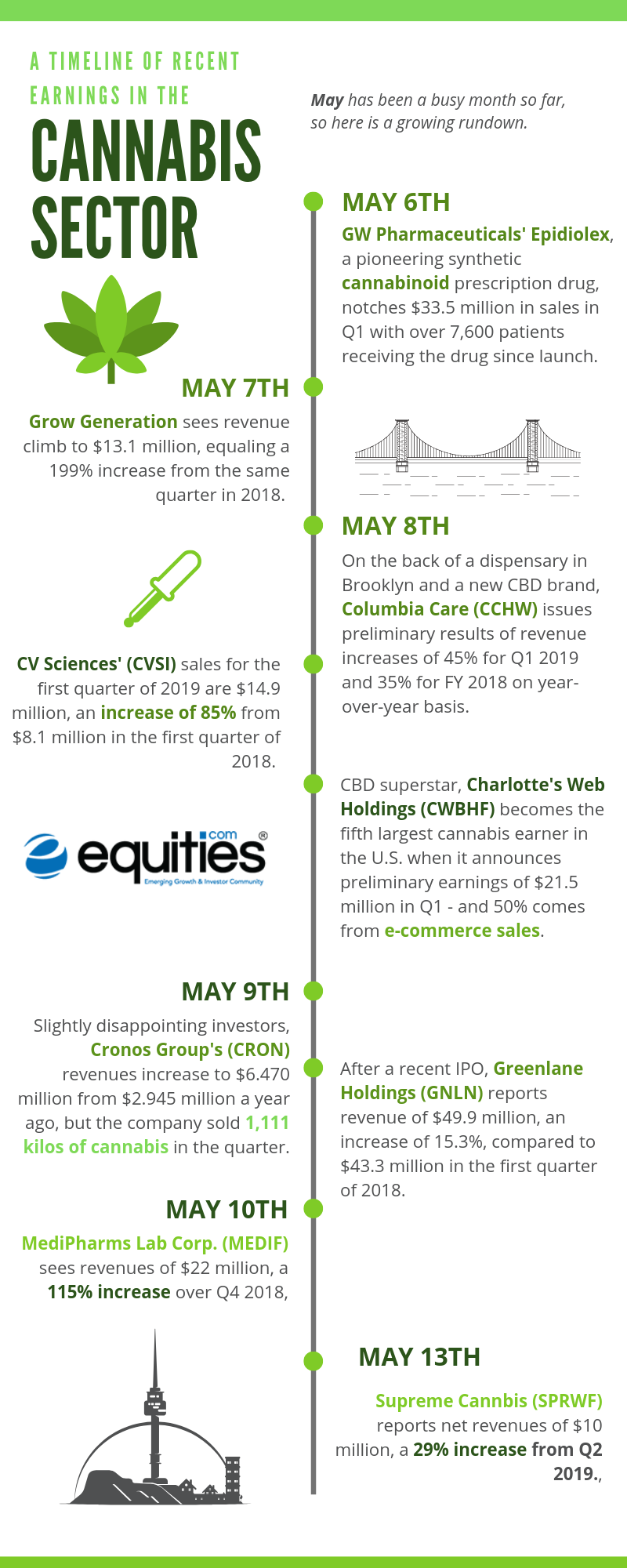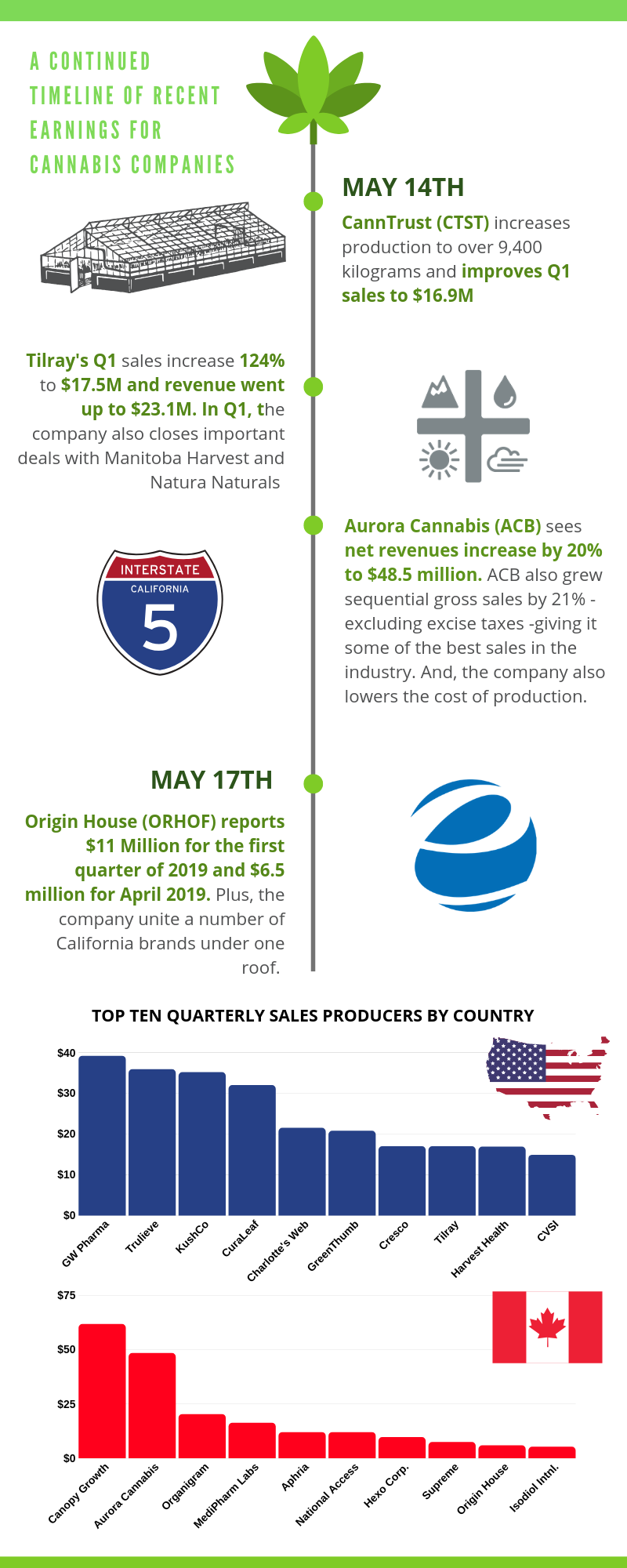 DISCLOSURE: The views and opinions expressed in this article are those of the authors, and do not necessarily represent the views of equities.com. Readers should not consider statements made by the author as formal recommendations and should consult their financial advisor before making any investment decisions. To read our full disclosure, please go to: http://www.equities.com/disclaimer.
Market Movers
Sponsored Financial Content