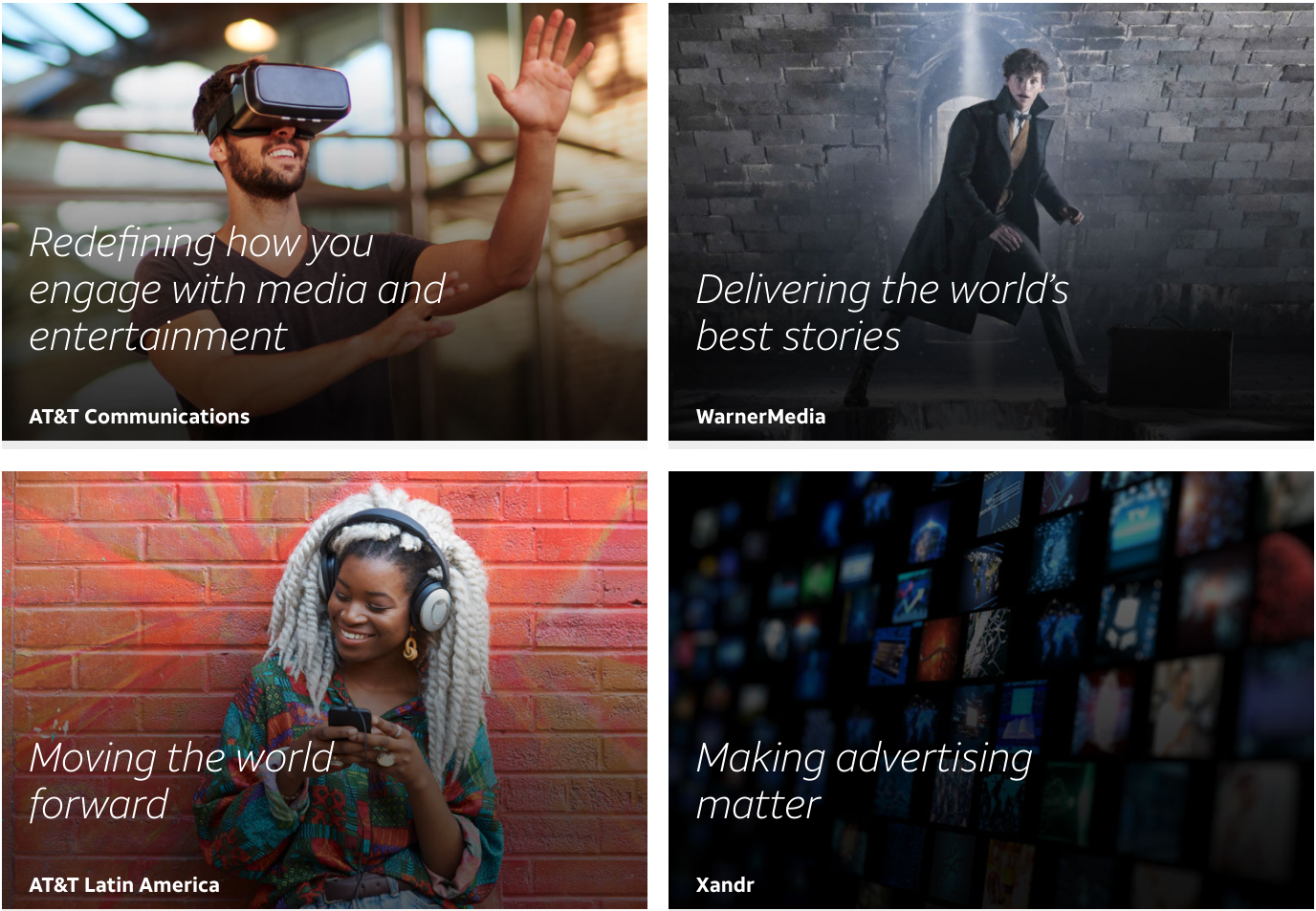 The AT&T Q3 numbers were released last week. They show even though COVID-19 has had a short-term impact on the newer parts of the company in the entertainment space, AT&T continues to grow in wireless, HBO and broadband. Let's take a closer look at what this means for growth going forward.
AT&T added more than five million wireless lines in the third quarter alone. The company is in the process of a healthy expansion of its business for long-term growth.
These 3Q numbers show that AT&T remains one of the strongest leaders in the communications industry, which itself remains at the center of the universe for many industries moving forward.
I have been following AT&T for decades, so,I am confused by some stories from AT&T watchers who follow one or more of the company's new areas and judge the entire company based on that.
AT&T is in the process of expanding into the world of entertainment and news, and that process has only just begun. That's the part of the business partially hit by coronavirus.
The core AT&T services are as strong and important as ever.
Know that while investors often have only a short-term vision, the company is preparing itself for long-term growth.
AT&T strengths are enormous as leader in 5G wireless, broadband
The truth is AT&T is still a powerful and leading wireless and telecom leader, selling wireless, wire line, broadband and more. These are the areas which are still strong as an industry and as a product set and should continue to stay on this growth track going forward.
A few years ago, AT&T started to expand their footprint into the entertainment industry with WarnerMedia. This is similar to what Comcast did with its acquisition of NBC Universal.
This new part of AT&T offers Pay TV, in which AT&T TV is an industry leader alongside Comcast Xfinity.
WarnerMedia has many assets including Warner Brothers Studio, CNN, HBO, HBO Max and more.
AT&T is in the process of digesting all these industries, preparing them for growth both separately and together.
As an example, HBO and HBO Max are showing strong performance. Part of this is the traditional HBO, and part is the new streaming service called HBO Max.
Streaming services like HBO Max are a new sector in the industry. There are four others including Comcast Peacock, Apple TV+ and Disney Plus.
Streaming services: HBO Max, Apple TV+, Disney Plus, Peacock
Of course, if we expand the meaning of streaming services and if we pull the camera back, there are other companies in recent years in this category as well.
They have been in the marketplace for years already. These are companies like Netflix, Hulu, Amazon via its Prime Video offering, Sling TV and several others who are lesser known.
I think the new streaming services competitors have the chance to explode with growth and potentially own this space.
Think about how Blackberry and Nokia led the smartphone and handset space for years until Apple and Google transformed the space with iPhones and Android. The same thing may happen with streaming services in the next few years.
It's important to keep in mind that COVID-19 has had a temporary impact on many companies in this space including the WarnerMedia portion of AT&T.
On one hand, staying home means no theaters or outside entertainment. That has had a temporary negative impact until things open up again in many states around the country.
On the other hand, services like wireless, broadband, HBO Max and more are showing strong growth as many people stay home. This diversity in its product mix is a strength for AT&T.
Ookla Speedtest says AT&T has fastest overall wireless network
According to industry watcher Ookla Speedtest, which tests network speeds, AT&T has the fastest nationwide 5G network.
This is important for users and investors to understand.
Parts of AT&T like wireless, telecom, high speed Internet, HBO Max and more will continue to do strong business. Other parts like WarnerMedia have slowed during the pandemic. That's expected.
Then, as the fear and impact of COVID-19 fades, WarnerMedia will start to rev up once again. Any coronavirus slowdown will be temporary. This is not a commentary about the ravages of COVID-19, by the way. I'm speaking directly about the impact that the virus will have on an industry that is still in its early stages of growth.
AT&T WarnerMedia expansion plan still makes sense
The core AT&T plan for long-term expansion still makes sense today. This will ultimately expand into a new marketing battleground for the industry.
Compare what AT&T is doing today to the growth the company experienced fifteen years ago. You remember when SBC acquired AT&T, BellSouth and Cingular? It took several years for management to integrate these separate companies, but the combined entity eventually became one of the top two leaders along with Verizon.
I expect the same thing will happen today with WarnerMedia, HBO, HBO Max and more. This was a major acquisition which puts AT&T into an entirely new class of companies.
AT&T and Comcast have started new growth sector
In fact, only AT&T and Comcast are in this class of companies. They are the only two companies which offer wireless, telephone, broadband, pay TV, news and entertainment.
AT&T remains a solid growth company.
It remains one of the two largest wireless providers.
It remains one of the world's largest broadband providers.
It has grown into one of the top two pay TV providers in the United States.
WarnerMedia makes AT&T one of the top news and entertainment companies in the world.
While the traditional pay TV industry is changing, it is still important today. Even though the same level of growth is no longer associated with this historic service, it is still important to deliver new programming and will be for years to come.
That means Pay TV remains an important piece of the AT&T pie for growth going forward.
Every slice of the pie does not have to be a solid performer to be important to growth going forward. That's not the point. The point is how the entire company benefits from all the pieces. The whole can be meaningfully greater than the sum of its parts.
The top two competitors in this space are AT&T and Comcast. This will continue as the industries continue to change, expand and come together.
This shift has not slowed and is continuing.
As COVID-19 fades, hopefully over the next year, we will see AT&T kick their growth in WarnerMedia back into high gear once again.
Until then, AT&T will remain strong as one of the leaders in the wireless, telecom and broadband space.
Jeff Kagan is an Equities.com columnist. Kagan is a Wireless Analyst who follows Telecom, Pay TV, Cloud, AI, IoT, Tele Health, Healthcare, Automotive, Self-Driving cars and more. Email him at [email protected] His web site is www.jeffKAGAN.com. Follow him on Twitter @jeffkagan and LinkedIn www.linkedin.com/in/jeff-kagan/
_____
Equities Columnist: Jeff Kagan
Source: Equities News