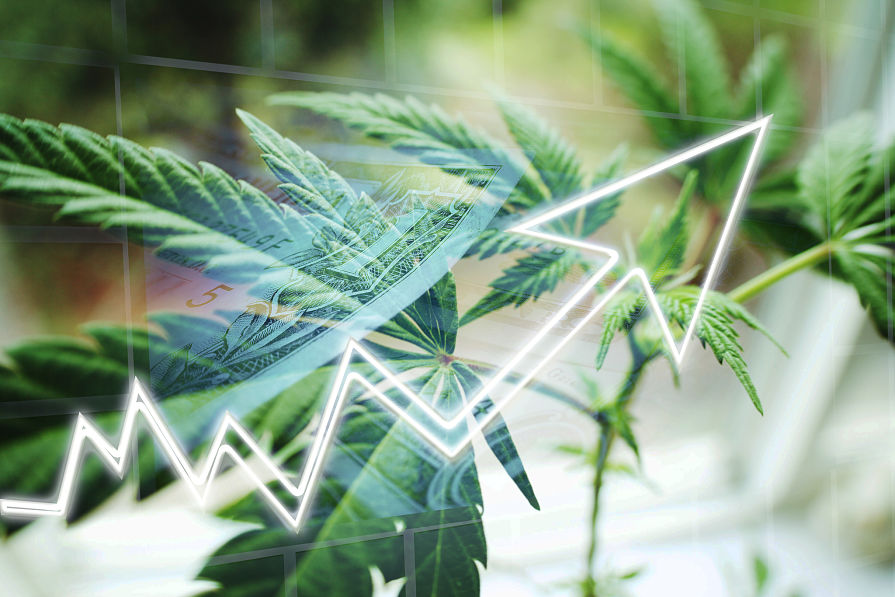 Photo credit courtesy of iStockphoto.com:user:Darren415
As the cannabis market continues to struggle and layoffs ramp up across the industry, investors need to look at the industry in a new way. Gibraltar Industries is a Nasdaq-listed building products manufacturer that also has cannabis exposure both at the infrastructure and processing levels of the supply chain.
The latter comes from an August acquisition of extraction equipment company Apeks Supercritical, a leader in clean cannabis extraction geared toward safer, medical-based cannabis extraction through their proprietary valve-less extractor. Apeks Supercritical Systems also use CO2, which creates safer extractions with no residuals, and a diaphragm compressor that is more energy efficient and clog resistant. Now, while that might seem like technical mumbo jumbo, Apeks was a solid purchase for Gibraltar because the equipment has great margins and $17.7 million in revenues as of June 30th.
Gibraltar sees Apeks as growth driver for its greenhouse space because it can now provide the infrastructure as well as the equipment for the end product. In the last earnings call, here is what President and CEO William T. Bosway said about the cannabis extractor and its potential:
"We've got, I believe, the industry's best portfolio of products and services focused on designing and building as well as optimizing, growing and cultivation operations. But once a plant has finished growing, it typically goes through a processing stage to create a variety of end products for consumers. And as with growing and cultivation, processing uses multiple technologies, intelligent integrated systems, highly controlled processes, and it really requires scalable, efficient, reliable operations, and that's our experience and strength. As well, many of our customers are growers and processors, so entering the processing market is a good fit for us…as growing and processing are both high-growth markets, and we're going to continue to broaden our capabilities and invest in this space."
Bosway is really looking to grow this platform and has made it a priority since he came aboard at the beginning of the year. The company also hinted in the Q&A portion of the same call quoted above that this was only the beginning for them in the cannabis market and more acquisitions could be coming down the road. And considering the cannabis market is facing some growing pains right now, it's a buyer's market.
Going back to Apeks for a second, the company is based in Ohio and they are well represented there, but there is some short-term downside risk. The current problem I foresee in the Ohio market is basically the Canadian problem on a micro-scale. The medical cannabis business in the Buckeye State is moving at a snail's pace as few of the dispensaries given provisional licenses have also been given operating licenses. One issue has been that companies pledged to do a lot ion their applications, and now the board is waiting for them to make good on those pledges like hiring staff from mature cannabis markets like Colorado and Oregon( here is a nice line from this Columbus Dispatch article: State officials warned dispensary owners early in the process not to put anything in their application if they couldn't make it happen) – easier said than done. This slow roll-out has created high-priced products and forced many medical patients back to the illicit market.
Gibraltar Industries does not rely solely on their "renewable" segment, as they like to call, but since the company announced earnings showing the margins of this segment, well, investors have taken notice. Gibraltar shot up about $7 after their call and the stock has been holding onto those gains in early trading today. Obviously, the company is not going to turn into a cannabis powerhouse, but they are able to offer some reasonable exposure to the market during a time when many other companies are being gutted.