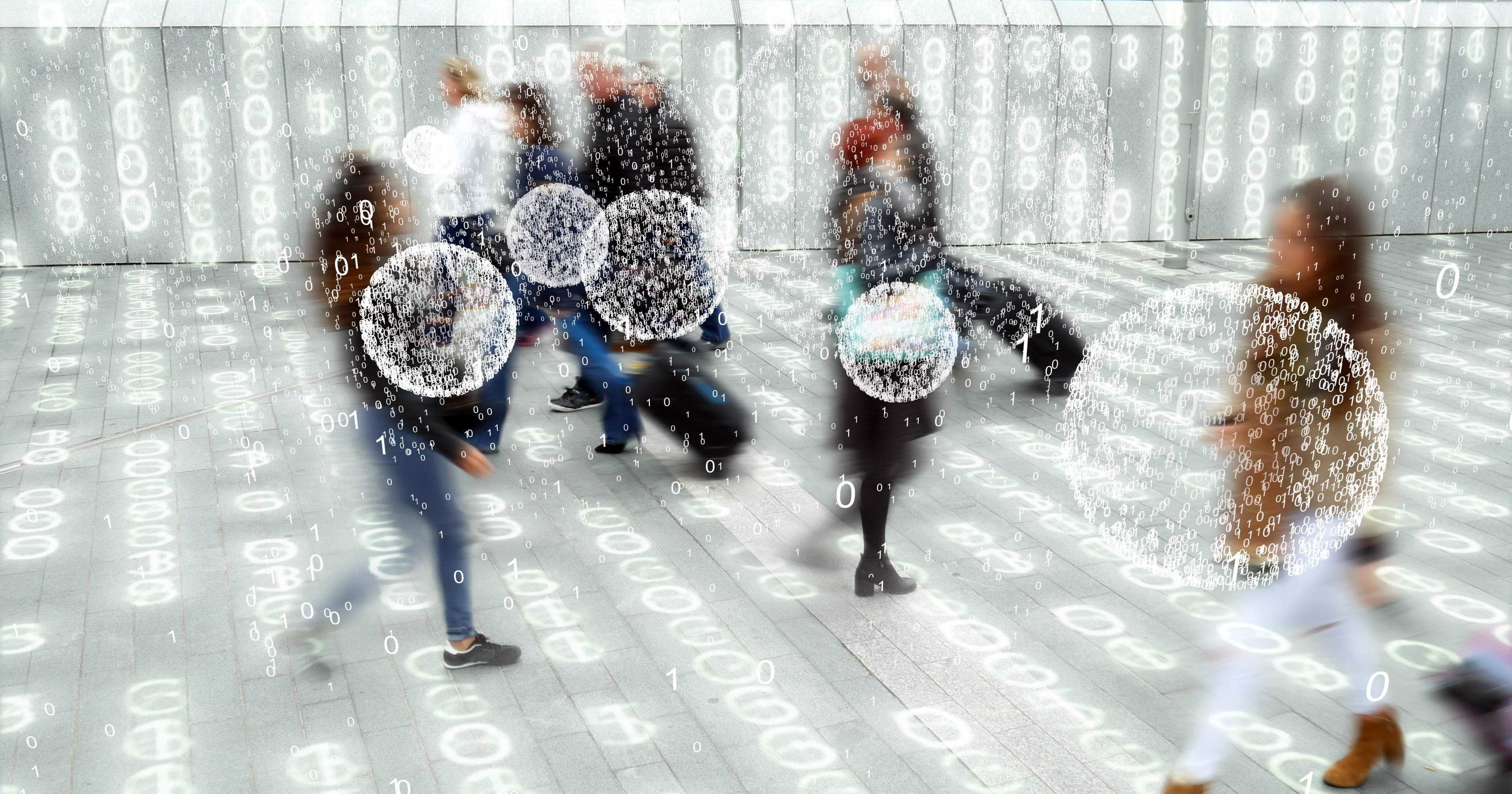 iStock.com/peterhowell
Since I read and do research, much of what I find is recycled news. For example, the issue of wealthy people buying their children's way into college is new again because of the celebrity connections. In Harvey Weinstein's case, the original accusations against him were a catalyst for America's #MeToo movement.
Similarly, the Cambridge Analytica scandal triggered investigations into Russian interference in the 2016 U.S. presidential election, the unethical use of personal data from Facebook and the UK Brexit Vote. In the documentary "The Great Hack" David Carroll, a Parsons professor files a lawsuit in the UK to obtain the data used to profile him and ex-CA staffers and whistleblowers, Chris Wylie and Brittany Kaiser.
The movie illustrates the concepts of psychographic analytics, data harvesting, machine learning and how CA used personality profiling and psychological vulnerabilities to target people. Kaiser, a former business development director, explained that the data helped Cambridge Analytica identify 'persuadable voters' using targeted blogs, websites, articles, videos and ads specifically at them "until they saw the world the way we wanted them to." CA obtained data from up to 87 million Facebook profiles, including status updates, likes and private messages.
Everything We Do is Being Monitored
Beyond the CA story, it's crucial that you recognize that everything we do is being tracked both online and offline. Facebook, Google, Apple, Amazon, MasterCard, Visa, American Express, Chase and Citibank, Target, Equifax, Uber, PayPal and the list goes on and on. These and other companies have huge data vaults with extraordinary amounts of information on people which includes the data you choose to share and, critically, more that you don't.
The most obvious examples are when you send emails, post on social media, use a smart device, visit websites, make purchases and use your mobile phones. Lesser known are how mobile apps track location and harvest data on visits to the doctor, drop-offs at school and even other, more intimate, personal details while we're sleeping.
Businesses say their interest is in the patterns, not the identities, that the data reveals about consumers. They note that the information apps collect is tied not to someone's name or phone number but to a unique ID.
But those with access to the raw data — including employees or clients — could still identify a person without consent. They could follow someone they knew, by pinpointing a phone that regularly spent time at that person's home address. Or, working in reverse, they could attach a name to an anonymous dot, by seeing where the device spent nights and using public records to figure out who lived there.
An app may tell users that granting access to their location will help them get traffic information, but not mention that the data will be shared and sold. That disclosure is often buried in a vague privacy policy. — ." – The New York Times
Are Tech Conveniences Worth Giving Up Your Privacy?
Armed with this knowledge, what are you going to do? Start reading the terms and conditions? Unlikely. Delete apps? Maybe some. Stop using Facebook? No, probably not. Debate the need for personalized ads? Possibly. Typical answers are, it's too scary, there's nothing I can do, data privacy is dead, the tech giants are too big and how can the problem be fixed?
Data mining is the ability to crunch and mine insights from granular data. The more data we produce by connecting devices and machines to the internet and streaming data, the more we help computer speech, image recognition and machine learning.
With AI, you can ask a machine questions – out loud – and get answers about sales, inventory, customer retention, fraud detection and much more. The computer can also discover information that you never thought to ask and offer a narrative summary of your data and suggest other ways to analyze it.
Machines understand what information is needed, looks at relationships between all the variables, formulates an answer – and automatically communicates it to you with options for follow-up queries. We have decades of artificial intelligence research to thank for where we are today. And we have decades of intelligent human-to-machine interactions to come. —SAS
That's the good side of data mining.
What about the Children?
On September 5, 2019, Google and YouTube agreed to pay $170 million to settle a case brought by the FTC and New York Attorney General alleging that the companies illegally harvested personal data on children.
The Children's Online Privacy Protection Act (COPPA) requires online firms to first seek parental consent if they try to collect data on under-13-year-olds from content specifically targeted at kids.
The FTC and New York Attorney General allege in their complaint that Google/YouTube violated COPPA by collecting personal information from viewers of child-oriented channels without asking parents first.
This info came in the form of the "persistent identifiers," or cookies, used to track individuals across the web for behavioral advertising purposes. Google is said to have made millions off the back of advertising which was targeted using these cookies.
"YouTube touted its popularity with children to prospective corporate clients," said FTC chairman Joe Simons. "Yet when it came to complying with COPPA, the company refused to acknowledge that portions of its platform were clearly directed to kids. There's no excuse for YouTube's violations of the law."
The settlement is the largest ever seen in a COPPA case since the law was passed in 1998. Some $136 million will go to the FTC and $34 million to New York.
Your Personal Information Can Be Bought Online for Ten Dollars
The online data-broker industry mines addresses, phone numbers and other personal information, and legally sells that information to anyone who pays.
When I did a search of consumer data sets, I was shocked. The list is endless.
On Data.Gov it says I can discover hundreds of free data sets and resources to build apps that help consumers make smarter choices. Under its Finance category it says I can explore hundreds of free data sets on financial services, including banking, lending, retirement, investments, and insurance. I can use these data sets to build new financial products and services, such as apps that help financial consumers and new models to help make loans to small businesses.
Under Health it says I can explore datasets, tools, and applications related to health and health care from across the Federal Government with the goal of improving the health and lives of all Americans. The site is a treasure trove of data sets.
Others include data.world, the modern catalog for data and analysis, Kaggle has "all the code & data you need to do your data science work. Use over 19,000 public datasets and 200,000 public notebooks to conquer any analysis in no time" FiveThirtyEight offers data sets from articles available online at GitHub and on its own data portal. The data ranges from information about which states have the worst drivers to the economic worth of different college majors.
One glaring use case is Amazon. High-quality data about consumers, products and other retailers has helped Amazon.com Inc. garner an outsized share of the retail industry. It collects and leverages huge amounts of data from its website, app, its Prime loyalty program, its Alexa smart device, home automation services and its Ring internet-connected security devices.
When Amazon integrated Alexa into its AmazonBasics Microwave and offered consumers a 10 percent discount on microwave popcorn it helped the company gather valuable data on consumers' consumption patterns while also helping it capture sales that might otherwise take place elsewhere. –- Digital Commerce 360
Data aggregators are nothing new. "When I worked in behavior scoring at FICO, our scorecards used roughly 1,000 data points. This was more than 25-years ago. Nowadays, a simple Google search will give me hundreds of data aggregators with thousands of data points on hundreds of millions of people. Taking down CA didn't change anything. It just took the blindfold off," said Adryenn Ashley, CEO of Loly.io.
The Solution to Data Privacy is Blockchain
I've been writing about blockchain since 2018, including the recent privacy regulations like GDPR, California's CCPA, the state of Wyoming's enactment of 13 blockchain-enabling laws and other states following suit, and other topics at SXSW2019.
The New York Times launched an ongoing examination of privacy on Twitter called @PrivacyProject where you can read about technology, laws, healthcare, education, online fraud, digital ads, Facebook and more daily news on the topic.
How to Get Involved in the Cause?
The benefits of blockchain technology include decentralization, censorship-resistant applications, a self-sovereign identity for people to own and control their assets, digital identity and data. Open ecosystems enable more people to get value from new contributions.
There are local, national and global events, summits and happy hours. On September 12, BitAngels New York City will host a breakfast and pitch fest. Having participated in many of these events, I can say that the blockchain founders' or C-Suite executives' presentations that really stood-out were from Adryenn Ashley, whose mission is to make online dating safe and secure with certainty, and Archna Desai, whose health and fitness platform rewards healthy living.
I have attended many of BlockWorksGroup's events for blockchain and crypto enthusiasts, investors, government officials, lawyers, accountants and blockchain companies.
Gartner's Hype Cycle for Blockchain Technologies shows the timeline along which it anticipates blockchain to reach mainstream adoption:
2019 – Passing through disillusionment: The hype around blockchain slowly wanes as most applications remain stuck in the experimentation or pilot phase.
2021 – Sliding out of disillusionment: There will be more pragmatic use cases, and advances in blockchain and interest in blockchain will continue to grow.
2023 – Blockchain becomes technically scalable: The technology will have some concrete examples to prove its viability. It will support trusted private transactions, and permissioned blockchains will integrate with public blockchains. These technology improvements will also support the development of governance and operating model requirements for blockchains.
2025 – Increased business value: Business value added by blockchain to be more than $176 billion.
2028 – Fully scalable, both technically and operationally: Blockchain technology is expected to be fully mature and within the reach of most businesses by this time.
2030 – Huge jump in business value: Business value added by blockchain to surge to over $3.1 trillion.
As a 30-year veteran agency owner and published writer, I'm excited to be a part of this journey. You don't need to be a technologist, a developer or a blockchain company founder. Not understating is a bad excuse. All it takes is some research and learning from others.
My journey started when I called Riley Silbert, Business Development Lead at BlockworksGroup. I needed a basic understanding for an article I was writing. Riley said, ""If you look at the history of money it wasn't always paper or coins. Commodity money was the exchange of things, such as cows or pigs. Over time, this became impractical so metal coins were created. Then, countries began using banknotes which corresponded to precious metals, like gold."
"In the 20th century, fiat currency became popular. Its value was determined by supply and demand. Eventually, paper money became the norm with banks in-control. With high fees, legacy systems, intermediaries, and lack of speed, blockchain was created to solve these problems and give ownership back to the consumer."
Hats off to Riley and a special thanks to Brittany!
___
Wendy Glavin is founder and CEO of Wendy Glavin Agency.
___
Equities Contributor: Wendy Glavin
Source: Equities News