​IMV is Aiming to Take Immunotherapy to the Next Level
Spotlight Companies Follow |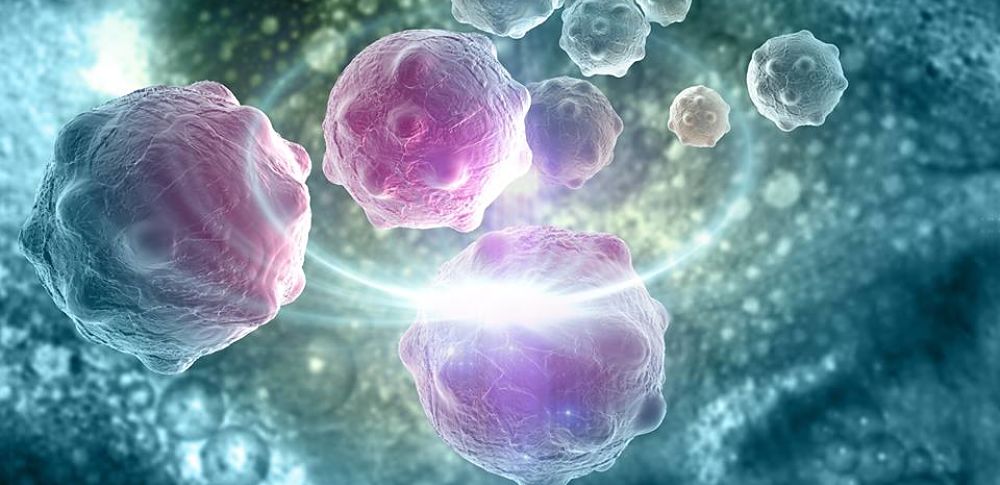 The newfound potential to clinically reengineer the human immune system has launched some of the most exciting research in the world of medical science. Immuno-oncology has created a beacon of hope for many, but like the splitting of the atom, this new and powerful discovery needs to be fully harnessed and refined to be widely effective. One company making progress on not only honing the possibilities of this new therapy but also shifting the paradigm in how immune cells are targeted in cancer patients is IMV (IMV:CA) (IMMVF).
Looking to take immunotherapy into the next phase, this lauded Canadian company is developing treatments that surpass the limitations of the immune system's native responses that current cancer vaccines focus on, and instead are using their revolutionary technology platform to elevate and mobilize the immune system to deliver customized, targeted and hyper-powerful responses for a range of potential treatments that go well beyond oncology and into the areas of vaccines for hard-to-treat infectious diseases.
"We believe that, to realize the full potential of immune engineering, you need to reprogram that response to get to the next level," Frederic Ors, CEO of IMV, told Equities recently. "This is what our technology is doing. It is the convergence of immunology, nanoparticle technologies and precision medicine all together. By combining those technologies, instead of just using the native response, we can reprogram the immune cells to deliver 'synthetic' new therapeutic capabilities. So far, we are essentially the only company with this approach, and we believe that it is a new class of immunotherapy and a new generation technology with very big potential."
IMV is Leading a Key Paradigm Shift in Immune-Oncology
IMV's unique and innovative platform uses the immune system as more of a "processing unit" to release a bespoke treatment solution. This powerful immune-response is on full display in the ongoing triple combination study against an ultra-aggressive form of non-Hodgkin lymphoma (NHL) called Diffuse Large B-Cell lymphoma (DLBCL).
IMV just announced that the first patient has begun treatment in this Phase 2 study sponsored by the Sunnybrook Research Institute employing IMV's DPX-Survivac (where the company's immunotherapeutic agents target survivin, a cancer stem cell antigen and biomarker of cancer progression), Low Dose Cyclophosphamide administered with Merck's (MRK) KEYTRUDA® (Pembrolizumab).
The study will primarily test the objective response rate and secondarily monitor tumor regression and durations of response. In addition, Sunnybrook researchers, led by Neil Berinstein, MD, Affiliate Scientist, Sunnybrook Research Institute, Professor of Medicine/Immunology, University of Toronto, will perform analyses to assess circulating antigen specific immune responses and changes in tumor infiltrating T-cell immune responses within the tumor microenvironment.
This is an exciting partnership for IMV with one of the key players in pharmaceuticals, Merck, whose checkpoint inhibitor is becoming the go-to option in the sector over Bristol-Meyers Squibb's Opdivo. The triple combination study presents Ors and company an opportunity to do what has never been done before, while also greatly improving the treatment landscape for patients.
"We are very pleased to have this triple combination clinical trial underway for these patients. These types of advanced lymphomas remain difficult-to-treat, and have not benefitted from recent advances in breakthrough monotherapies in the same way other forms of the disease have," Ors said in the announcement. "We designed DPX-Survivac in large part to boost the rates of other novel immuno-modulating agents, and continue to see clinical data that supports this goal in other cancer types."
Without a doubt, IMV's technology is in high demand with three other ongoing clinical trials: another with Merck for ovarian Cancer, one with Incyte (INCY) for ovarian cancer, and a third with the Dana Farber Cancer Institute on HPV-related cancer. Another key point to note, DPX-Survivac has received fast-track designation by the FDA for ovarian cancer.
In December, the Phase 1b trial in collaboration with Incyte — a triple combination therapy with DPX-Survivac, Incyte's IDO1 enzyme inhibitor, epacadostat, and low-dose oral cyclophosphamide — saw positive top-line data where the 10 evaluable patients in the dosing cohort showed a disease control rate of 70%, including partial responses in 30% plus a well-tolerated safety profile.
The results were very promising, and IMV is eagerly awaiting results from the second dosing cohort who received the therapeutic 300mg dose of epacadostat (the first dosing cohort only received 100mg and still showed extremely positive results). Data is expected to be available from this cohort this year and could be ready in time for the ASCO Annual Meeting in June, which is the seminal oncology conference around the globe. The results could shape up to be a serious inflection point for Ors and his team.
A Revolutionary Platform with Implications Well Beyond Cancer
To that end, the potential and promise of IMV's synergistic and versatile platform has continued to be validated by data at every juncture. As a further illustration, a study in the peer-reviewed publication, The Journal of Biomedical Science, confirmed that the company's delivery method outperformed other tested technologies demonstrating better tumor control and sustained immune response. Studies like this highlight the novel architecture of IMV's non-aqueous platform that is safe for patients, while simultaneously providing a sustained, potent delivery of antigens. These qualities make the company's technology an important alternative to CAR T-cell therapy, a widely-hyped in vitro cancer treatment.
"Those technologies have been very successful but in a very limited number of indications so far," Ors told Equities. "They also have a lot of limitations in terms of broad applicability and costs for patients. So, our technology is starting to emerge as a serious alternative to this because it is done by in vivo, which provides a lot of advantages that an in vitro process does not have, such as the broad applicability, costs efficiencies, and safety of our technology."
However, as Ors alludes to, treating cancer is just one application for IMV's technology and this revolutionary platform is expanding the positive results that blossomed in immune-oncology into other treatment areas. The reason is because the intrinsic mechanism of the company's platform has proven to create a targeted immune response across a broad range of urgent public health threats. To that end, currently, IMV is in collaboration with Leidos, a Fortune 500® company and biotech giant, to develop a malaria vaccine.
The two companies expanded their work on the Leidos Malaria Vaccine Development Program after research performed under the collaboration showed that IMV's formulated vaccine candidates composed of promising T and B cell targets demonstrated protection against the malaria parasite delivered by mosquito bites. With the expansion of the collaboration, IMV and Leidos will conduct additional research that focuses on identifying the most promising target-formulation combinations with the intention of advancing the research toward potential clinical stage development. Progress on this front would be world-shaking as malaria kills 429,000 people per year and an estimated 303,000 of those who die are age five and under.
By and large, though IMV had a great 2017, this year is shaping up to be even better. The company started the year by being named to the OTCQX® Best 50 – ranking #6 overall and #1 in biotechnology – and recently raised $14.375 million in proceeds. With this clinical success and wide operating runway, Ors and his team are setting their sights on a possible uplisting to the NASDAQ exchange, which would truly be a watershed moment for IMV and their shareholders.
"We've said that we are contemplating an uplist to the Nasdaq and are definitely interested in making that move when we feel the time is right," Ors said in his interview with Equities."Being well-funded and having the flexibility to go through well beyond our clinical milestones is an important piece for us to have in place."
But, for the time being, IMV is focused on the present and making sure the company's revolutionary platform continues to receive clinical validation and emerge as a clear leader in combination T-Cell and checkpoint inhibitor technology.
"What is very important for us, and one I continue to emphasize, is that as we are getting into efficacy results and we are getting very good results that are surprising to people" Ors said in the same interview."So, it's really about making sure people understand that what we have and what we are doing with this technology is something that is entirely new. The platform is not just a better cancer vaccine or a better form of what currently exists. It is a shift in the way that we are approaching T cell activation for cancer. This is a new mechanism of action. It is why we are seeing a high number of tumor regression where many others have failed in the past."
IMV's momentum is undeniable and when the company outlines the potential scope of its proprietary technology live during its upcoming Investor Day on April 10th, we know the investment community will be paying very close attention.
---
In the interest of full disclosure, we call the reader's attention to the fact that Equities.com, Inc. is compensated by the companies profiled in the Spotlight Companies section. The purpose of these profiles is to provide awareness of these companies to investors in the micro, small-cap and growth equity community and should not in any way be considered as a recommendation to buy, sell or hold these securities. Equities.com is not a registered broker dealer, investment advisor, financial analyst, investment banker or other investment professional. We are a publisher of original and third party news and information. All profiles are based on information that is available to the public. The information contained herein should not be considered to be complete and is not guaranteed by Equities.com to be free from misstatement or errors. The views expressed are our own and not intended to be the basis for any investment decision. Readers are reminded to do their own due diligence when researching any companies mentioned on this website. Always bear in mind that investing in early-stage companies is risky and you are encouraged to only invest an amount that you can afford to lose completely without any change in your lifestyle. Equities has been compensated with cash, common shares and/or warrants for market awareness services provided.

DISCLOSURE: The views and opinions expressed in this article are those of the authors, and do not represent the views of equities.com. Readers should not consider statements made by the author as formal recommendations and should consult their financial advisor before making any investment decisions. To read our full disclosure, please go to: http://www.equities.com/disclaimer
Companies