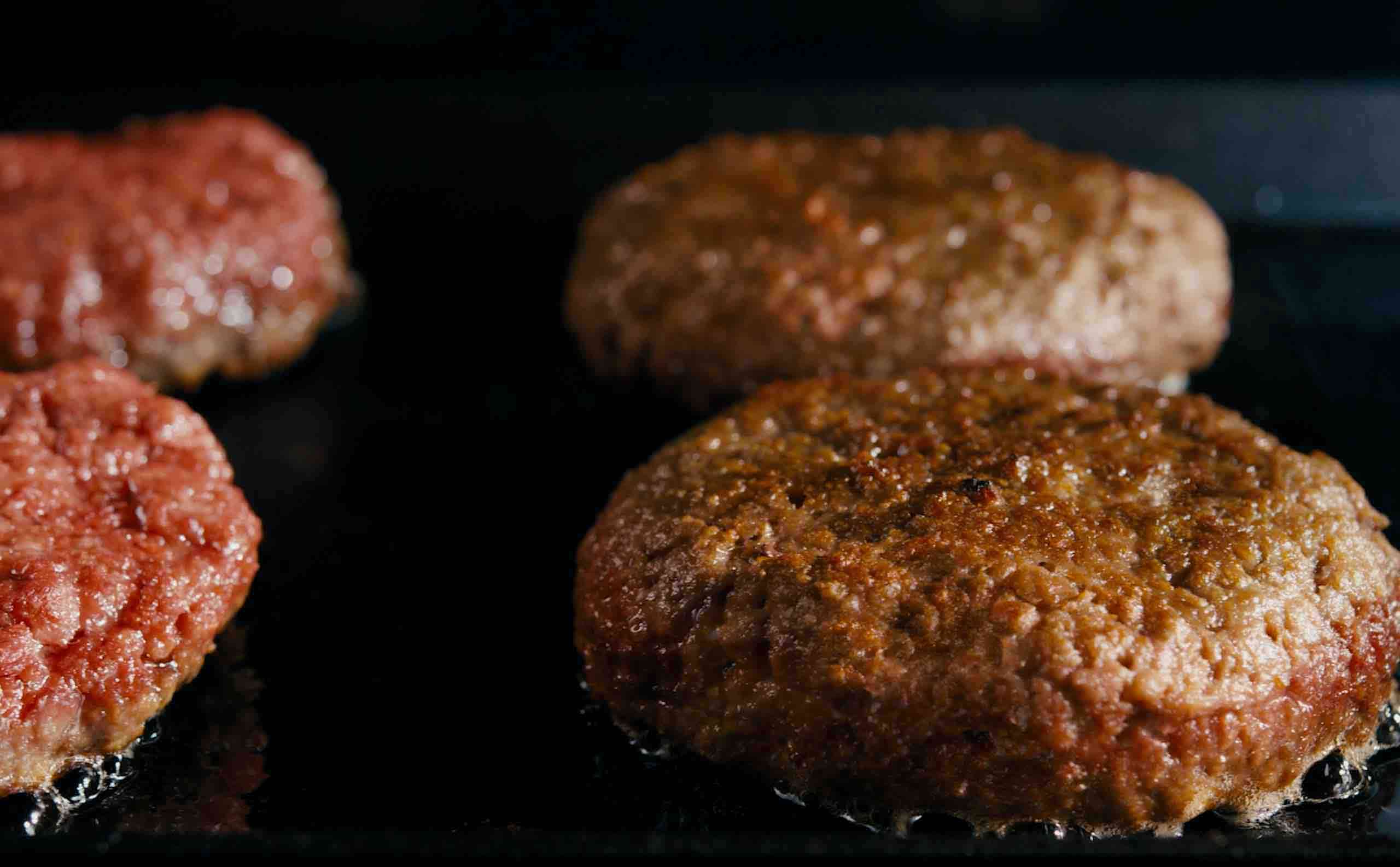 Image source: Impossible Foods
Impossible Foods Inc is preparing for a public listing which could value the plant-based burger maker at more than $10 billion, according to a report.
Reuters, citing confidential sources, reported Thursday that the faux meat maker is exploring going public through an initial public offering in the next 12 months or a merger with a special purpose acquisition company.
After receiving lucrative bids, Impossible Foods has worked with a financial advisor to help manage discussions with SPACs, sources told Reuters.
A spokesperson for Impossible Foods neither confirmed nor denied the report Thursday, telling Food Dive, "As a matter of policy, we decline to comment on all these anonymously sourced, highly speculative articles."
Reuters noted that, just last year, the California-based company was worth $4 billion based on a private funding round, which highlights a growing demand for plant-based meat products.
In 2020, plant-based retail sales hit $7 billion, up 27% year-on-year, according to a report from the Good Food Institute and the Plant-Based Foods Association.
Founded in 2011, Impossible Foods sells its soy-based burgers and sausages at grocery stores and online. It also has partnerships with companies such as Restaurant Brands International Inc's (NYSE: QSR ) Burger King and The Walt Disney Company (NYSE: DIS ).
Within just the past year, the number of retail locations where Impossible Foods products are sold has increased from 150 stores to over 20,000 sites, with items on the menu at 30,000 restaurants across the country.
After rival plant-based meat maker Beyond Meat Inc (Nasdaq: BYND ) went public in May 2019, Impossible Foods chief executive officer Pat Brown said his company had no immediate plans to do the same, but that "there is a pretty high likelihood that at some point in our history, we will decide that that's worth doing."
_____
Source: Equities News