ImmunoVaccine Inc.'s (IMV: CA) investigator-sponsored phase 2 clinical trial will evaluate the use of a triple-combination immunotherapy in patients with measurable or recurrent diffuse large B-Cell lymphoma (DLBCL). Investigators will assess the efficacy and safety of ImmunoVaccine's lead candidate, DPX-Survivac, along with a checkpoint inhibitor drug currently marketed by a large pharmaceutical company, and low-dose cyclophosphamide. ImmunoVaccine expects the trial to begin enrolling patients following receipt of regulatory clearance from Health Canada.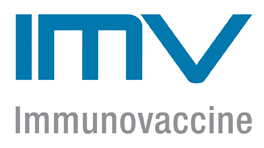 "While immunotherapies, such as checkpoint inhibitors, are rapidly changing the standard of care in many cancers, it has been reported that only about 20 percent of patients are able to respond to these therapies alone, leaving the vast majority of patients with a significant unmet medical need," said Frederic Ors, Chief Executive Officer at ImmunoVaccine.i "Our clinical strategy builds on our earlier research, which indicated that novel combination immunotherapies-particularly those with the ability to increase T-cell tumor infiltration-may work together synergistically to increase the number of patients responding to today's advanced treatments. We remain committed to working with world-class partners to bring these combinations through clinical development. Our goal is to generate more therapeutic options for patients currently underserved in today's treatment landscape."
Researchers conducting the investigator-sponsored study will test the novel immunotherapy combination in patients whose DLBCL expresses survivin, a tumor antigen highly expressed in 60 percent of DLBCL patients. DPX-Survivac stimulates the immune system to produce T cell responses targeting survivin. The non-randomized, open-label study is expected to enroll 25 evaluable participants at five centers in Canada.
This clinical trial is the third ongoing triple-combination study using DPX-Survivac with low-dose cyclophosphamide and other immuno-modulating agents. The Company announced earlier this year that an investigator-sponsored Phase 2 study will evaluate the anti-tumor activity of Merck's pembrolizumab with DPX-Survivac and cyclophosphamide in patients with recurrent, platinum-resistant ovarian cancer. In addition, ImmunoVaccine recently released positive early data from its Phase 1b triple-combination trial with Incyte Corporation, evaluating DPX-Survivac, low-dose cyclophosphamide and Incyte's IDO1 inhibitor epacadostat in patients with recurrent ovarian cancer.
Advanced analysis of one of the patients in ImmunoVaccine's initial Phase 2 study in DLBCL patients provided a strong rationale for this novel triple combination. Early data indicated that there was a correlation between immune response and tumor changes following administration of DPX-Survivac. Specifically:
The patient experienced changes in tumor-infiltrating T cells, which correlated with an immune response produced by DPX-Survivac and detected in the blood.
Tumor cells showed significant PD-L1 expression, which indicates the likely suppression of the anti-tumor activity of their T cells. This effect may be alleviated with anti PD-1 or anti PD-L1 agents.
Based on these findings, and to bring the clinical program in line with ImmunoVaccine strategy of focusing its immuno-oncology pipeline on combinations with checkpoint inhibitors, ImmunoVaccine has elected to conclude operations on its initial Phase 2 DLBCL study, opting to replace it with this triple-combination trial.
About DLBCL
According to the Lymphoma Research Foundation, diffuse large B-cell lymphoma (DLBCL) is the most common type of non-Hodgkin lymphoma (NHL) in the United States and worldwide, accounting for up to one-third of patients with newly diagnosed NHL in the United States. Although it can occur in childhood, the occurrence of DLBCL generally increases with age, and most patients are over the age of 60 at diagnosis. DLBCL is an aggressive NHL that affects B-lymphocytes and can spread to sites outside the lymphatic system, such as the gastrointestinal tract, testes, thyroid, skin, breast, bone, brain, or essentially any organ of the body.
About DPX-Survivac
DPX-Survivac consists of survivin-based peptide antigens formulated in the Company's proprietary DepoVax(TM) delivery platform. DPX-Survivac is thought to work by eliciting a cytotoxic T-cell immune response against cells presenting survivin peptides. Survivin, recognized by the National Cancer Institute (NCI) as a promising tumor-associated, is broadly over-expressed in most cancer types, and plays an essential role in antagonizing cell death, supporting tumor-associated angiogenesis, and promoting resistance to anti-cancer therapies. ImmunoVaccine has identified over 15 cancer indications in which the over-expression of survivin can be targeted by DPX-Survivac. DPX-Survivac received Fast Track designation from the U.S. Food & Drug Administration (FDA) as maintenance therapy in advanced ovarian cancer, as well as orphan drug designation status from the U.S. FDA and the European Medicines Agency (EMA).
About ImmunoVaccine
ImmunoVaccine Inc. is a clinical-stage biopharmaceutical company dedicated to making immunotherapy more effective, more broadly applicable, and more widely available to people facing cancer and infectious diseases. ImmunoVaccine develops T cell activating cancer immunotherapies and infectious disease vaccines based on DepoVax(TM), the Company's patented platform that provides controlled and prolonged exposure of antigens and adjuvant to the immune system. ImmunoVaccine has advanced two T cell activation therapies for cancer through Phase 1 human clinical trials and is currently conducting a Phase 1b study with Incyte Corporation assessing lead cancer therapy, DPX-Survivac, as a combination therapy in ovarian cancer. The Company is also exploring additional applications of DepoVax(TM), including DPX-RSV, an innovative vaccine candidate for respiratory syncytial virus (RSV), which has recently completed a Phase 1 clinical trial. ImmunoVaccine also has ongoing clinical projects to assess the potential of DepoVax(TM) to address malaria and the Zika virus. Connect at www.imvaccine.com.
In the interest of full disclosure, we call the reader's attention to the fact that Equities.com, Inc. is compensated by the companies profiled in the Spotlight Companies section. The purpose of these profiles is to provide awareness of these companies to investors in the micro, small-cap and growth equity community and should not in any way be considered as a recommendation to buy, sell or hold these securities. Equities.com is not a registered broker dealer, investment advisor, financial analyst, investment banker or other investment professional. We are a publisher of original and third party news and information. All profiles are based on information that is available to the public. The information contained herein should not be considered to be complete and is not guaranteed by Equities.com to be free from misstatement or errors. The views expressed are our own and not intended to be the basis for any investment decision. Readers are reminded to do their own due diligence when researching any companies mentioned on this website. Always bear in mind that investing in early-stage companies is risky and you are encouraged to only invest an amount that you can afford to lose completely without any change in your lifestyle. Equities has been compensated with cash, common shares and/or warrants for market awareness services provided.
DISCLOSURE: The views and opinions expressed in this article are those of the authors, and do not represent the views of equities.com. Readers should not consider statements made by the author as formal recommendations and should consult their financial advisor before making any investment decisions. To read our full disclosure, please go to: http://www.equities.com/disclaimer