​Immuno-Oncology Pioneer IMV Forges Ahead with Major Milestones in Reach
Spotlight Companies Follow |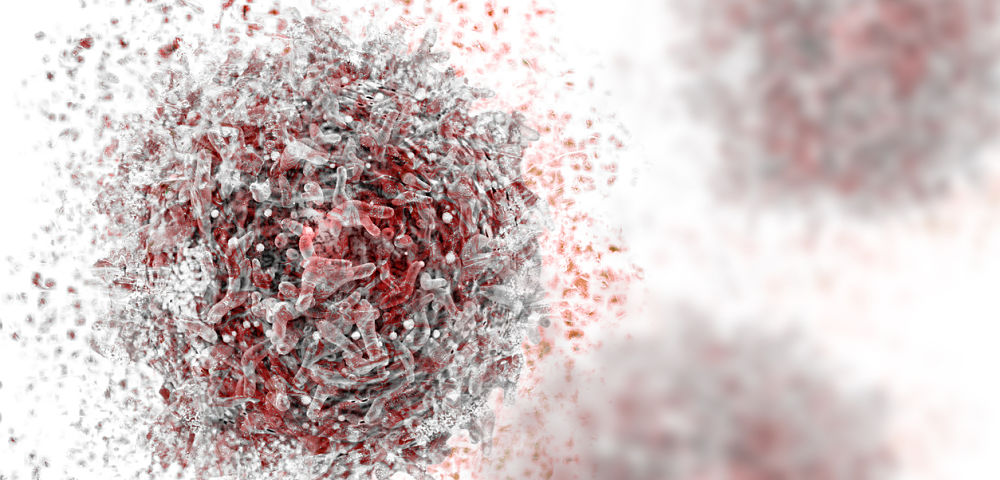 Those that have taken notice of the immuno-oncology space and IMV Inc. (IMV:CA) (IMMVD) are getting to watch a company mature right before their eyes. Immuno-oncology, the science of leveraging the power of the innate immune system to fight tumors, is undeniably the hottest segment of cancer over the last half decade. What IMV is doing is pioneering what could be the next generation in immuno-oncology by not just unleashing the power of the immune system to slow disease progression, but through reprogramming it to elicit tumor regression.
The company, headquartered in Halifax, Nova Scotia with a satellite office in Quebec, has positioned itself for what should be an incredibly busy year for data from its ongoing clinical trials; data that, if in line with expectations, should further catalyze the stock. The small cap has captured the attention of investors, peers and academia alike with its proprietary platform for delivering rapid and durable immune responses.
IMV has four clinical trials running currently, two with Merck (MRK) testing Merck's blockbuster cancer drug Keytruda in combination with IMV's lead candidate, DPX-Survivac, a T cell-activating immunotherapy. DPX-Survivac is completely novel, combing the utility of a unique formulation with a novel target called survivin, a cancer stem cell antigen and biomarker of cancer progression.
Moreover, while most immunotherapies effectiveness comes from in vitro processes, IMV's delivery platform works in vivo, a major step forward in immuno-oncology.
One of the Merck trials is in advanced ovarian cancer patients and the other is looking at the combo for treating diffuse large B-cell lymphoma. Ovarian cancer is also the target in an early study of DPX-Survivac in combination with Incyte's (INCY) epacadostat and low-dose cyclophosphamide. A final study is testing IMV's DPX-E7 with low-dose cyclophosphamide in collaboration with Dana-Farber Cancer Institute in patients with incurable oropharyngeal, cervical and anal cancers related to human papillomavirus, or HPV.
In some cases, data from IMV is going to dovetail with high-profile cancer conferences, namely the annual meetings of the American Association for Cancer Research (AACR) and the American Society of Clinical Oncology (ASCO). Delivering compelling data at these conferences, especially ASCO, can be a home run for a company gaining recognition for their innovation.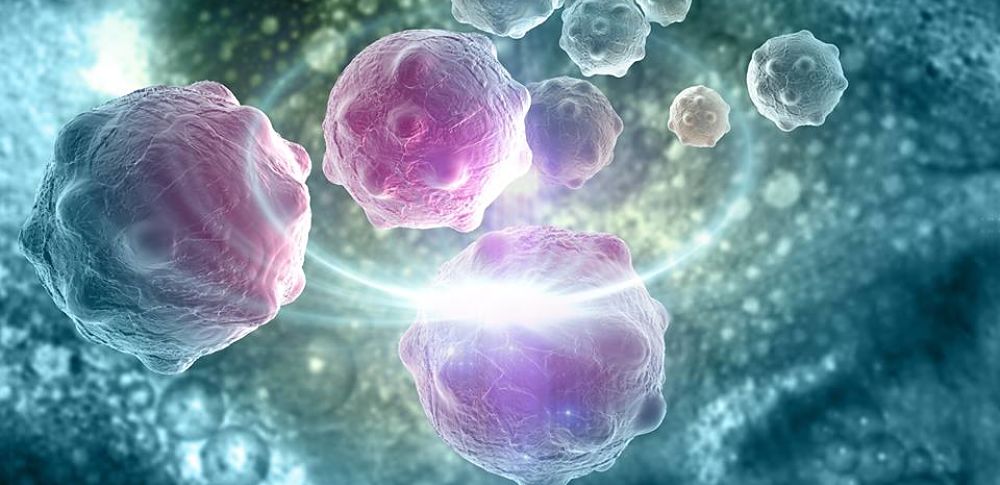 Impressive and Intriguing Lab Data
A few weeks ago, IMV presented a poster at AACR in collaboration with Incyte supporting the enhanced anti-cancer immune response from the combination of IMV's proprietary technology and Incyte's IDO1 inhibitor program.
A second poster was also presented showing lab work that demonstrated the scalability of IMV's delivery method to combine a variety of anti-cancer peptides into a single formulation. The implications here should not go understated because this preclinical work opens doors to potential future collaborations and possibly even all-new drug combinations to attack cancer. The lab work analyzed combining DPX-based therapies with epacadostat and low-dose cyclophosphamide in tumor models, which showed delayed tumor progression. That's not a terribly big surprise considering the clinical data so far, but what is attention grabbing is the company's comment that analysis of the T cells suggests that other immune modulating therapies, such as checkpoint inhibitors, could further enhance tumor control.
Researchers noted in a poster that IMV's delivery platform was effective in inducing a "robust immune response" when containing up to 25 neoantigens in a single formulation, lending further credence to new developmental opportunities in front of the company.
"Our data at AACR continues to demonstrate that our novel mechanism of action may hold the key to bridging the gap between in vivo therapies that can elicit T cell activation, and immune responses that can trigger disease regression. We look forward to continued work on these important programs," commented IMV CEO Frederic Ors in a news release on the posters.
Expanded Collaboration with Incyte
That news was followed a week later with the announcement that Incyte and IMV were expanding their work together by adding a Phase 2 component (co-sponsored by Incyte and IMV) to the ongoing Phase 1b study in advanced recurrent ovarian cancer. In the mid-stage addition, up to 32 patients will be randomized to receive either DPX-Survivac and low-dose cyclophosphamide with or without epacodostat.
This trial design should better define the contribution of each study drug in the combination. It will further look to build upon the impressive topline data from the first dosing cohort that was released in December. The data from the first 10 patients showed a 70% disease control rate, with 30% of the patients experiencing a partial response in tumor regression, an almost unheard of event in this group of patients with the aggressive disease.
It's noteworthy that the efficacy came with a 100mg dose of epacodostat, which is far below the therapeutic dose of 300mg. As the trial has progressed, the dosing levels of epacodostat have increased too.
An update on the trial and the latest data are expected to be released on June 3 when IMV presents at the ASCO meeting in Chicago.
Moving on Up
Following a shareholder meeting at the start of the month where a share consolidation was overwhelmingly voted for, IMV said on May 3 that it went ahead with the reverse split, dolling out one new share for every 3.2 owned. Following the split, which was effected on May 2, there are about 42.93 million shares of IMV issued and outstanding.
The company also dialed back its long name, changing it from Immunovaccine Inc. to just IMV Inc., aligning it with its ticker symbol while also better representing what the company has to offer, which is not limited exclusively to vaccines. That change is went into effect on Thursday, May 10, 2018.
In a conversation with Equities.com on March 26, Ors said that an uplist to the Nasdaq was a potential milestone on the horizon for the company and shareholders. The share consolidation was orchestrated in conjunction with the uplist application to the Nasdaq. Pending all expected approvals, IMV anticipates trading on the Nasdaq exchange be the end of the quarter to go along with its listing on the TSX, Canada's top exchange.
It's only appropriate that a company holding a leadership position in the lucrative immuno-oncology space be listed on the two top North American exchanges. It should improve visibility and liquidity for the company and likely lead to additional funding opportunities to assist in growing the pipeline and advancing into latter-stage studies.
---
In the interest of full disclosure, we call the reader's attention to the fact that Equities.com, Inc. is compensated by the companies profiled in the Spotlight Companies section. The purpose of these profiles is to provide awareness of these companies to investors in the micro, small-cap and growth equity community and should not in any way be considered as a recommendation to buy, sell or hold these securities. Equities.com is not a registered broker dealer, investment advisor, financial analyst, investment banker or other investment professional. We are a publisher of original and third party news and information. All profiles are based on information that is available to the public. The information contained herein should not be considered to be complete and is not guaranteed by Equities.com to be free from misstatement or errors. The views expressed are our own and not intended to be the basis for any investment decision. Readers are reminded to do their own due diligence when researching any companies mentioned on this website. Always bear in mind that investing in early-stage companies is risky and you are encouraged to only invest an amount that you can afford to lose completely without any change in your lifestyle. Equities has been compensated with cash, common shares and/or warrants for market awareness services provided.

DISCLOSURE: The views and opinions expressed in this article are those of the authors, and do not represent the views of equities.com. Readers should not consider statements made by the author as formal recommendations and should consult their financial advisor before making any investment decisions. To read our full disclosure, please go to: http://www.equities.com/disclaimer
Companies