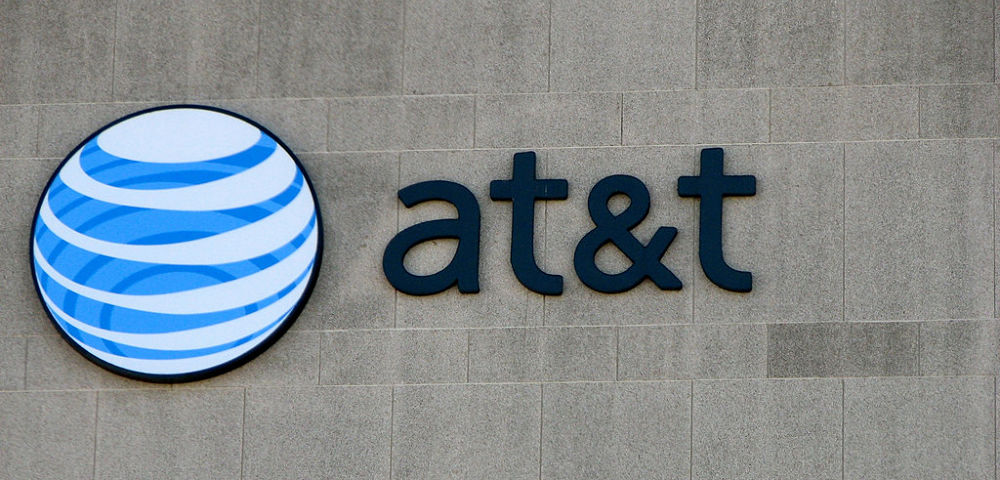 Image via Bill Bradford/Flickr CC
The Department of Justice and AT&T (T) are in court regarding the acquisition of Time Warner (TWX). We have been waiting for this trial for the last several months since the DoJ weighed in. However, I have not heard one good reason why this merger should be blocked. Why does the DoJ not look around? This is the future. This same thing is happening in the larger changing industry. Other companies doing the same thing with more to come.
Sure, we all understand resistance to change. One example is how we must be careful not to destroy things we want or need while creating something new. However, this has happened many times in the past and it has always had a happy ending.
Consider the automobile. It killed the horse and buggy industry. However, would it make sense for us still to be riding around in horse and buggies? Same with wireless, the smartphone, computers, Internet and more. We all had traditional telephones hanging in our kitchens. Today, a growing number of households are going wireless-only. Should we stop that as well? Of course not. Innovation is in our blood. We've been creating new industries forever.
There are countless examples, but innovation is good. It provides new products, new ideas, new jobs, new investments and so much more.
Another curious point. This is not the first merger of its kind in recent years. It is not the second. In fact, it is the fifth. This is yet another merger of a communications company, wireless company, network company and content company getting together. They are getting together so they can all continue to expand and continue grow. It's really as simple as that.
If the US Government sees potential problems, they can address them in the approval. But blocking one and approving all the others simply does not make sense. We are in the middle of the race and now the DoJ wants to block change?
Why Are These Mergers Occurring?

The four other mergers were AT&T and DirecTV, Comcast (CMCSA) and NBC Universal, Verizon (VZ) and AOL, and Verizon with Yahoo. If AT&T and Time Warner were going to be blocked, then the other mergers should have also been blocked. Why weren't they and why is this one? That is the curious question.
Public companies need to keep growing in order to keep their shareholders or owners happy. Without growth, owners leave or sell their stock in search of more growth elsewhere. Growth can come from a variety of methods. It can come from M&A like this or from offering new services.
Over the years, we have seen several different growth curves. Eventually, every growth curve slows, crests and falls. That's why public companies need to reinvent themselves. So, they can continue to grow and to win.
That's Why AT&T, Verizon, Centurylink Acquired Other Baby Bells

It's really as simple as that. We have seen this with companies and sectors and industries. Think of the long-distance business. It grew with AT&T, MCI and Sprint (S), but at the end of the 1990's, the writing was on the wall. Long distance as an industry stopped growing and their growth curve was on the way down. Today, there is no longer a separate long-distance industry.
Next, it happened with the baby bells. Local phone lines continued to grow, until the early 2000's. Then that growth crested and fell. If the baby bells did not change, they would disappear like the long-distance sector did. So, AT&T, Verizon and CenturyLink (CTL) acquired other baby bells and wireless companies.
Today, the same companies who were local phone line leaders, are leading wireless, Internet, pay TV and more. Over the last several years we have seen AT&T, Verizon, Comcast and others transform once again.
AT&T DirecTV NOW, Verizon AOL Yahoo, Comcast Xfinity Mobile

AT&T acquired DirecTV. With that, they integrated the pay TV company with their telephone, wireless and Internet business. They innovated and expanded DirecTV to include DirecTV NOW, which uses their high-speed Internet and wireless business to deliver television signal. They continued to innovate and now we can watch pay TV on our wireless devices like smartphones and tablets over the AT&T Mobility network.
This means we no longer have to sit at home to watch pay TV. This has started other carriers like Verizon heading in the same direction. This is some of the incredible upside of M&A and innovation.
Verizon acquired AOL and Yahoo in the hopes they can create another marketplace similar to Amazon.com with their wireless network. This is an exciting path if it works but is much different from the traditional wireless business we know today.
New Threats from Amazon, Facebook, Google, Apple, Netflix as They Move into Pay TV

Comcast saw the changes in pay TV and acquired NBC Universal several years ago. That has not stopped their growth. They are now in the wireless business, with their Xfinity Mobile service. Charter Spectrum (CHTR) and Altice (ATUS) are heading down the same path later this year.
Evolution and transformation is also introducing many new and big-time players like Amazon (AMZN), Facebook (FB), Google (GOOGL), Apple (AAPL), Netflix (NFLX), etc. These companies want to quickly change the entire pay TV landscape and will pose a significant competitive threat.
All of this is why AT&T needs to acquire Time Warner and continue to grow in order to remain relevant going forward. They need to remain competitive. Competition is what keeps us moving ahead.
With all that new competition, AT&T still needs to prepare for growth. This is an ongoing progression every public companies needs to follow. The best way to do that is to create multiple growth waves like what AT&T, Comcast and Verizon are doing.
Why AT&T Wants to Acquire Time Warner

That's why AT&T wants to acquire Time Warner. They have network. Now they want content. This is the same as what Comcast, Verizon and all companies want.
So, AT&T is not the only company changing the industry. They are not the first down this new path. In fact, this is the fifth acquisition among industry leaders. If that's the case, what's the point in trying to stop this transformation wave now? It makes no sense.
If the US Government wanted to stop this transformation wave, they should have done so with the first acquisition. Stopping it now is like standing in the rapids. It is wrong.
This is the same kind of move Verizon, Comcast and Charter are making. This is the kind of move AT&T needs to make. In fact, it's the same kind of move every player needs to make to continue to grow going forward.
Expect More M&A Going Forward

I expect more of these kinds of moves, not less, going forward. These separate industries are coming together. Telephone, wireless, pay TV, Internet, for business customers and consumers, both locally and nationally. This is the new path.
If the government sees a real problem or threat, they have many ways to address these. One way is to put conditions on the merger approval. Another way is to watch the activity and stop anything they see as bad behavior if there ever is any going forward.
However, at this point, the industry needs to grow. Companies need to grow. They need to mature. The current path will put Verizon, Comcast, Charter and Altice on a growth trajectory. In the current world, it is unfair to cut AT&T out of the game.
Jeff Kagan is an Equities.com columnist. Kagan is a Wireless Analyst, Telecom Analyst, Industry Analyst, speaker and consultant. He follows wireless, wire line, telecom, Internet, cable TV, IPTV, Cloud, Mobile Pay, FinTech and communications technology. Email him at [email protected]. His web site is www.jeffKAGAN.com. Follow him on Twitter @jeffkagan.