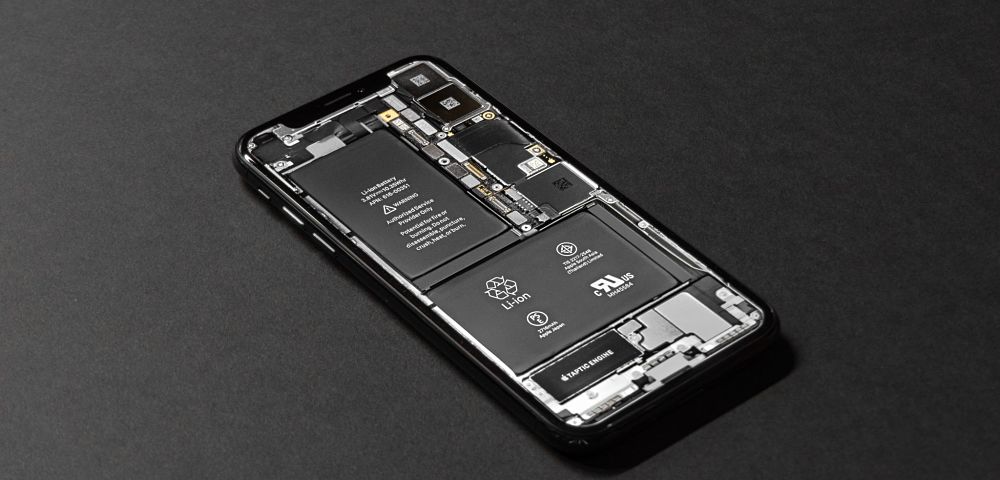 Apple (AAPL) has been a polished addition to many portfolios. Its shares are up 203% over the past five years. As a tech company, Apple is thoroughly depressing. This doesn't appear to be changing soon, writes Jon Markman. What about investing in Nvdia NVDA or Netflix NFLX?
On June 4, at its annual Worldwide Developers Conference in San Jose, Calif., Apple continued its practice of announcing mostly superfluous software updates to its hardware platforms.
The faithful cheered. The stock hit a new high. But don't miss what's really happening here.
For the better part of the last decade, the iPhone maker has been riding a wave of terrific handset sales. People all over the world love iPhones. They are willing to put up with buggy software, terrible battery life and often draconian user experiences.
But iPhone sales are slowing. It's partly thanks to smartphone saturation. There are already 2 billion smartphone owners in the world.
To be honest, Apple is only really interested in the most well-heeled. Its devices are expensive by every standard, by design. That's because the company wants to maintain profit margins, while making the brand aspirational. In this case, that's another word for costly.
I get the business end of things. I have been an Apple shareholder for most of the last decade. I'm not complaining about the stock performance, yet.
However, the path the company has taken with technology is disappointing.
Apple shares are up nearly 14% so far this year. Meanwhile,
techs as represented by the Nasdaq Composite, are up just 10.8%.
This is truly a golden era. Artificial intelligence, cloud computing networks, robotics, sensor development and genetics are converging. Entrepreneurial managers across other companies and even industries are doing amazing things with information technology.
Amazon.com AMZN, Alphabet, Nvidia, Microsoft MSFT and Alibaba BABA are investing in the future of technology. They are using data and machine learning to disrupt entire sectors.
And they are winning.
Meanwhile, Apple is buying back its stock, and developing Memoji. (Because, you need an emoji that looks like you, right?)
Related story: Siri's Sorry State Blinds Apple Customers to Greatness Elsewhere
Last week the company spent most of its WWDC presentation talking about the new dark mode color scheme for its Mac computers … a way to track yoga on Apple Watches … and, yes, an animated avatar that users could design in their own image.
These so-called innovations are par for the course for a company that has scarcely changed the software for its iconic iPhones in a decade. At some point, you would think there must be some evolution to a home screen grid of stagnant icons.
It's depressing. Apple should be a leader. Thanks to its iPhone foresight, it has the wherewithal to take a shot at a really big idea.
Some will say Tim Cook, the chief executive officer, is merely doing his job. He is creating shareholder wealth, and this is certainly true. Within the next several days, Apple shares on aggregate should be worth $1 trillion. It would be the first time any public company has been so richly valued.
Still, investors need to understand that the Apple story is now more about share buybacks and financial engineering, rather than business growth and innovation.
The company Steve Jobs built is fast becoming like General Electric GE when it was under Jack Welch.
That's not a slight. Two decades ago, Welch's GE was the most valuable company in the world. During his tenure, shares advanced a whopping 4,000%. And that performance was not an accident.
At his very first shareholder meeting as leader in 1981, Welch set the new ground rules …
His job was to maximize shareholder value, end of story.
I believe Apple shares will continue to rally as long as Cook is willing to throw cash at investors through share repurchases and dividends. A big bag of cash can mask a lot of slow growth and mediocre products.
Apple announced a $100 billion share repurchase in May.
The problem is, at some point, the investor class is going to conclude that Apple is no longer a tech innovator … that there is no second iPhone act coming. That is a more than fair assessment. After all, current managers are hardly trying.
Even with the share-repurchase program, Apple still has $100 billion in cash on the books. That would make a nice down payment on a purchase of Nvidia, or even Netflix, if Apple decided to go all-in on services. Both companies have market caps near $150 billion.
Instead, the Apple brain trust has concluded that innovation, as a business model, is less attractive than iterative hardware updates and software gimmicks.
I would not sell the stock. It is probably headed higher. As a technology business, however, Apple's promise is being wasted. And that is depressing.

Best wishes,
Jon D. Markman is a veteran money manager, journalist and editor of numerous newsletters.

Subscribe to Jon Markman's Power Elite newsletter here
Subscribe to Jon Markman's Tech Trend Trader here
Subscribe to Jon Markman's Strategic Advantage here

View related short MoneyShow videos about Apple, tech sector:

Lindsey Bell: Apple, AI, semiconductors here

Recorded at MoneyShow Las Vegas: May 15, 2018

Duration: 3:13.

Ken Fisher: Apple is not a tech company. What does best in a late bull market here

Recorded at MoneyShow Las Vegas: May 15, 2018

Duration: 4:48.

About MoneyShow.com: Founded in 1981, MoneyShow is a privately held financial media company headquartered in Sarasota, Florida. As a global network of investing and trading education, MoneyShow presents an extensive agenda of live and online events that attract over 75,000 investors, traders and financial advisors around the world.