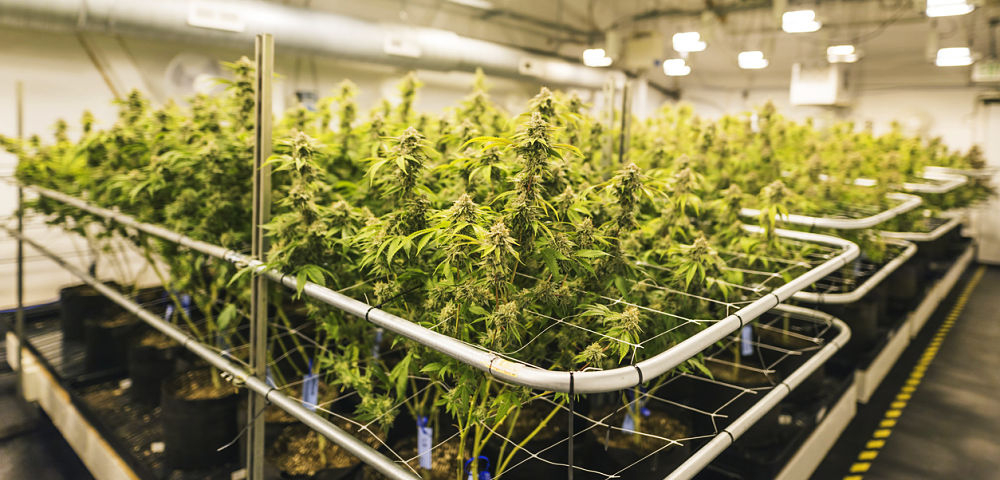 As the cannabis green rush rolls, many everyday investors are looking for a reasonably-priced entry point into this burgeoning market. For the U.S. market, iAnthus Capital Holdings ITHUF and their pending merger with MPX Bioceutical Corp. MPXEF might represent a value buy as the combined companies would have a relatively large footprint in promising markets carrying a an estimated market capitalization over a billion.
First, the two signed the agreement back in October, but even as the deal is being finalized with shareholders (predicted to be done by January), MPXEF is still pounding the pavement. The latter's subsidiary GreenMart NLV was awarded four conditional retail licenses in Nevada within Clark, Reno, Henderson and in Las Vegas proper. This move will allow MPX to push GreenMart's successful "Health for Life" brand in front of bustling Vegas cannabis tourists.
"We are excited to be able to execute on our growth strategy by adding to our market share in Nevada," said Beth Stavola, COO of MPX. "Opening dispensaries is the final step towards becoming a full, vertically integrated cannabis company in the state. These four licenses add incredible scale to an already strong foothold."
These storefronts in Nevada are on a similar trajectory to those in Massachusetts and Maryland. In August, two Health for Life dispensaries opened in Baltimore and White Marsh, while a 40,000 square-foot production facility continued to progress toward a Q1 2019 completion.

Image via Corporate Presentation
Measured Growth Now Ready to Ramp
For its part iAnthus, which is a holding company that operates a variety of brands, has a steady market presence in Massachusetts, Florida, Vermont and New York. The company has signed 16 leases in Florida and has plans to open 30 stores across the state, which should make it a big contributor to revenue for the company. Combined, the US -based assets for MPX and iAnthus are a 10-state strong operation with 14 cultivation/processing facilities and 56 dispensaries.
"iAnthus will be uniquely positioned for success on the U.S. East Coast, while solidifying our cultivation and retail presence with the additions of California, Nevada, Maryland and Arizona," CEO Ford said about the merger. "Since its inception, iAnthus has been strategically focused on building scale, and this crystallizes our positioning as one of the largest multi-state operators in North America."
The growth for iAnthus has been done with a steady measured pace. Back in May, they signed a $50 million investment with Gotham Green Partners, where Gotham bough $10 million shares at $2.57 and issued $40 million in HY Notes with a 13% coupon convertible at $3.60 per share. This was a prudent funding strategy for the company and now the growth ahead seems to be taking shape as a diversified, multi-brand, multi-state big name in the Unites States.
However, for MPX's sake, the company did not sign over its Canadian and International assets in the deal with iAnthus and those will be spun-out into a new entity, MPX International. The latter will be nothing to sneeze at as it has a licensed GMP-compliant Canadian facility (able to produce 1,200 kilograms of cannabis annually) along with already-built consumer bases thanks to the likes of Spartan Wellness, Panaxia and Salus BioPharma. Plus, it will still maintain Canadian right to the Melting Point extract brands. All told, the merger and the spin-out company should be interesting to watch as the holiday lights come down and Q1 2019 ramps up.