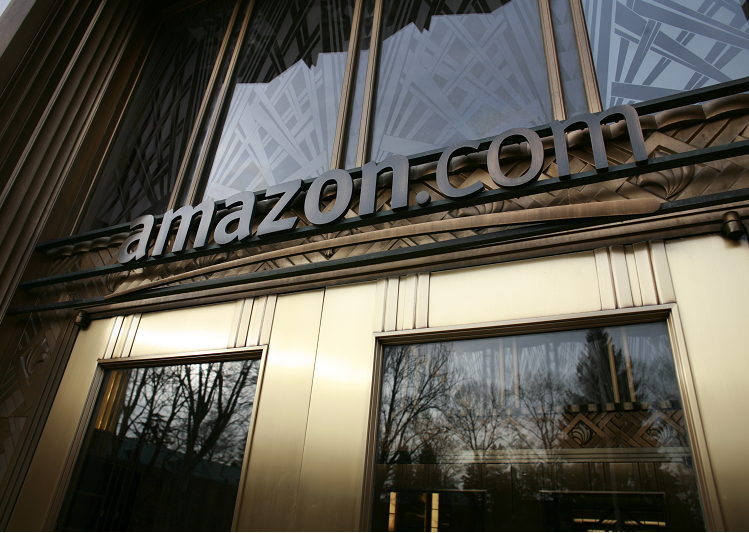 Looking back at the August pullback during the 2015 summertime flash crash where markets declined 12% in 2 sessions and scared the shit out of everyone. The price of Amazon BEFORE the decline was $532, and they proceeded to trade down to $432. After today's pullback Amazon is trading $577 which is an indication how many mangers bought the stock in the Q4. I recall writing about how vulnerable the FANG stocks were and some malarkey about how they were topping. I was so wrong.
Portfolio managers went on to hoard FANG stocks into year end representing these as the best performing sector. If you were a portfolio manger and you were not long these stocks you got fired for being a bad manager. Trading these stocks is for professional traders only for a variety of reasons, and trading around earnings just confirms this as shares had $100 range between yesterday and today. Amazon volatility is the eye of the storm within volatility in general.
These high beta stocks are out of the realm of trading for the average investor at $500 and up for all FANG stocks (except Netflix) and it should include Apple. It should be FAAA which is Facebook, Amazon, Apple and Alphabet.
But I don't make the rules Jim Cramer does. Be careful out there trading any stocks. Markets have another downdraft coming and Amazon is telling us this as the bell weather retailer in a bull market that began in 2009.

DISCLOSURE: The views and opinions expressed in this article are those of the authors, and do not represent the views of equities.com. Readers should not consider statements made by the author as formal recommendations and should consult their financial advisor before making any investment decisions. To read our full disclosure, please go to: http://www.equities.com/disclaimer