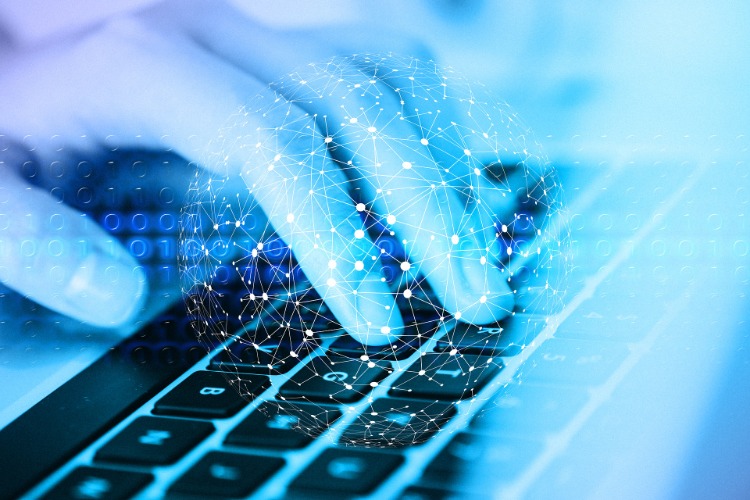 Image: Gerd Altmann, Pixabay
In recent years, cybersecurity has become a generic term that covers numerous areas of risk within a network, with the case being same for threat intelligence. The evolution and adoption of the latest technologies have unlocked a plethora of security concerns, requiring different types and levels of threat detection, analysis and prevention methods. Not only does this affect individual users and professionals, but entire businesses are also connected to and run on the internet today, presenting an opportunity to criminals to exploit this endless network connectivity to disrupt operations or steal crucial information. While the advent of Industry 4.0 has promised tremendous growth in terms of business efficiency and skill development, it carries cybersecurity risks of unimaginable numbers due to the growing number of endpoints in a network.
Nevertheless, security service providers have come up with solutions that, besides helping organizations keep hackers at bay, can also predict the likelihood of future attacks by analyzing the data infrastructure and fidelity of a network. The threat intelligence market, slated to cross $13 billion by 2025, in this context, has emerged as a golden ticket to business reliability, cost-efficiency, data integrity and customer trust, as organizations have realized the increasing possibility of internal and external privacy threats. Several cases of unforeseen breaches worldwide have highlighted the continuously improving skills of cybercriminals, driving companies to proactively collect and analyze information on current and potential cyber attacks.
Enumerating the significance of threat intelligence
As of December 2018, there were more than 4.3 billion internet users across the world. Envision the amount of IoT devices being utilized globally at a single point of time and the quantity of private data being generated by each one of these users. Whether it is the smartphone, personal computer, laptop or a smart speaker, every device has become vulnerable to an attack of some kind or another. Private users are not always concerned with cyberthreats owing to the lack of awareness, making it the priority of network providers and their technology partners to ensure the implementation of active threat countermeasures.
On the other hand, commercial and industrial users are widely conscious about the value of their data and network integrity, compelling them to approach threat intelligence service providers for adopting appropriate processes. Ideally, markers of previous attacks and compromised sources throughout business, local and international levels can be identified, to enable real-time analysis of threats and set up security alerts. The severity of an attack is usually measured by the sum of end-users being affected and, in many cases, by the direct and indirect financial losses triggered by the same.
Near the end of 2018, two of the largest IT firms in the world proved that even the most advanced systems can be susceptible to data breaches. Amazon AMZN confirmed that the private information of an undisclosed number of users was illegally accessed, indicating a major concern with the network. Following that, Alphabet GOOGL disclosed that nearly 52.5 million records from Google Plus had been inadvertently revealed, confirming a significant compromise of the platform's API, according to EC-Council.
When even technology giants like these can experience difficulties in maintaining an uncompromised network, one can surmise the considerable risks that governments and businesses in the telecom, manufacturing, healthcare, financial services and energy sector are exposed to. In all probability, rising demand for securing vital networks from ongoing and potential cyber-attacks across these industries will substantially advance the demand for cyber threat intelligence. Organizations, however, will need to make sure they define the purpose of implementing a threat intelligence system to avoid any redundant allocation of resources.
Threat intelligence and cloud technology – A unique affiliation
Advantage of the cloud: The scope of cybersecurity and threat intelligence goes beyond the limits of a single network, as cloud-based connectivity has enabled innumerable services to reach businesses and customers faster, more efficiently. As highlighted by TechTarget, threat intelligence is aimed at utilizing global cyber attack and threat data to offer insights into attacks as and when they happen, and possibly even before they occur. Cloud-based intelligence provides an added advantage to security professionals since it can easily monitor customer and overall internet activity, enabling organizations to keep track of suspicious behavior and attacks targeting a specific group of customers or businesses.
In addition, sharing of information regarding common attacks like phishing, malwares and unauthorized access can be achieved swiftly, enabling security experts to devise countermeasures for any malicious attempt in advance. Another benefit of cloud-based threat intelligence would be that, for organizations having a vast network which comprises of multiple geographical sites and several partners, deploying a robust security system across the entire operation would be easier and would entail lesser cost then on-premise systems. It will also facilitate more efficient concentration of skilled security professionals to support the overall business goals.
Increasing cloud-based applications: New cloud services are continuously being introduced, from offering storage and sharing of files to hosting mobile applications, enabling industrial automation and monitoring, along with gathering business information. Not surprisingly, this rapidly developing technology has become a key target for cybercriminals, coercing the deployment of threat intelligence on the cloud. Most of the world leading corporations, including Apple AAPL, Microsoft MSFT, Amazon, Google and IBM IBM provide cloud platform and services for various levels of business operations.
Smartphones, one of the fastest growing electronics segments over the past decade, are also an ideal growth avenue for the threat intelligence space. Mobile phone applications are a crucial source of data generation, through different services which require users to input their personal information. Due to the lower cost involved in developing cloud-based apps as well as the reduced launch time on multiple platforms simultaneously, more on-the-cloud offerings are being developed than native apps. Also, cloud technology enables seamless integration of data accumulated from different facilities and points, apart from being easier to scale according to requirements. These features will result in higher utilization of cloud services and help make data safer, as cyber threat intelligence can be more effectively and broadly implemented on a cloud platform.