How Will Canadian Legalization Affect the American Cannabis Industry?
Lucas J. Wentworth Follow |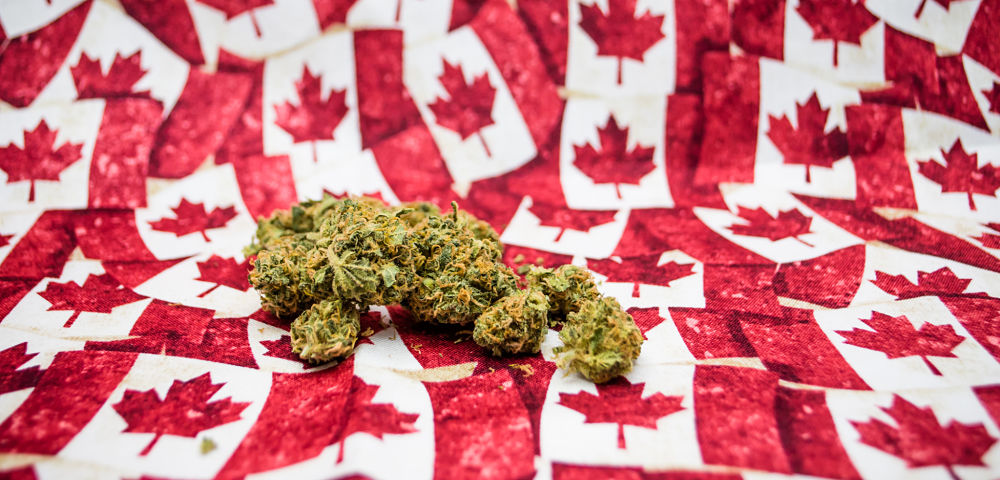 Marijuana legalization in Canada has been an ongoing debate marked by political delays. However, as the Cannabis Bill, or bill C-45, gets pushed through the Senate and the House of Commons, it is all but assured that Canada will legalize recreational marijuana across the country for adults over 18 years old, making it the first G7 country to do so. Medical marijuana has been federally legal in Canada since 2001, and the country has grown to be a top exporter of the drug for medical purposes. Canada would become the second country in the world to legalize the production, sale, and consumption of recreational marijuana, after only Uruguay.
As Canada asserts itself as the world leader in this space, we will see major impacts on Canada's economy. Additionally, legalization by our neighbors to the north will undoubtedly affect many different aspects of the budding American cannabis industry, where medical marijuana is legal in 29 states and Washington D.C., and recreational marijuana is legal in just nine states and D.C.
Here are predictions from five American cannabis industry executives regarding the future considering this major world news:
"Thanks to their progressive approach to federal legalization, the cannabis industry in Canada is evolving and scaling much faster than the U.S. Mass retailers like Shopper's Drug Mart and the LCBO (via its cannabis brand OCS) are embracing cannabis and bringing a level of sophistication to doing business in the industry that the U.S. is years away from. The way cannabis will be merchandised, sold, marketed, and distributed in Canada will be a model for the U.S. They are working out a lot of the kinks and providing pilot programs for the U.S. to learn from, and eventually adapt and adopt."
— Mr. Sasha Kadey, Chief Marketing Officer of Greenlane, the largest distributor of premium smoking accessories and child resistant packaging.
"As Canada moves towards full legalization we will see many investment firms – as we already have – going to invest there. This could move America's legalization much quicker, as many will want the investment dollars to stay here in the states. It is an exciting time in the cannabis industry with Canada on the horizon, as well as the latest comments out of the White House on the potential removal of the federal ban on cannabis."
— Wil Ralston, President of SinglePoint, a publicly-traded cannabis and technology holding company specializing in acquisitions of small to mid-sized companies with an emphasis on mobile technologies and emerging markets.
"Canadian legalization is imminent and will likely serve as a roadmap for other countries like the United States as we hopefully move to do the same. By the time the U.S. federally legalizes cannabis, countries like Canada will serve as a solid example for the types of regulatory compliance and standardization needed. Although we anticipate increased pressure on American markets closest to the Canadian border as competition increases and we focus on keeping revenue within the U.S., the upside for equipment manufacturers in the U.S. will be high demand in Canada's burgeoning marketplace."
— Danny Davis, Founder and CEO of Convectium, a branding, packaging and equipment solutions company for the legal cannabis industry.
"Canada's nationwide cannabis legalization will increase the tourist industry immensely. It'll happen at the expense of American tax payers and at the benefit of Canadian citizens. Furthermore, an even greater number of people will now have access to the medicines they require. As a result, this will only solidify how reckless and ridiculous cannabis prohibition in the U.S. actually is."
— Jeremy Jacobs, Chairman of Enlighten, a full spectrum enterprise solution company bringing cutting edge retail technology to the cannabis industry.
"Canada's legalization will serve as a benchmark not just for the United States, but for cannabis markets around the world. Since they are the first country to experiment with full legalization, they will also be the first country to start making mistakes. It's those mistakes that will impact pivots and evolution in all aspects of our own market -- banking, pharmaceutical research, import and export, regulations, and even legislation down to the local level. In short, Canada will be the world's first case study with a fully legal cannabis market."
— Brett Stevens, CEO of Fohse, an engineering and automation firm with its focus set on keeping cannabis cultivators on the cutting edge of horticultural technology
DISCLOSURE: The views and opinions expressed in this article are those of the authors, and do not necessarily represent the views of equities.com. Readers should not consider statements made by the author as formal recommendations and should consult their financial advisor before making any investment decisions. To read our full disclosure, please go to: http://www.equities.com/disclaimer.
| Symbol | Last Price | Change | % Change |
| --- | --- | --- | --- |
| AAPL | | | |
| AMZN | | | |
| HD | | | |
| JPM | | | |
| IBM | | | |
| BA | | | |
| WMT | | | |
| DIS | | | |
| GOOG | | | |
| XOM | | | |
| BRK.A | | | |
| FB | | | |
| JNJ | | | |
| WFC | | | |
| T | | | |
| NFLX | | | |
| TSLA | | | |
| V | | | |
| UNH | | | |
| PG | | | |