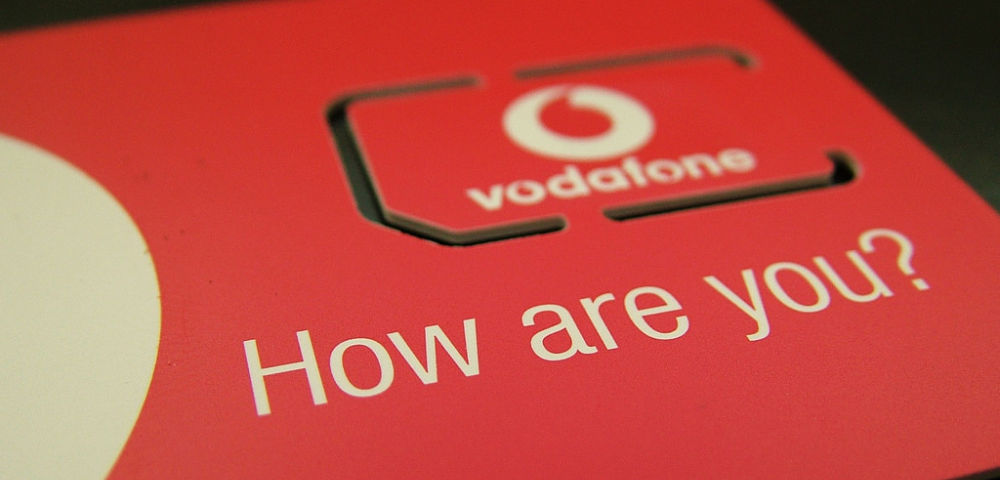 Image via Jonathan Oakley/Flickr CC
As my Top Pick this month, I'm recommending a global company that is close to being the Holy Grail for the telecom industry — Vodafone Group PLC VOD, notes Gavin Graham, contributing editor to Internet Wealth Builder.
Vodafone is the second-largest mobile phone operator in the world, as well as one of the leading providers of broadband TV and phone services in Europe, with over 400 million customers, of which 120 million are based in Europe. Vodafone is one of the three largest mobile phone operators in the U.K., Germany, Italy, Spain, Turkey, Egypt, India and South Africa.
In Europe, it provides Next Generation Network services to 54 million homes after its recent deal to acquire Liberty Media's fixed networks in Germany and the Czech Republic, Hungary and Romania.
Vodafone is down 8% over the last five years before dividends, similar to the U.S. telecom companies, as retiring CEO Vittorio Colao has reshaped the sprawling patchwork of joint ventures and minority stakes that he inherited a decade ago.
Having sold Vodafone's 40% stake in Verizon Mobile in 2014 and distributed the proceeds to shareholders, Colao grasped the remaining nettle by selling Vodafone's Indian operations into a joint venture with rival Idea Telecom last year.
Vodafone is poised to benefit from its clearer structure. As with all companies with a large exposure to slow-growing Europe, Vodafone has been experiencing low growth in its European business, but the Liberty deal and the rapid growth of data, both on mobile and fixed networks, is helping offset this. With the cash drain of India now off its balance sheet, Vodafone should see growth in EBITDA.
Vodafone has a strong position in both the wealthy European markets and the fast-growing emerging Africa, the Middle East and Asia Pacific markets. It has a strong balance sheet and is forecasting 1%-5% growth in EBITDA and dividends for the next few years, which are covered by FCF after spectrum payments.
It represents a lower-risk way to play changes in technology and economic growth while paying an attractive dividend. Vodafone pays US $1.73 in dividends twice yearly, of which the interim payment represents one third of the total and the final payment is two thirds.
This is equivalent to a 6.6% yield and it increased 2% this year. It will be affected by the US$/€ exchange rate and is subject to 15% withholding tax unless held in a retirement account.
Gavin Graham is contributing editor to Internet Wealth Builder.
Subscribe to Internet Wealth Builder here…
About MoneyShow.com: Founded in 1981, MoneyShow is a privately held financial media company headquartered in Sarasota, Florida. As a global network of investing and trading education, MoneyShow presents an extensive agenda of live and online events that attract over 75,000 investors, traders and financial advisors around the world.