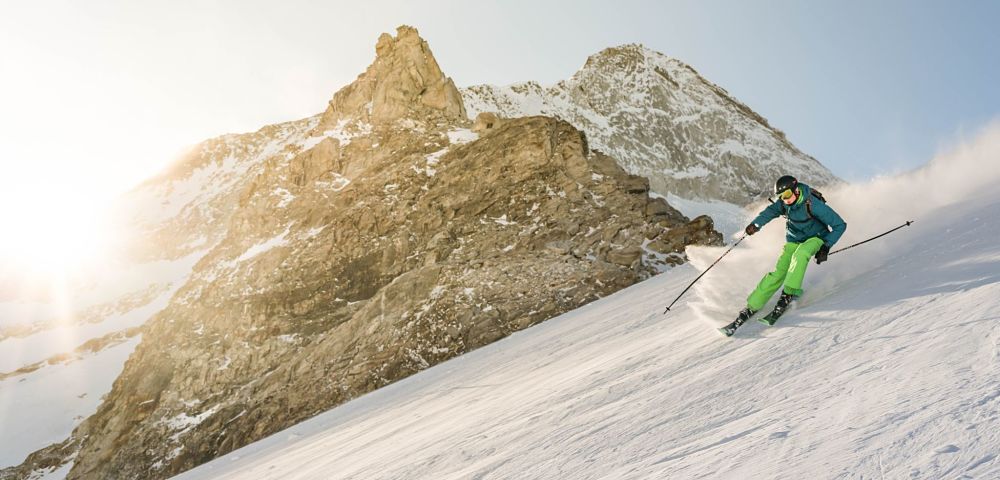 For my latest stock idea, I've chosen to write about skiing, or making profits in the snow, notes Glenn Rogers, contributing editor to Internet Wealth Builder.
Before I start, full disclosure: I own a condo in the Pan Pacific, located at the base of Whistler Mountain, which was purchased by Vail Resorts (MTN) last year, and it is that acquisition that inspired this recommendation.
The company's portfolio includes Vail, Beaver Creek, Breckinridge, and Keystone in Colorado; Park City in Utah; Heavenly, Northstar, and Kirkwood in the Lake Tahoe area; Stowe, Vermont; Perisher in Australia; Alton in Michigan; Wilmot Mountain in Wisconsin; and, as I mentioned, Whistler Blackcomb in Canada.
What makes this play interesting is that they have created a subscription model that is unique to the industry. Vail resorts offers a pass that allows you to use all their facilities at a price that is significantly below the price of other mountain passes. The breakeven is down to four days, which is a tremendous incentive to buy.
This model has done a number of things for the company. First, it has helped them gain share in the Colorado area as well as all other markets where they have competition. Second, they have locked in $500 million in revenue, having sold 740,000 passes last year.
This helps tremendously in years when the snow is poor, which it has been so far this season in Colorado and Tahoe. This essentially transfers the weather risk from the company to the consumer. The company also gets revenue from ski lessons and on mountain equipment sales.
I bought my pass in Vail last winter and used it in Whistler later in the year. I also used my pass to ride the gondola up to the peak of Blackcomb during the summer, which also helped monetize the pass even further.
That underscores the fact that all these resorts are busy during the summer, which has the effect of smoothing the revenue for the company to some degree. People are using the mountains to hike, mountain bike, golf, etc. and that keeps the restaurants and stores humming all year round, other than the shoulder seasons where they relay on corporate retreats and convention business.
Last year, net income increased by 40.6% to $210.6 million. EBITDA was $593.4 million, which was an increase of 31.1%. Season passes were up 17% in units and 23% in sales. Retail and ski revenue increased 24%. The company also has real estate to sell that generated $18.5 million in cash flow last year. These are tech company types of growth numbers.
It should be noted that skiing is an expensive sport so it caters to a high-end clientele, most of whom will benefit from the recent tax changes enacted in the U.S. The business should also profit from the tax changes but the company has not yet commented on the impact it will have on their results in 2018.
Having high-end clients also offers protection from potential economic downturns since people with enough money to go to Vail are usually not as affected by the vicissitudes of economic downturns. All in all, there is a lot to like about Vail Resorts.
Glenn Rogers is contributing editor of Internet Wealth Builder.
Subscribe to Internet Wealth Builder here…
About MoneyShow.com: Founded in 1981, MoneyShow is a privately held financial media company headquartered in Sarasota, Florida. As a global network of investing and trading education, MoneyShow presents an extensive agenda of live and online events that attract over 75,000 investors, traders and financial advisors around the world.