How to Travel Well with Young Kids AND a Budget
IRIS.xyz Follow |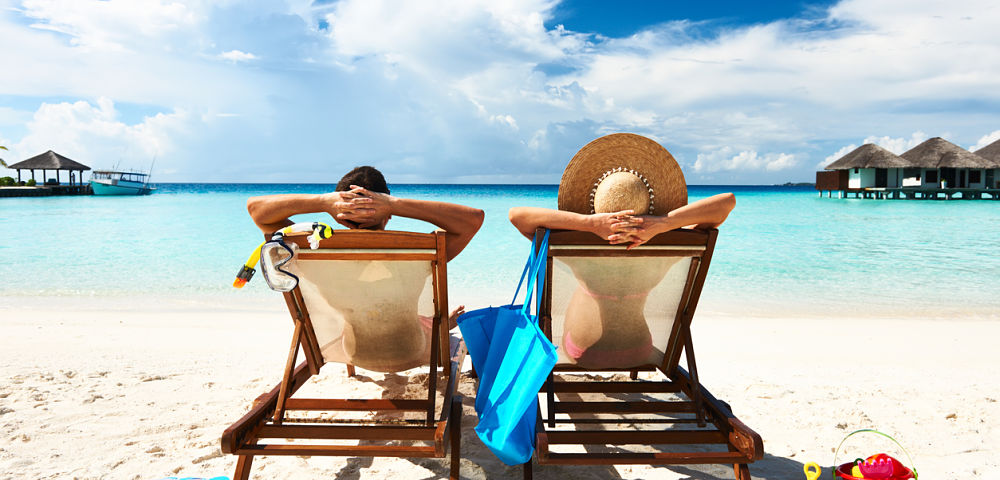 When you have kids, your priorities shift and change. It's no longer all about you and what you want — you have these little humans who depend on you completely for everything they need.
No pressure, right?
Don't get me wrong: being a parent is wonderful and the best thing in the entire world. At the same time, there's no denying raising kids is exhausting and gives you even more reason to need your next vacation.
Which you can have, even when you have young kids and you want to stick to a tighter budget. Here are some of my favorite tips for creating a great trip for your family when you have young kids (and still want to enjoy yourself while traveling).
Beat High Prices and Crowds: Travel on a Budget with Young Kids by Using Shoulder Seasons
One of the easiest things you can do to plan a cheaper, more relaxing trip for you and your family? Travel in shoulder seasons rather than at the peak of the tourist season for the area you want to visit.
Shoulder seasons are the "in-between" times, usually in the spring and fall when they weather is decent but may not be the absolute best the region receives. These seasons are also usually when older kids are in school.
These times can both be cheaper and less stressful to travel within because there are less people trying to get to the same place. Less demand means lower prices for hotels and flights. And less people traveling means fewer crowds to hustle and bustle around with.
Our family is full of huge Disney fans and being located in Southern California means Annual Disneyland Passes are a part of our travel budget. Instead of heading up on the weekends, though, we tend to opt for trips on Tuesdays and Wednesdays when the crowds are lighter and navigating around with a stroller is much easier.
Use Your Credit Card Points and Perks
If you're a responsible credit card user, take advantage of rewards points that you rack up throughout the year. This will allow you to exchange points for travel, rather than cash.
And depending on what kind of card you have, you might also be able to enjoy other benefits or perks. Some cards get you access to special events or discounted tickets. Others could offer you sales and deals off normal prices — which may equate to a cheap spa day for you.
If you're really into travel hacking and strategically using credit cards to accumulate lots of points, you might want to reach out to travel and money bloggers who can actually help plan a trip for you.
Some bloggers, like Holly Johnson of Club Thrifty, will help families plan specific trip itineraries and give suggestions on things like flights or hotels. The service is free, with the idea being you'll sign up for a specific credit card as part of the process.
To continue reading, visit www.iris.xyz

DISCLOSURE: The views and opinions expressed in this article are those of the authors, and do not represent the views of equities.com. Readers should not consider statements made by the author as formal recommendations and should consult their financial advisor before making any investment decisions. To read our full disclosure, please go to: http://www.equities.com/disclaimer