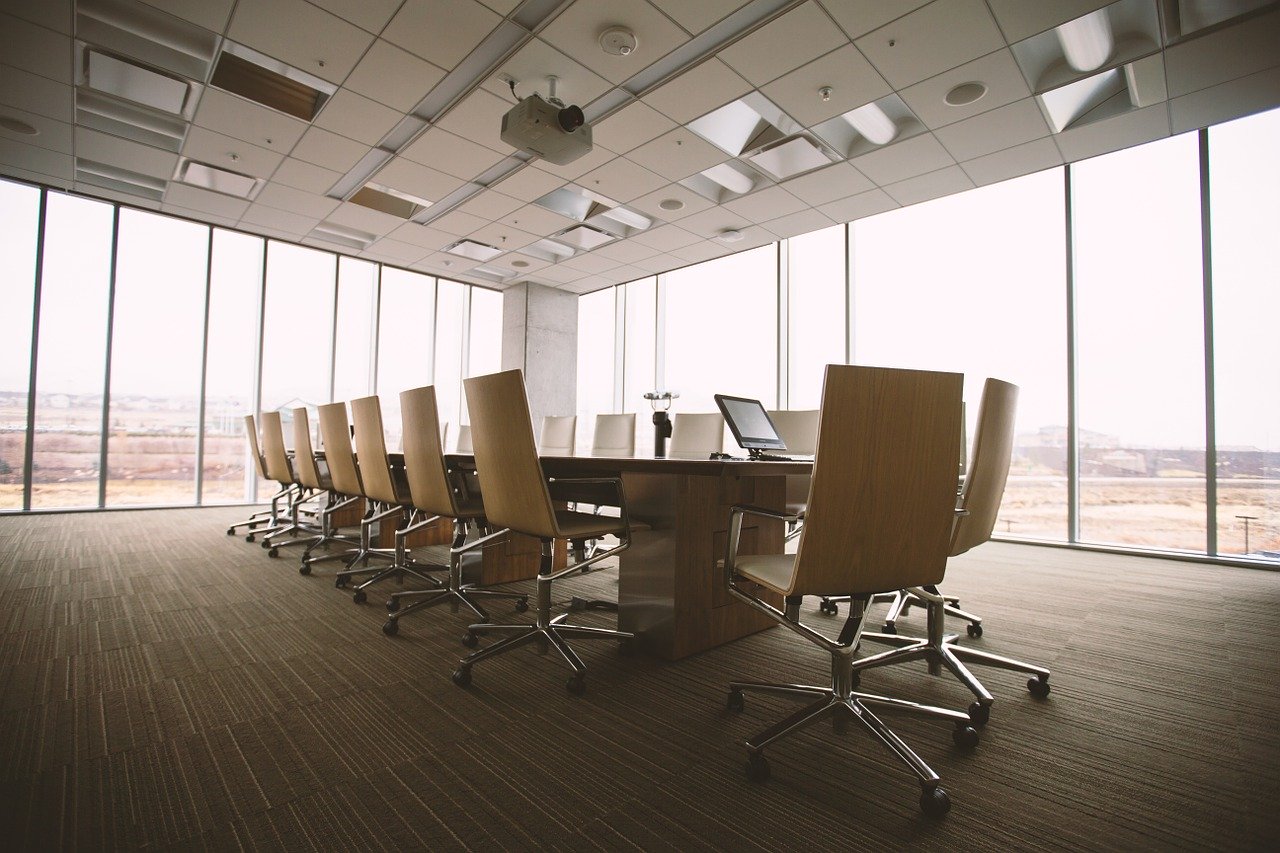 Source: Pixabay, Free-Photos
I've been on both sides of the table when it comes to investing and looking for money. It's this experience that enables me to see glaring mistakes executives might make when the future of their company is hinging on a good presentation to investors.
A lot of my meetings with investors are casual mainly because they are centered around personal relationships. It's easy to cut through the BS and see people as they are when you know them personally, but it can be tough to enter a room full of stern-faced investors whom you have never met. Many a deal has been botched from the moment the money-seeker has entered the room. Obviously, there is a lot of psychology happening at the first meeting between investors and startup founders. Each side is looking for the other to blink first.
I remember being ushered into a Vancouver board room on the 40th floor with an expansive view of the city out the window. My startup team immediately sat facing the window so the investors would have to look at us and be more attentive to the pitch. It's a good idea to tell your team this strategy before going into the room so they don't get lost in the scenery.
The "lead pitcher"
It's important to break the ice in some casual conversation without taking up too much of your pitch time. Never underestimate the need to make everyone comfortable before proceeding.
Once the talk changes to the business, take the lead and introduce yourself and your team. I took a startup's Vice President of Engineering to one such meeting and realized my mistake when I asked him to introduce himself. He spent about 7 minutes telling us about the technical aspects of his job that only an engineer would understand or appreciate.
The lead pitcher's introduction should be about a minute and the remainder of the team needs to be as short. If you can't tell your story in a minute, you are telling them too much. You may have noticed I said, "lead pitcher." Normally the CEO is the lead person in front of investors, but in a couple of cases, as the consultant, I was given control of the presentation in deference to my experience and their lack thereof as new founders.
Who should be at the presentation
This leads me to who should be in the room for the pitch. Assuming I'm the CEO, I would have no more than two other executives at my side. The investors can, and often do, have more people on their side of the table. It should make no difference to the pitcher.
I find that investors only want the facts. They want to hear firsthand from the relevant executive the answers to their questions. Anyone else in the meeting is mere window dressing. Investors might even wonder why your extraneous executive is there in the first place, if they have nothing to contribute.
My wife, who is also my CFO, accompanied me to a recent pitch. I took her for the experience of being in a meeting like this, but, true to character, she had some intuitive comments that demonstrated her knowledge. Still, consider carefully whether or not you want to bring your head of finance, as investors will expect you, as the CEO, to be fully conversant in all aspects of your business.
When deciding who to bring into the presentation, you, as the founder and CEO, should be accompanied by the other founder (if there is one) and maybe someone technical. Investors, while expecting you to know where every cent is spent, will want to hear the facts and specifics only a chief technical officer can offer.
I recall a pitch where I was on the investor side and sitting in front of me was the Chief Operating Officer and three Vice Presidents. The CEO was out of town, and I made a joke about him golfing. The COO did nothing to suggest otherwise! The lead on our side immediately told the startup team to come back when the CEO was back from holiday. The second meeting never happened!
Always bring the founders, principals or major decision-makers to your presentation. Otherwise, you will look like amateurs. On the other hand, do not bring anyone whose expertise you can adequately cover.
Other tips for a great presentation
One very basic thing to consider is not to talk too much. Too many presenters shower the investors with so much information in the hopes of not missing something that they fail to answer the questions the investors want to ask. If, as an investor, I can't have my questions answered, I don't truly know if the company has a product I want to support.
I've heard pitches that lacked oomph mainly because the pitcher had done the presentation numerous times without taking observations and advice into account. The last thing you need is a bored investor.
When I am listening to a pitch, sometimes the presenter has made it sound too good to be true (I've done it myself). In this situation, the investor is looking for holes in your presentation. The details that will give him the clues on whether to invest. The presenter needs to keep his cool and answer all the questions with poise. If you can't answer the tough questions without getting upset, you will come across as a loose cannon-type CEO, which won't win you any friends with investors.
I was recently in a meeting doing my one-man pitch to three investors. Their questions seemed condescending and, in retrospect, I was underwhelming also. I was not fully prepared for the impromptu presentation. I almost walked out of the meeting, but then thought of it as a practice presentation and continued. I learned a lot from the meeting and made my next presentation much better.
As a presenter, you are going to run up against some tough investors asking "all the wrong questions," but you came to the table, so master it. After all, you must look and act like a great investment, and each opportunity to present your pitch should be used to improve, improve, improve.
Gary Bizzo is CEO of Syphon Nanotech Inc., Bizzo Management Group Inc., and Bizzo Integrated Marketing Corp. in Vancouver. London-based Richtopia placed Bizzo on the Top 100 Global Influencers in the World for 2018. He is an Adjunct Professor of Integrated Marketing & Communications as well as Consumer Behavior at the New York Institute of Technology, MBA School of Management (Vancouver Campus). Gary can be reached at [email protected].
_____
Equities Contributor: Gary Bizzo
Source: Equities News