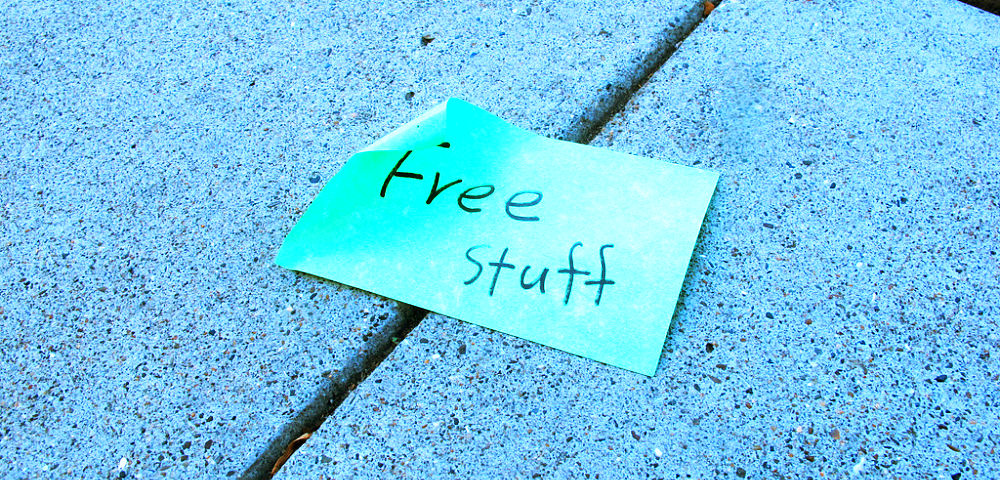 Online giveaways are an extremely effective way to promote your product and gain brand awareness. They can be launched at a relatively low-cost and take minimal effort to manage if they are planned carefully. Here are some proven methods that will help you get started.
Know the End-Game
First and foremost – ask yourself exactly what it is that you would like to accomplish. Do you want more people to sign up for your newsletter? Are you trying to grow your audience? Are you trying to highlight a specific product or service?
Knowing the end-game will help you decide how to structure your online giveaway. The actions of your audience will be dictated by the overall goal you have set for the campaign. If you want people to sign up for your monthly newsletter, the call to action would be something along the lines of: "Subscribe to our newsletter for a chance at a FREE poster signed by the author." Similarly, if you want to grow your audience, you can structure the online giveaway around a referral system.
Utilize Third-Party Platforms
Using an online platform like Rafflecopter allows you to launch your giveaway in less than five minutes. You can match the overall look and feel of your campaign with your brand without having to spend time on coding, formatting, and graphics. Rafflecopter easily integrates with social media, allowing you to run an online giveaway that is user-friendly and accessible on multiple devices. You can even integrate it with email automation software to generate leads for future campaigns.
Focus on Engagement
Instead of just making your prospects enter their information, try using "comment to win" or "share to win" on social media. This is a fantastic way to get insight into your audience and receive genuine feedback. It is particularly helpful if you are in the retail space and want to know what trends your customers are responding to or which products are the most popular. They key here is participation – even though the giveaway is free, the prospect still needs to take an action to get their name in the hat.
Add Swag to Highlight the Theme
Pair the item you would like to give away with a bonus item that enhances your overall theme. If you are launching a book giveaway, resist the urge to include a bookmark or book light. Yes, they are useful – but they are certainly not creative. Instead, try pairing a romance novel with seductive lotion or perfume, or a motivational book with a daily organizer. These personal touches will help you stand out from other online giveaways and will resonate with your audience.
Word-of-mouth is a powerful driving force you won't want to ignore. Chances are that the winners of a dull or generic prize are not going to go running to their followers to share the news. Give them something they will want to rave to their friends about – even if the giveaway item isn't appealing to everyone, the bonus item can generate just as much exposure for your brand.
Almost everyone loves the opportunity to get free stuff, but in this day and age, enticing an audience has become exceedingly difficult. The digital world is flooded with alleged freebies – many of which turn out to be scams or long-term subscriptions.
In order to launch an effective online giveaway, you'll need to convince your clients or customers of the campaign's value proposition. What are they getting for their time and participation? If you can prove that the reward is greater than the risk, you will be on your way to generating a massive amount of traffic and boosting your revenue.