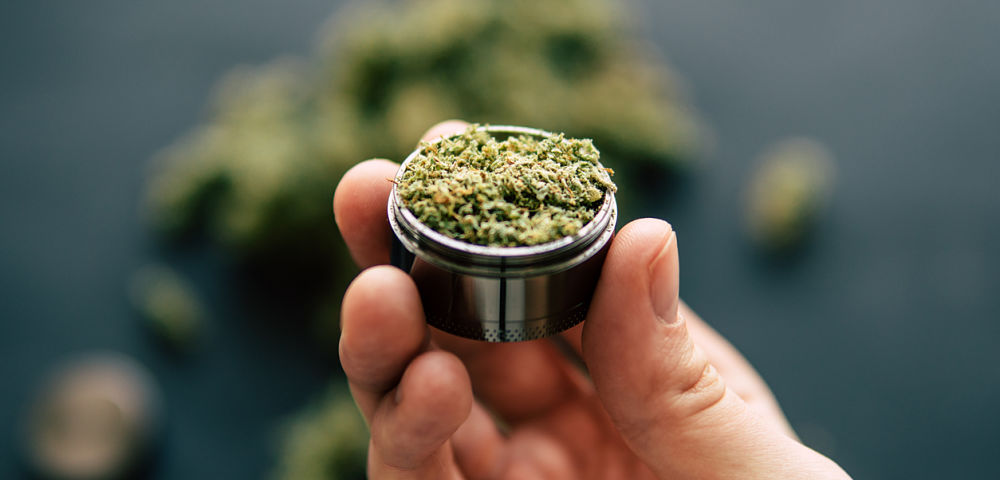 For those even partially acquainted with the cannabis industry, it's clear that the space has investing opportunities galore. From publicly traded companies that touch the plant, to private equity funds specializing in cannabis stocks, to start-ups, there's no shortage of ways for investors to jump headfirst into the industry.
Before making any kind of investment in the cannabis space, however, you'll want to make sure that you're aware of the complicating factors that stem from a sector revolving around a federally illegal substance. Making a financial stake in the space requires diligence, patience, and a dedication to thoroughly understanding the industry as a whole.
For anyone looking to invest in cannabis, here are some tips from experts on the subject:
"Investors considering the emerging cannabis industry have a variety of choices to choose from. They can buy stocks in cannabis focused public companies that own state issued cannabis licenses to cultivate, produce infused cannabis products and dispensaries. They can invest in companies that develop unique brands and products that are distributed through licensed companies. Or they can invest in companies that provide all the equipment, nutrients, and ancillary services to support the industry. For every dollar spent on cannabis flower, two dollars are spent on cannabis support services. In the private sector, an investor can network to local opportunity. However, investors now also have the opportunity to invest in private equity funds that analyze and support the exploding marijuana industry."
— Robert Fireman, CEO of MariMed Inc., a national consulting and management firm that provides total solutions for the design, development, operation, funding and optimization of legal medical cannabis cultivation centers and dispensaries
"At Electrum Partners, we believe that cannabis is a wide sector with opportunities for most investor types, from the most aggressive to the fairly conservative. That said, it is most important to understand your capabilities and goals as an investor in the space. For investors looking to gain exposure to the industry as a whole, there are a number of funds and companies who are accumulating a wide portfolio of cannabis related ventures as we do at Electrum. Investing in one of these groups, who have a real history and a substantial presence in the industry, can be a great way to avoid the perils of picking a single horse, and then having it go sideways, as is very common and possible in any early stage startup direct investment.
That said, for the experienced early stage investor, we like and strongly focus on fully licensed integrated operators who are developing brands that will reach well beyond their initial market. Most importantly, we believe in betting on teams and leaders who have shown proven success in previous ventures, especially ones who have navigated an early stage startup all the way through a public markets-related liquidity event. As one of the smartest investors I know often says, "bet the jockey as much, if not more than, the horse."
— Adam Jason Cohen, Senior Vice President of Strategy and Business Development at Electrum Partners, an advisory services firm specializing in medical and recreational cannabis and ancillary businesses
"It is important for investors to understand the nature of the cannabis business and the market in which it operates. For plant-touching companies, they generally operate pursuant to a license issued by a specific state. Laws and regulations governing licensed cannabis companies vary by state and play a major role in evaluating the investment."
— Matthew Ginder, Senior Counsel in the Cannabis Law practice group at Greenspoon Marder LLP, a national full-service business law firm with over 200 attorneys across 26 offices throughout the United States
"Family offices and investors are attracted to non-plant-touching deals, such as global hemp, ancillary products and services, and real estate, given this presidential administration's stance on cannabis. Do your due diligence, conduct background checks, and visit the business you're interested in investing in."
— Wendy Robbins, Partner at High Finance Fund, a $20 million global equity fund investing in the industrial hemp industry
"Invest in businesses that don't touch the Plant. Why? Cannabis is still considered a Schedule 1 drug, like heroin, and is illegal under [U.S.] federal law. That prevents banks and other larger financial institutions from providing investment capital. On the upside, companies growing and distributing the plant itself will provide potentially the highest returns, but also have the highest risk! So low-drama investors would do well to aim not at cannabis businesses, but ancillary businesses (picks and shovels), which provide services to the cannabis industry and its consumers without engaging with the plant itself. On Season #3, we had an ancillary business with a seed to sale platform receive $1.5 Million."
— Karen Paull,Co-Host of The Marijuana Show, which brings together cannabis entrepreneur contestants to assist in funding and education
"As a cannabis investor myself, I look for cannabis companies that are vertically integrated and have a footprint in multiple jurisdictions. Take a look at the brand in which they represent. Invest the time and involve yourself in the complete spectrum of due diligence. This will shed light on your potential investment."
— Mikel Alvarez, Director of Retail Operations for Terra Tech (OTCMKTS: TRTC), the largest publicly traded cannabis company in the U.S.