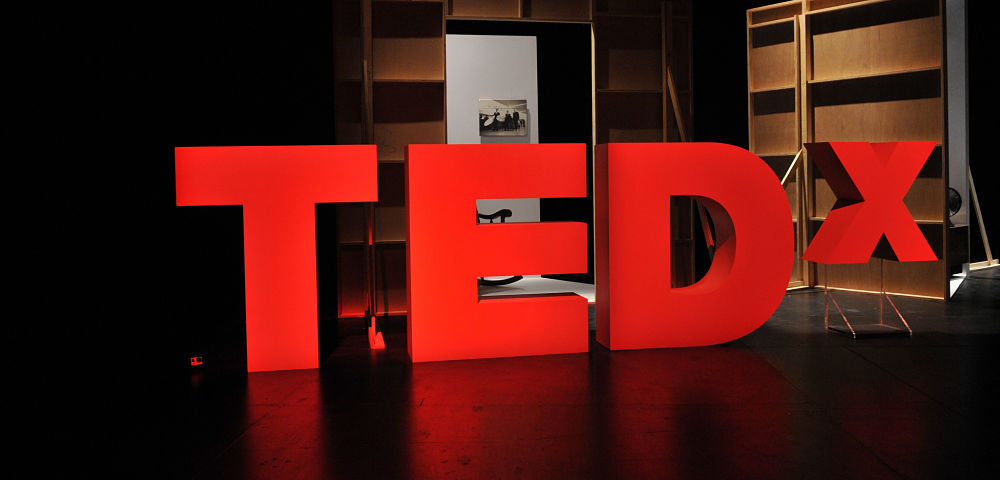 Image via Marie Bobin/Flickr CC
What does it take to get on any red carpet?
If you're in the entertainment business, it usually means you are nominated for an award such as an Oscar or Emmy. There are TV shows devoted to watching people arrive on the red carpet and getting asked "What are you wearing?"
Getting on the TEDxWilmington red carpet, which is in the shape of a circle, has all the glamour and thrill of being on a red carpet at an awards ceremony. If you're a professional speaker, the TEDx red carpet is a signal you have indeed arrived.
There are many people who apply to be a TEDx speaker. To be accepted into this inner circle is a huge honor. There are many steps to prepare yourself and your talk so that you have "an idea worth spreading" that tugs at people's heart strings.
One of the unexpected experiences of giving my TEDx talk in Wilmington, Delaware was being welcomed into the TEDx family that is global. There is a tribe of people who are so passionate about making this experience professional and warm at the same time. Meeting so many other talented and interesting speakers who were also on the TEDxWilmington stage with me bonded us together.
From cheering each other on during the day of rehearsal to a private dinner hosted by Ajit Matthew George, the TEDxWilmington lead organizer, made us instantly connect on an emotional and personal way. We each learned from each other on the actual day and felt the palpable energy in the theatre and backstage.
The actual experience of giving a TEDx talk is thrilling as you are totally in the moment and fully alive. All the preparation and preparation pay off in a way that an athlete feels after they complete a race.
New friendships and being part of the alumni of over 400 TEDxWilmington speakers is a club I am honored to be now be a member. I look forward to sharing my TEDx talk "How To Be The Lifeguard Of Your Own Life" for years to come.
John Livesay, aka, The Pitch Whisperer, is a keynote speaker to brands and shares lessons learned from his award winning sales career at Conde Nast. His keynote talk '"Getting To Yes" shows companies' sales teams how to become irresistible so they are magnetic to their ideal clients. After John speaks, the sales team becomes revenue rockstars who form an emotional connection and a compelling brand story with clients. John is also the Co-Founder CMO of QuantmRE which helps homeowners get cash from the equity in their homes without taking on more debt.
Get your FREE copy of John's book "Getting To YES" and learn how to climb the ladder from invisible to irresistible! Download the Free Book here- http://bit.ly/2BbJ5kH