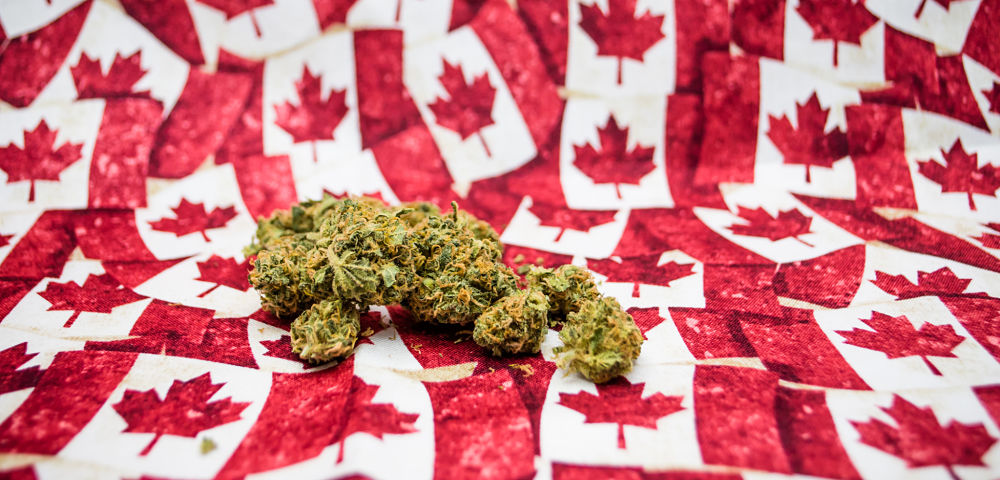 As of October 17, 2018, recreational marijuana use will be legal in Canada. The question now is whether the analyst community members have got their revenue models priced correctly for upcoming demand growth, writes Ziad Jasani from Toronto Friday.
Simply put, is the cannabis space currently overvalued or at the beginning of a major rally?
At the Independent Investor Institute in Toronto, we combine behavioral analytics with fundamentals, economics, geopolitics and plain, simple, common sense to help our trading members make better decisions day-in and day-out.
Invest vs. Swing Trade
To that end, let's explore whether now is a better time to be investing in the Canadian cannabis space or swing-trading it?
Trail blazers, also known as the retail trading public, got "high" on cannabis stocks into the end of 2017 and beginning of 2018, until they got burned through the late January, early-February 2018 market correction.
The global synchronized growth theme carried Equities to highs in December 2017 and January 2018, not to mention the supportive fervor driven by Trump's tax plan.
However, clear signs of inflation perking up early January 2018 made a red flag for risk assets, especially in a world that is transitioning from a decade of quantitative easing and low rate policies to quantitative tightening and rising rates.
The Independent Investor Institute Community made our entry into cannabis stocks in August 2017 and we have been swing trading in the space since early January 2018, enjoying handsome rewards.
As of June 20, 2018, the cannabis space is down -45% from January 9, 2018 intra-day highs, but up +40% from April 10, 2018 intra-day lows, as represented by the Horizons Marijuana Life Sciences Index ETF (HMMJ:CA).
Ostensibly, January 9, 2018 highs were "irrationally exuberant," leading to a -61.8% retracement of the overall rally starting September 2017.
A testament to the true valuation of the space presents at the turning point on April 10, 2018 (~ $15), which led to a +40.3% gain into June 20, 2018 putting the space in a wide but comfortable sideways range ($20 – $15).
The longer price remains above $17.03 (50% retracement of the move) the better the chances of a re-test of January 9, 2018 all-time highs.
Using the 2-Standard Deviation Regression Channel at the bottom of the chart, we can tell that "fair behavioral value" sits at $20.80 (median of the channel).
We see the current sideways range holding in the short-to-mid-term (weeks-to-months), however, a foray up towards $21.30 is not off the table.
The market is telling us the Canadian cannabis space is fairly valued at the moment, putting the onus on us to trade the swings within the current sideways range ($20 – $15), while we patiently wait for signals of demand growth outpacing current analysts' projections.
Marijuana distillates, edibles, topical-treatments and their tremendous medicinal benefits have not yet been communicated to the public at large.
With legalization in place, great marketers will transition a "street-drug" into "a natural-healing-agent" and/or a "nutraceutical," opening up demand from folks that want pain-relief, stress-reduction, peaceful sleep and much much more without having to get high.
At the Independent Investor Institute our trading community believes the next investable moment for the Canadian cannabis space comes when mass-marketing of the benefits of cannabis is presented to consumers.
Look for a sustainable break-out above the sideways range Canadian cannabis stocks are currently in, for your investable moment.
To learn more about investing and trading within the cannabis space for the back-half of 2018, join us for a complimentary 3-hour Online Workshop on July 14, 2018 (12 pm – 3 pm EDT). Click here to reserve your seat.
Ziad Jasasni is the editor and founder of Independent Investor Institute, Toronto.
About MoneyShow.com: Founded in 1981, MoneyShow is a privately held financial media company headquartered in Sarasota, Florida. As a global network of investing and trading education, MoneyShow presents an extensive agenda of live and online events that attract over 75,000 investors, traders and financial advisors around the world.