How to Create Your Own Hedge Fund and Grow Your Wealth
Modest Money Follow |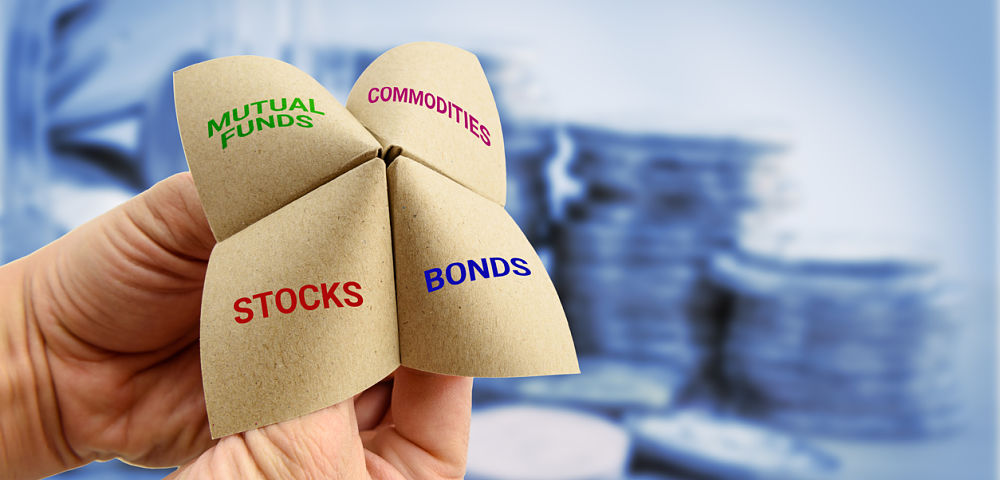 Billionaire investors have access to types of investments that the general public does not. While in most cases this is not an issue, it is when the topic turns to hedge funds. This type of investment became popular during the dot com bubble and has grown in popularity ever since.
Many investors hear that these types of investments can earn more than 30% in a given year, with the average annual return closer to 10%. This is better than what many experts say you can expect to earn by investing in the S&P 500 Index.
So if the door to invest in a hedge fund is closed for you, what are your options? Many assume it is to simply invest in mutual funds, exchange traded funds, and individual stocks. But you can create your own hedge fund using these investments. In this post, I'll show you how to precisely do this.
But first, we need to make sure we are on the same page when it comes to understanding what a hedge fund is.
What Is A Hedge Fund?
A hedge fund is a type of investment where investors pool their money into an investment that is managed by a professional. And while this sounds like your typical mutual fund, it isn't. The goal of a hedge fund is to maximize investor return while eliminating risk. A mutual fund seeks to maximize shareholder return while limiting risk.
How can you eliminate risk? A hedge fund does this through a variety of investments and actions. The result is a fund that typically earns investors a healthy return for their investment dollars.
If you want to gain access to investing in hedge funds, you need to meet certain criteria. For example, you need to be an accredited investor. This means you need to have a net worth of $1 million or more, which doesn't include your primary residence or you need to have an income in excess of $200,000 for the previous two years.
Don't quality to invest in a hedge fund? Here are the steps to create your own hedge fund.
3 Tips To Building Your Own Hedge Fund
#1. Take Short Positions In Stocks
The whole idea of hedging is to take advantage when the opposite happens. When it comes to investing, this means taking advantage when the market drops. You can do this by taking short positions in the stock market.
For years, shorting a stock took a lot of time and money. And even then, there was a lot of risk associated with shorting stocks. But thanks to exchange traded funds, you can easily short the market, by simply investing in an ETF or two.
Even better, by shorting the market by using an ETF, you limit the potential losses you could sustain if the market doesn't fall. This is because instead of shorting just a single stock or two, you are spreading your risk out across the entire market.
#2. Invest In Commodities
Many hedge funds invest in various derivatives of commodities, such as oil, wheat, soy beans, etc. Unfortunately for most investors, these investments are complicated to understand or require a decent amount of money to invest in.
But you can gain access to this asset class by investing in certain exchange traded funds. There are a handful of ETFs out there that invest in commodity futures and package them in to an ETF for investors.
Of course, before you take a position in these asset classes, make sure you take some time to fully understand how they work and the risks involved.
#3. Invest In Currencies
Just like with commodities, many hedge funds invest in currencies around the world. There are all sorts of factors that impact whether a currency will increase or decrease in value compared to another currency.
And as with commodities, understanding this can be difficult for the average investor. Luckily ETFs again come to the aid of the average investor to give you an entry point into trading currencies.
By investing in currencies using an ETF, you lower your risk and gain access to them without having to open a forex account.
But there is a downside here. Exchange traded funds that invest in currencies tend to have high management fees, which eats away at your gains over time.
Building Your Hedge Fund Portfolio
Now that you know some other asset classes to invest in, it is time to create our hedge fund. The first step is to invest a good portion of your money into large cap stocks. This might sound counter-intuitive, but there is simply too much risk by investing only in the asset classes I mentioned above.
You need to have money in a safer investment to protect yourself for the long-term. Because of this, here is what a solid hedge fund could look like:
Large cap stocks – 50%
Short positions – 25%
Commodities – 15%
Currencies – 10%
By investing in a diversified portfolio, you limit some downside risk and you can still take advantage of and declines in the market as well as any surges in commodities or currencies.
Final Thoughts
At the end of the day, don't think that you cannot invest in a hedge fund simply because you are not wealthy enough. You can create your own hedge fund and earn higher than average returns. But investing this way is not for the beginner, nor is it for the faint of heart.
Even though you can build a hedge fund, you don't have access to the trading tools the rich does that can quickly move them in and out of various investments to limit losses or take advantage of gains.
So take your time and be proactive in your hedge fund and enjoy the process.
DISCLOSURE: The views and opinions expressed in this article are those of the authors, and do not represent the views of equities.com. Readers should not consider statements made by the author as formal recommendations and should consult their financial advisor before making any investment decisions. To read our full disclosure, please go to: http://www.equities.com/disclaimer