How to Best Allocate Your Assets Based On Your Age
Luis Aureliano Follow |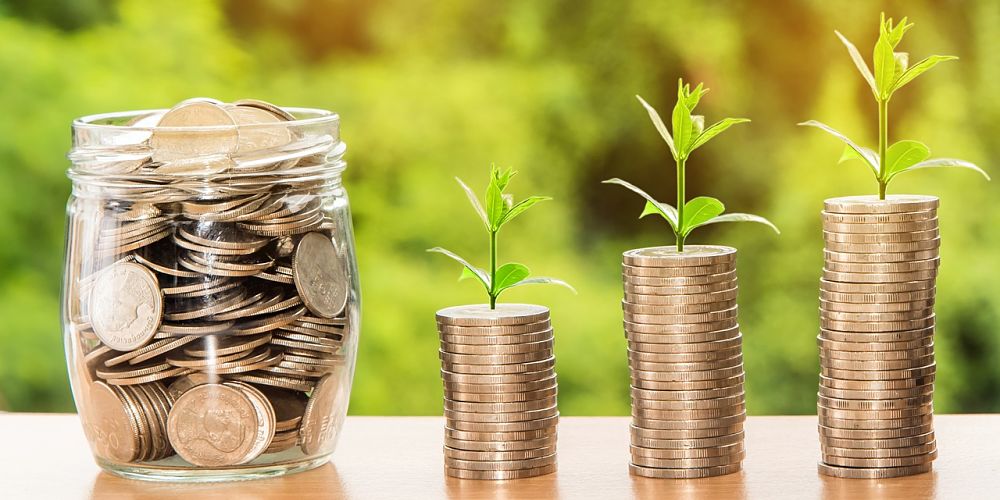 While there is no such thing as a "perfect" global asset allocation strategy that is suitable for everyone (because it varies significantly based on individual criteria), there is a specific asset allocation framework that will help you make the most of your money throughout your life.
The best way to allocate the funds you have to the right assets, which will provide the best return on investment (ROI) with a given level of risk – is to divide asset allocation according to your own age.
You've probably heard of the timeless adage, "Don't put all your eggs in one basket" - this is wise advice when it comes to allocating your funds. Spreading out your money among various asset classes is what's called diversification, which is used in conjunction with asset allocation to reduce risk. Using diversification to develop a sound asset allocation strategy will protect your investment portfolio against major market downturns, and help you meet your financial goals.
There are many different financial products on the market and many different asset classes that differ both in their potential return and their degree of risk – not to mention their costs. It's essential that you select the ones that are most suitable to your situation and your financial goals. Before you pick what investment vehicle to put your funds into, you first need to think about your current situation and what you want to achieve financially.
Consider your level of debt, how long do you plan on investing your money, your level of experience with financial markets, and most importantly - how risk-adverse you are.
The Right Asset Allocation Should Depend on Your Age

Once you've evaluated your situation and determined your profile, you can analyse different type of investments by assessing the associated risk and the potential returns. Usually, the life of an investor can be divided into 3 periods.
Between 25 and 35: you're creating your wealth and becoming financially independent.
At this age, the most important things to remember are 1) live within your means 2) have the smallest amount of debt possible, and 3) start saving.
Establishing a budget will help you control your expenses and figure out where you are spending your money. Then it's easier to cut costs (if necessary) to start saving.
Once you have some money to invest, most of your portfolio can be invested in risky assets such as stocks. Why riskier assets? Because you have up to 50 years to reach your investing goals, it's easier to face market downturns and higher volatility because you will have more time to accumulate wealth.
Between 35 and 55: You're Accumulating Wealth and Focused on Growing It

By now you should have a well-established career and the larger income that comes with it, so you can allocate a larger amount of money to your investment portfolio to make it grow.
You should now start thinking seriously about your retirement. Start balancing your investments between riskier and more stable ones. For example, you could have a portfolio mostly invested in stocks, but with some investments in bonds and in cash (savings accounts, and CDs for instance).
Over 55: you're focusing on conserving your wealth and avoiding unnecessary risks.
As you're closer to your retirement, now is the time to become more conservative, because you want to preserve what you've spent so much time and energy building.

To avoid exposure to unnecessary risks, you should investment more of your portfolio in more stable investments, such as fixed income products like bonds, which will help you protect your capital.
Rule of thumb: in their Ultimate Guide To Retirement, CNN Money advised that the best way to estimate your optimal portfolio % allocation to stocks is to subtract your age from 110.
It's Essential to Adjust Your Asset Allocation Over Time

As explained by the U.S. Securities and Exchanges Commission, rebalancing your investments over time is necessary if you want to be sure that your holdings are in alignment with your financial goals.
Typically, you will move towards a more conservative portfolio as you get older, reducing the percentage of your investment dedicated to volatile and riskier assets, such as stocks, in favour of fixed income products, like bonds.
DISCLOSURE: The views and opinions expressed in this article are those of the authors, and do not represent the views of equities.com. Readers should not consider statements made by the author as formal recommendations and should consult their financial advisor before making any investment decisions. To read our full disclosure, please go to: http://www.equities.com/disclaimer