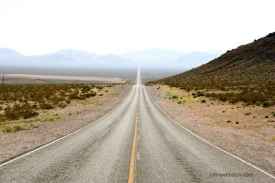 As we approach 2015, and after a six-year Bull Market, it is understandable that investors are cautious about putting new money into the stock market. There is a lot going on that reminds me of 2007. Back then, the global expansion looked unstoppable, the market was hitting new highs, and very few expected we were in for The Great Recession, which turned out to be the second 50% decline in the major market indexes within a decade! Remember, Bull Markets are always followed by Bear Markets. So as another strong year comes to a close on Wall Street, I suggest a little risk management be put in place. It's not all about what you make during a Bull Market…it's about what you have left after the next Bear Market runs its course.
I have been repeatedly more bullish than most over the last few years. The persistent negative sentiment, enormous amount of cash on the sideline, and the ongoing 0% interest rate environment led me to urge investors to participate in what has been a great market. All these forces are still in place, and we are now in the best part of the presidential cycle. I expect the stock market to hit DOW 20,000 and NASDAQ 5000 before the summer months of 2015. But it is a time now for as much caution as optimism.
Valuation is still not overly rich, but currently the long-term charts look dangerous. The U.S. economy is clearly improving, but beware the old Wall Street warning, "You pay a dear price for a rosy scenario". In other words, buying during periods of high fear and pessimism is when you get the best prices.
I think our current portfolio looks great, and I am currently nearly fully invested. I also have a heightened awareness that the targets I set years ago are close to being achieved. I am still following the path of least resistance–which is up–just watching closely for warning signs. I'll keep you posted.
Happy & Healthy 2015!
Longs: Fiesta Restaurant Group, Inc. (FRGI), ANI Pharmaceuticals, Inc. (ANIP), Lannett Company, Inc. (LCI), JetBlue Airways Corporation (JBLU)
By Jordan Kimmel, Chief Investment Officer at Investview, Inc. (INVU).
DISCLOSURE: The views and opinions expressed in this article are those of the authors, and do not represent the views of equities.com. Readers should not consider statements made by the author as formal recommendations and should consult their financial advisor before making any investment decisions. To read our full disclosure, please go to: http://www.equities.com/disclaimer