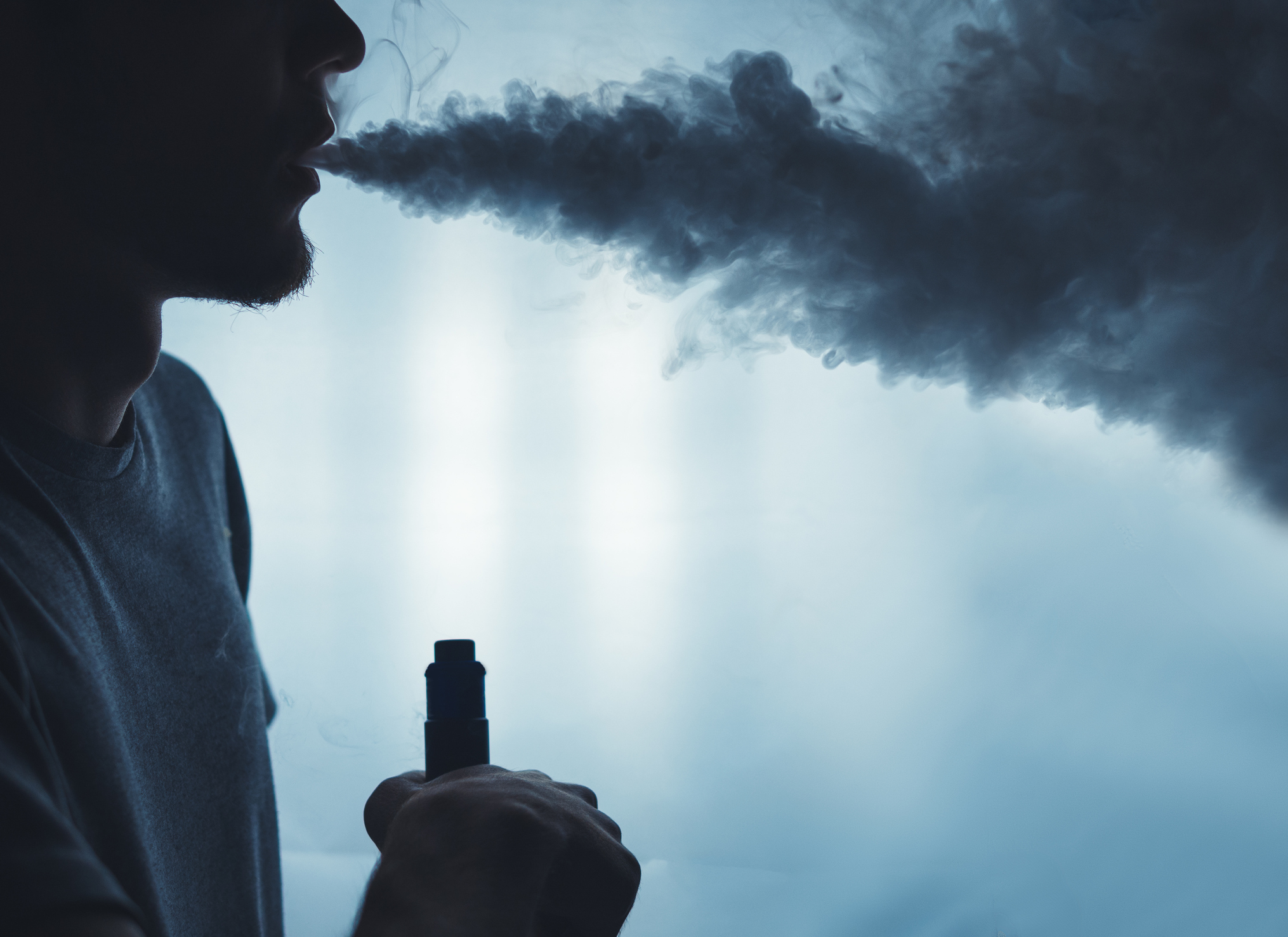 Photo credit courtesy of iStockphoto.com/user:PavelKant
The Centers for Disease Control and Prevention officially announced on November 8th that the cutting ingredient vitamin E acetate is the likely cause of the vaping-related lung injuries reported over the past couple of months. They also recognized that while there are "a few" anecdotal cases of the ingredient being found in products from licensed dispensaries, most of these hospitalizations seem to be linked to black market-sourced THC products. Nevertheless, the agency recommended avoiding vaping.
We saw a number of emotional policy decisions at the peak of the vaping scare, including many states going backwards and banning flavorings in legal vaping products. Now that that the cause has been officially identified, we will see even more regulations affecting vape manufacturers. It's been a tough few months for these companies, especially for those who do not use any dillutents or fillers. Many cannabis consumers in even fully legalized and regulated states have abandoned vaping as their method of consumption and are pouring their money into other areas of the industry.
According to data recently provided by Headset and reported by Marijuana Business Daily, the retail sales of edibles have climbed 15% up from 12.7% in Colorado; 14.9% up from 10.9% in Nevada; 13.6% up from 10.9% in California; and 10.6% up from 8.9%.in Washington since the first vaping death was reported Aug. 23; all of this while the sales of vaping products have declined in all states except for Washington.
Curious about how the vape scare has impacted other corners of the industry, I reached out to a couple executives of cannabis accessory companies. Jay Rush, Co-Founder MooseLabs, the creator of the sanitary smoking device and carbon filter called the Mouthpeace, commented:
"I am noticing a sharp decline in vape usage being shared via Instagram stories. Where I once saw multiple people per day using our accessory with a vape pen, I now see a few per week. While I agree something needs to be done about this matter, an outright ban feels like the wrong approach. It will inevitably drive vape customers to buy from black market sources, who are primarily the people selling the vapes that are causing problems. I would like to see stricter regulation, increased testing requirements, and higher penalties for those selling illegal products, as well as those facilitating the sales ie event hosts that allow vendors to sell black market vapes. These people are after the money. Make the fines and penalties harsh and you scare people out of the black market."
I also asked Davis Clayton Kiyo, Founder & CEO, Myster High-End Accessories. Myster is a high-end accessories company that elevates cannabis culture by designing accessories that look classy, feel good, and work well. Davis told me:
"The truth is that we don't fully know the long-term health risks associated with vaping, specifically with all the chemicals used to preserve terpenes and dilute cannabis oils. Inhaling anything other than oxygen carries inherent risks, but we have thousands of years of evidence showing cannabis being used as a medicine in numerous cultures. We expect as the scare continues that more people will move away from cartridges and move back towards flower or cannabis extracts.We are currently working on a new technology that we think will revolutionize the way people consume cannabis in a discreet and on-the-go fashion that may very well outpace the current vape cartridges in the long run."
Only time will tell how things play out and how larger society responds to the vaping scare. But one thing is for certain – the legal cannabis landscape has been gravely affected by the negative publicity. Edibles and accessories for consuming flower and dabs are the future spaces that investors should pay close attention to.