​How the Correction Makes JP Morgan an Attractive Buy
MoneyShow Follow |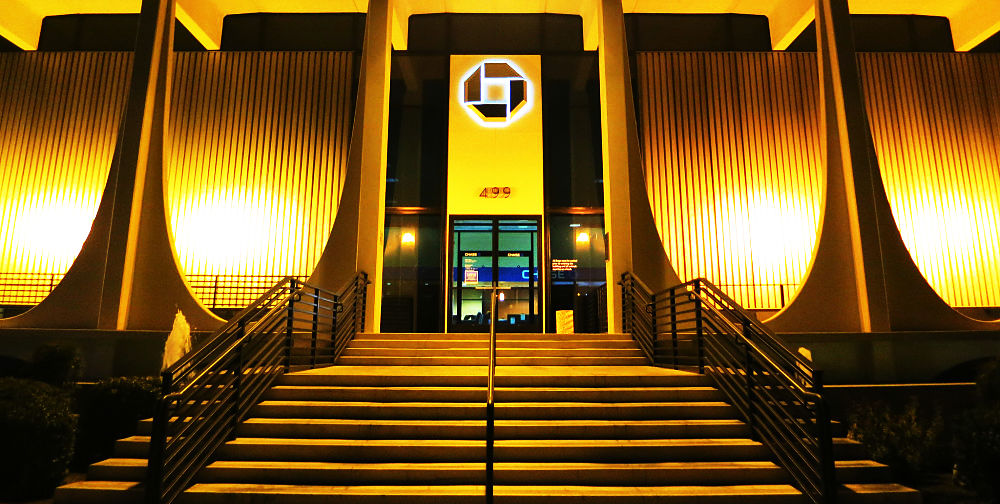 Image via Paul Sableman/Flickr CC
Since it has been so long since we have had a serious correction — and the latest market setback is causing quite a stir among investors — I thought it would be instructive to review the characteristics of secondary market corrections, asserts Chuck Carlson, editor of DRIP Investor.
First, it is important to remember that secondary corrections can and do occur during primary bull markets, and I believe that is what we are experiencing right now. The primary trend of this market is still bullish, according to the Dow Theory, which makes the latest selloff a secondary correction.
Secondary corrections tend to be violent and abrupt. They tend to last three weeks to three months and tend to be rather violent in terms of the speed of the declines.
Secondary corrections are designed to scare the heck out of investors, which the current correction seems to be doing. These corrections typically will retrace one-third to two-thirds of the previous advance since the last secondary correction.
Determining the last major correction is not easy since 2017 saw barely any declines. However, if you use the April 19, 2017, low of 20,404.49, a one-third retracement of the advance since then would drop the Dow Industrials to around 24,550; a two-thirds retracement would drop the Dow Industrials to 22,500.
The bottom line is that while the recent decline seems especially harsh, it is still well within the parameters of a "normal" secondary correction. Investors should not give the decline too much importance, especially since the market's primary trend remains bullish.
It is important to take advantage of secondary corrections. The financial sector has pulled back with the market, making J.P. Morgan (JPM) a more attractive opportunity. I continue to favor J.P. Morgan among the money center banks and would feel comfortable buying on any weakness.
J.P. Morgan offers a direct-purchase plan whereby any investor may buy the first share and every share directly from the company.
Chuck Carlson is editor of DRIP Investor.
Subscribe to Chuck Carlson's DRIP Investor here…
About MoneyShow.com: Founded in 1981, MoneyShow is a privately held financial media company headquartered in Sarasota, Florida. As a global network of investing and trading education, MoneyShow presents an extensive agenda of live and online events that attract over 75,000 investors, traders and financial advisors around the world.
Stock price data is provided by IEX Cloud on a 15-minute delayed basis. Chart price data is provided by TradingView on a 15-minute delayed basis.
DISCLOSURE: The views and opinions expressed in this article are those of the authors, and do not necessarily represent the views of equities.com. Readers should not consider statements made by the author as formal recommendations and should consult their financial advisor before making any investment decisions. To read our full disclosure, please go to: http://www.equities.com/disclaimer.
Trending Articles
Market Movers
Sponsored Financial Content