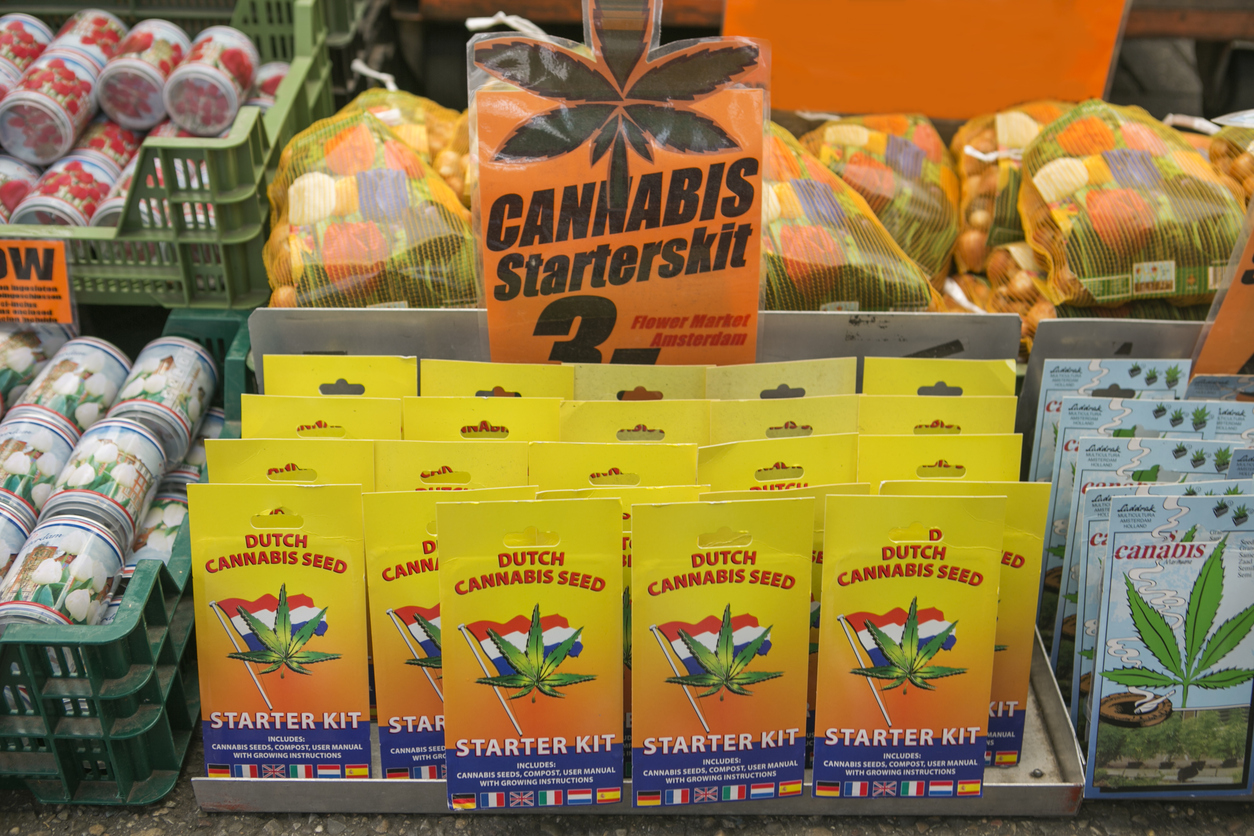 Cannabis packaging has become an important issue in just a few short years. The growth of this, almost oddly-specific, sector primarily stems from strict state-to-state mandated packaging regulations regarding, among many other things, child-resistant packaging, exit bags and precise labeling. Additionally, each type of cannabis product has its own packaging requirements. These requirements have driven demand for companies that have been willing – and able – to adapt quickly to changing regulations. Likewise, these demands have been equally successful in rooting out those companies who cannot adapt fast enough to the ever-changing regulatory landscape that is the cannabis world.
Cannabis companies have had to find ways to meet these regulations while simultaneously ensuring the best possible shopping experience for potential customers. From satisfying the desire for sustainable and green packaging, packaging which allows customers to see and smell the product, and branding which captures the customers attention, cannabis companies have had to get innovative.
Below, six successful cannabis industry executives offer us insight into how exactly this industry is leading the way in changing traditional product packaging:
"Cannabis packaging is in its infancy, just as the industry is. The first constraint is that child-proof packaging is a necessity, so already there has been innovation keeping that in mind, whether we're talking about cartridge packaging or flower packaging. Furthermore, a big component for customers will be the ability to smell what they buy. This can only be achieved through experiential packaging: being able to experience and feel the cannabis product while keeping it in child-proof packaging will be the next big curve with regards to cannabis packaging."
— Arnaud Dumas de Rauly, Co-CEO for The Blinc Group, a distribution-centric vapor and cannabis business incubator delivering full cycle support to start-ups and entrepreneurs through tailored branding, marketing, sales, and engagement programs rooted in data and proprietary research.
"Sustainable packaging is one of Bluebird Botanical's commitments to quality. Our glass bottles are recyclable, the packaging to protect the products is biodegradable and our cardboard comes from recycled sources. We also try to use hemp paper and hemp byproducts as much as possible, but that market is still coming to fruition. Overall, we want to redefine traditional packaging to ensure that it's green."
— Lex Pelger, Science Director for Bluebird Botanicals, one of the largest hemp extract manufacturers and retailers in the world.
"One of the more difficult aspects of navigating the cannabis space over the last nine years has been the ever-changing laws. These rules and regulations shift from state-to-state. While challenging for operators, it has presented an incredible opportunity for packaging suppliers. The child resistant rules in particular have led to a tremendous amount of innovation and new patents within the space."
— Erik Knutson, CEO of CANCORE, specializing in medical cannabis manufacturing consulting services. These services include facility layout & design, equipment specification, standard operating procedures, extraction, compliant packaging design and license application support.
"People often forget that a product's packaging can be the first sensory contact they make with their customer, and as such, should accurately reflect the quality of the product inside. We look to high-end, premium products in other industries for inspiration with our packaging. Our Aurora packaging, which was awarded 'Best Packaging/Kit' by High Times magazine, was heavily inspired by a beautiful high-end camera box. We are trying to bring years of experience from more mature industries and introduce it into the cannabis market, but the bottom line is your package should be as good as your product."
— Pantelis Ataliotis, President of Dr. Dabber, a vaporizer company that has produced the first portable electronic rig, the Boost. Based in Nevada, Dr. Dabber is focused on developing innovative, technologically advanced products.
"Cannabis has some unique packaging requirements, but most packaging demands can be found in and pulled from other industries. What has changed is the consumers' preference for sustainable options over plastics. While we were in the formation phase, sustainability was a fundamental building block for our organization and the concept has influenced nearly every decision we've made from cultivation practices, facility design, building materials, but most importantly, our packaging. Our regulators require every item we produce to leave a retail outlet in child-resistant packaging which leaves us no choice but to utilize exit bags, as many of our vendor's package in non-ASTM packages. We're already seeing a shift toward putting everyday items such as clothing detergent pods in child-resistant pouches so it's only reasonable that cannabis is handled similarly.
— Mitch Britten, CEO of Thrive Cannabis Marketplace and Green & Gold Supply Co. Thrive Cannabis Marketplace is a Nevada-based dispensary brand with two locations (one in Downtown Las Vegas and one in North Las Vegas). Green and Gold Supply Co. is a Nevada-based cannabis cultivator.
"As with almost every other aspect of the cannabis industry, packaging is evolving rapidly. We are seeing commodity packaging that was purchased solely based on what was available at the cheapest price, replaced with high quality premium packaging that helps cultivators differentiate their product at point of sale. I believe that we will quickly see this taken to the next level with full custom packaging akin to high-end spirits brands, but the added challenge here is that everything has to be certified child resistant, and then, to further complicate matters, some states have specific requirements around opacity."
—Sasha Kadey, CMO of Greenlane, the leading distributor of premium brands in the burgeoning head shop, smoke shop, and dispensary channels in North America.