​How Sun Communities Flies Under Radar with Manufactured Housing Parks
MoneyShow Follow |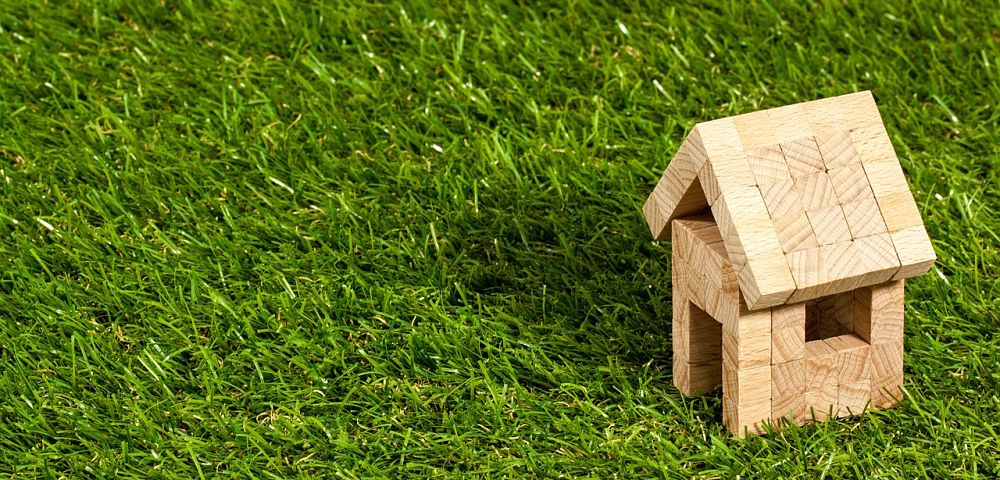 Since 1975, Sun Communities (SUI) has been flying under the radar. Managers have been buying and operating trailer parks. And they have been making a fortune for shareholders, writes Jon Markman.
In May, the Michigan company saw its shares sprint to a record high, matching the move made by the Russell 2000 small-cap stock index.
Something big is happening with smaller-cap stocks. Investors should pay attention.
It's easy to ignore Sun Communities. After all, manufactured housing and RV communities lack the chic appeal of high-end retail, or panache of technology companies.
Yet, Sun executives adopted the best practices of acclaimed retailers, while carefully implementing new technology to grow its trailer park business in profound new ways.
In the process, the company is building durable competitive advantages. And for shareholders, these moves are building value.
Value investing has taken a backseat to growth strategies during the last nine years.
Justin Tugman, a value manager at Perkins Investment Management in Chicago, argues that period is coming to an end. In April, he told MarketWatch that signs point to rising interest rates, an environment that will draw more attention to value as growth erodes.
Tugman, who manages $2.8 billion for the Janus Henderson Small Cap Value Fund, notes industrial companies have already begun to raise prices. One company, Graphic Packaging Holding ( (GPK)), recently announced a $50-per-ton increase in the price of cardboard packaging.
Higher industrial prices should cause the Federal Reserve to raise interest rates.
During the last period of sustained rate increases, 2002-'06, small-cap value stocks outperformed their bigger brethren for 15 straight quarters.
The current relative performance of smaller-capitalization issues is a clear indication that a transition is underway.
Last week, the Russell 2000 Index was ahead 1.6%, as other indexes dribbled lower. The total year-to-date gain for small caps is 7.7%, the best of any major stock index.
With a market cap of $7.7 billion, Sun Communities is no longer a small cap. It has grown mightily. But its domestic focus, coupled with very strong cash flows, will curry favor among small-cap value investors.
The company is carefully rolling up a deeply fragmented trailer park industry. Managers then rebrand and refurbish the communities, raise rents, and send money back to shareholders through its Real Estate Investment Trust structure.
The process began almost immediately after the company sold shares to the public in 1993.
• In 1996, Sun acquired 25 communities for $226 million, and Chateau Properties for $370 million in stock, to bolster its holdings in Michigan and Florida.
• In 1997, it acquired 9 communities, in Indiana and Florida.
• In 2012, the company added a 756-unit trailer home park in Michigan, for $32.2 million.
• And in 2016, Sun bought 103 communities, mostly located in California, Florida and Ontario, Canada, for $1.7 billion.
All of these communities, now 350 strong, offer well-maintained grounds and amenities such as exercise facilities, pools and saunas. Many are pet-friendly.
In a February 2018 investor presentation, Sun managers highlighted their Deerwood motor home community, a recent acquisition. The company purchased the Orlando, Fla., property for $43.5 million. Then it invested $1.5 million repaving roads, installing new street lights and road signs, and renovating the clubhouse, sales office, a multi-sport court and playground.
Its investments are paying off. Sun was able to raise occupancy rates from 92.4%, to 98.1%, and boost the net operating income from $1.9 million to $3.1 million.
Through 2017, Sun logged an overall occupancy of 94.6% at its manufactured home facilities. The average rent was $917, for a 1,250-square-foot home, with an expected increase of 3.8% in 2018. And the average tenure of residents is 12 years.
Sun has recorded 18 consecutive years of positive net operating income. It is a very compelling business model. And company managers are keeping track of everything with state-of-the-art cloud computing tools running custom SAP software.
Since 2008, the total return on investment through 2017, including dividends, is 857.6%. The comparable return for the S&P 500 is 126%.
Investing in trailer parks might not seem like a great idea. It might even feel lowbrow. But the best investors look for businesses with durable, competitive advantages. Manufactured housing has consistently bested all real estate investments other than self-storage. And it is recession-resistant.
In 2017, Sun Communities revenue grew 17.9%, to $982.6 million, year-over-year. The core funds from operations grew 10% to $4.17 per share. In 2018, company managers expect core FFO to reach $4.48 to $4.58, implying the current dividend yield of 3% will grow.
As professional investors turn away from growth, yield is likely to become more sought after, and Sun will have its trailers hitched up and ready to go.
Best wishes,
Jon D. Markman
We reveal our ratings for each of the 93 cryptocurrencies we cover, plus show the inner components of each of those ratings, to the public. Get this valuable information, along with tools for using them in practice, by clicking here.
Subscribe to Jon Markman's Power Elite newsletter here
Subscribe to Jon Markman's Tech Trend Trader here
Subscribe to Jon Markman's Strategic Advantage here
Jon Markman is a veteran money manager, journalist and editor of numerous newsletters.
About MoneyShow.com: Founded in 1981, MoneyShow is a privately held financial media company headquartered in Sarasota, Florida. As a global network of investing and trading education, MoneyShow presents an extensive agenda of live and online events that attract over 75,000 investors, traders and financial advisors around the world.
DISCLOSURE: The views and opinions expressed in this article are those of the authors, and do not represent the views of equities.com. Readers should not consider statements made by the author as formal recommendations and should consult their financial advisor before making any investment decisions. To read our full disclosure, please go to: http://www.equities.com/disclaimer
Companies